---
---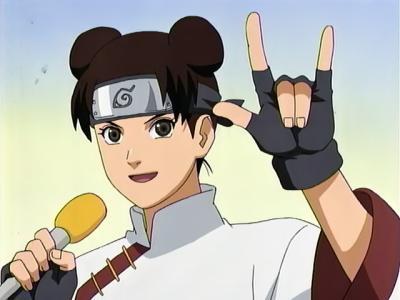 "Knowledge is power, but looks are success."
Green Day| 21 Guns
---
---

♔ || Name || ♔ Phoebe Byrne

♔ || Nickname(s) || ♔ Buns, Pheo

♔ || House || ♔ Ravenclaw

♔ || Year || ♔ 6th year

♔ || Specializes In || ♔ Potions

♔ || Age || ♔ 16

♔ || Gender || ♔ Female

♔ || Sexuality || ♔ Bisexual

♔ || Nationality || ♔ Irish

♔ || Romantic Interest || ♔ TBA

♔ || Height || ♔ 5'7"

♔ || Weight || ♔ 110lbs

♔ || Face Claim || ♔ TenTen from Naruto: Shippuden


---
---

♔ || Hair Color || ♔ Brown

♔ || Eye Color || ♔ Brown

♔ || Skin Tone || ♔ Fair

♔ || Build/Appearance/Preferred Clothing || ♔ Average build, with only really noticeable feature being her twin buns. She loves to wear simple clothing, in natural colors.


---
---

♔ || Personality || ♔ Phoebe is best described as someone who loves to learn. She is a fan of most forms of magic, but her favorite is potions. She doesn't have too many friends, as she prefers to stay alone practicing her magic or creating new or dangerous potions. She isn't afraid to take the risk or killing herself with volatile ingredients, which has resulted in one than one explosion. She isn't very vain, but gets embarrassed when someone stares at her buns, which is really the only style she has in her hair, never wishing to take it down.

♔ || Likes || ♔ Magic, Learning, Silence, Rain, Potions, and fruits.

♔ || Dislikes || ♔ Loud noises, annoying people, idiots, large amounts of sunshine, and being told she can't do something.

♔ || Talents || ♔ She is skilled in potion making, to the point she would be able to take any course on it and pass. She loves creating them and testing them on herself and others. She can read and understand things quickly, and is an average dueler.

♔ || Flaws || ♔ She isn't very skilled in many social interactions, and is awkward. Also, she isn't one for breaking the rules often, and she has very little skill with magical plants.

♔ || Fears || ♔ Magical Plants, Drowning, someone who knows more than her.


---
---

♔ || Family || ♔ Her parents, Emily and Anthony. She has a sister, who is blonde, but shares her trademark buns. She is a first year at the school.

♔ || Bio || ♔ Phoebe is from Ireland, as is all of her family. She grew up around magic, and was always curious to learn more about it, and would beg her parents to get her books and take her places with magic. One Christmas, she got a book on beginner potion making as well as a starter kit. This was the happiest she had ever been. She spent as much time as she could mastering it, and then using the product on anyone she could get to use it. Often her little sister would be her test subject.
When she was eleven, she began to attend Hogwarts, and found it a mixed blessing. Firstly, it had a huge amount of things to study, and she could and did get lost in it all. However, it also included a large population of people her age. And she had never been one to socialize heavily before she attended, so it was awkward for her at the beginning. Eventually, she found a couple of friends like her, and they grew a slight friendship that increased as time went on.
She has gotten in trouble a few times for sneaking out of the dorms to go to the potions classroom and practice things she had seen or an idea she had thought of. Often this ended with her getting detention, which caused her to be more embarrassed, but she will say it was totally worth it. She discovered in her third year that she was attracted to both genders, which only added to her discomfort.
She has had one boyfriend and one girlfriend in her time at school, both ending awkwardly, and she would just like to ride out her final two years, but knows in the back of her head that she will probably get into some type of madness before then.

♔ || Other || ♔ Her hair is actually long, and she has to let it down at nights, and this is the only time anyone will see it down. Often she only does this before going to bed, but if she is tired, she will just walk around with it down.