"This castle will not only be your home this year but home to some very special guests as well. You see, Hogwarts has been chosen to host a legendary event: The TriWizard Tournament. The Tournament brings together three schools for a series of magical contests. From each school a single student is selected to compete. Now let me be clear. If chosen, you stand alone. And trust me when I say, these contests are not for the faint-hearted…"-Albus Dumbledor
It's a new year at Hogwarts School of Witchcraft and Wizardry and everyone is either eager to begin their magical education or to return and be with their friends. This year is something special though as the students won't just be practicing and learning magic as usual – this year the TwiWizard Tournament is returning to Hogwarts after having been canceled for years after the death of the Hogwarts champion Cedric Diggory and the rebirth of Lord Voldemort.
But since the defeat of the dark Lord, the new headmaster of Hogwarts has seen it fit to bring back the competition in this time of peace and prosperity.
The new year will be exciting with the tournament and Yule Ball on it's way along with the possibility of making new friends but a great darkness is slowly emerging and all witches and wizards should be wary, for Voldemorte may be gone but there are others who seek to finish what he had started, tantalized by power, they are striving to cleanse the wizarding world…Once and for all.
Competing in this years TriWizard Tournament is not only Hogwarts, but the
Beauxbatons Academy of Magic
Beauxbatons is similar to Hogwarts School of Witchcraft and Wizardry. The Academy has existed for over seven hundred years. During the 1994–1995 school year, a delegation of senior Beauxbatons students and their Headmistress stayed near Hogwarts Castle in Scotland to participate in a new Triwizard Tournament. The students wore pastel blue uniforms.
And the Durmstrang Institue


The Durmstrang Institute is a Wizarding school. It is located in the northernmost regions of Norway or Sweden. Durmstrang has, however, taught students from as far afield as Bulgaria. Durmstrang was one of the three schools that competed in the Triwizard Tournament in the 1994–1995 school year. It is an old school, having existed since at least 1294. The students at the school wear fur cloaks, fur hats, and blood-red robes.
The TriWizard Tournament is renowned for being extremely dangerous and had been discontinued in 1792. The competition has been revived however no one under the age of seventeen is allowed to enter for this reason.
Each school will be represented by one champion whose name will be drawn from the Goblet of Fire. The champion's courage, intelligence, resourcefulness and magical ability will be brutally tested in these contests. Once a student's name is drawn from the Goblet, they are bound by a magical contract to see the competition through. Each champion is supposed to stand alone in the competiton, not receiving help from friends or teachers, however on more than one occasion champions have received help from others.
A traditional part of the tournament is the Yule Ball (Held on Christmas Day night) which includes a feast and a formal dance in which the three champions lead the host school in the dance.
The Houses of Hogwarts
Gryffindor - Gryffindor values bravery, daring, nerve, and chivalry. Its emblematic animal is the lion and its colours are scarlet and gold. The common room is located in one of the highest towers at Hogwarts, the entrance is situated on the seventh floor in the east wing of the castle and is guarded by a portrait of The Fat Lady. She permits entrance if given the correct password which is changed numerous times throughout the school year.
Hufflepuff – Hufflepuff, founded by Helga Hufflepuff, values hard work, patience, loyalty, and fair play rather than a particular aptitude in its members. Its emblematic animal is the badger, and Yellow and Black are its colours. The Hufflepuff Dormitories and common room are located somewhere in the basement, near the castle's kitchens. It can be accessed through a barrel with a secret way to get it open and is described as being a cosy and welcoming place with yellow hangings, fat armchairs, and underground tunnels that lead to the dormitories, which have perfectly round doors, similar to barrel tops.
Ravenclaw -– Ravenclaw values intelligence, knowledge, and wit. Its emblematic animal is the eagle, and its colours are blue and bronze. The ghost of Ravenclaw is the Grey Lady, who was the daughter of Rowena Ravenclaw. The Ravenclaw common room and dormitories are located in a tower on the west side of the castle.
Slytherin – Slytherin house values ambition, cunning and resourcefulness and was founded by Salazar Slytherin. Its emblematic animal is the serpent, and its colours are emerald green and silver. The Bloody Baron is the house ghost. The Slytherin Dormitories and common room are reached through a bare stone wall in the Dungeons. It is a long, low underground room with rough stone walls and silver lamps hanging from the ceiling.
Characters
–
No longer accepting.
Gryffindors
1. Adeline Knox played by Issa
Hufflepuffs
1. Kaylee Schaefer played by Forensic_Anthro
2. Alistair Webb played by Kukakulily
Ravenclaws
1. Scottie Douglas played by Robinwing
2. Kye Reid played by Issa
3. Faye Vess played by Kukakulily
Slytherins
1. Deirdre Damorte played by Armageddon
2. Victoria Gray played by Dreameronthestars
3. Alexi Winters played by Vasilion
Durmstrangs
1. Vladimir Dragov played by Nekohina
2. Inness Ross
Beauxbatons
1. Noelle Saoirse Honoré played by Patchworkheart
2. Delmont Ardoin played by Robinwing
Character Sheets
Name:
Photo.
Age: Between the ages of fifteen and eighteen, please. They may have younger siblings attending, if you so desire.
Gender:
Personality:
Appearance:
House: If you're not from Hogwarts, you may just enter 'Durmstrang' or 'Beauxbaton'.
History: Past, whether they're pureblooded or not, magical talents, etc.
Rules:
1. Conduct yourselves in a civil manner at all times, please.
2. This is a literate roleplay, please use proper grammar.
3. Romance is allowed, but anything past 'making out' should be taken to PMs or time-skipped.
4. 'Swearing' is of course allowed – they're teenagers after all but try to do it tastefully. (For instance, if they're about to be incinerated, feel free to have them cussing up a storm.)
5. You don't need to have read all the books, but it would be nice if you knew the series well. We will be playing our own characters, none of the characters from the actual series although they will be mentioned from time to time.
6. As for writing, I prefer quality over quantity however I would still like to see 300+ words per post if possible.
Well, if you got that we're good to go.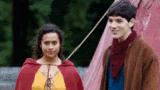 Taking place in...
Arcs are bundles of posts that you can organize on your own. They're useful for telling a story that might span long periods of time or space.
There are no arcs in this roleplay.
There are no quests in this roleplay.
Welcome home, Promethean. Here, you can manage your universe.
Arcs are bundles of posts from any location, allowing you to easily capture sub-plots which might be spread out across multiple locations.
You can create Quests with various rewards, encouraging your players to engage with specific plot lines.
Settings are the backdrop for the characters in your universe, giving meaning and context to their existence. By creating a number of well-written locations, you can organize your universe into areas and regions.
Navigation
While not required, locations can be organized onto a map. More information soon!
There are no groups in this roleplay!
By creating Collectibles, you can reward your players with unique items that accentuate their character sheets.
Give your Universe life by adding a Mob, which are auto-replenishing NPCs your players can interact with. Useful for some quick hack-and-slash fun!
Locations where Mobs and Items might appear.
You can schedule events for your players to create notifications and schedule times for everyone to plan around.
Add and remove other people from your Universe.
The Forge
Use your INK to craft new artifacts in Hogwarts: The TriWizard Tournament. Once created, Items cannot be changed, but they can be bought and sold in the marketplace.
Notable Items
No items have been created yet!
The Market
Buy, sell, and even craft your own items in this universe.
Market Data

Market conditions are unknown. Use caution when trading.

Quick Buy (Items Most Recently Listed for Sale)
Discussions
Most recent OOC posts in Hogwarts: The TriWizard Tournament