---
---
The city of Hollywood has brought to life many dreams and visions from its people. In an instant, you can be transformed into a star. One day you may walk alone, while the next day you are wishing you could be alone. The city itself has an interesting dual personality, in which dreams are both achieved and crushed. Unforgiving and cruel, Hollywood and its people have turned away thousands for every one person they lift into sky to be amongst the stars. The chances of success are phenomenally low. So, why are people drawn here? Why do people try their luck, give up everything they have, just to have a chance? Maybe it is the inherent optimism of the human race. Maybe they were never giving up much in the first place. Maybe they already have connections. Everyone has their own reasons for coming here, some more dark than others.

For every hopeful soul that comes to this sunny city on their own, another person perfectly fit for them finds their way as well. An aspiring director cannot create a work of art without an actor to play the part. Through one way or another, people find themselves drawn together so they get exactly what they have been looking for.

You have been invited to a party filled with the biggest talents and their representatives. It feels like sheer luck that you just happened to know someone who was going. Amongst the confident celebrities, you each find one another and share similarities in the struggles with your new life in Hollywood as a large group. You know that between the six of you, you can all help each other out. However, there is specifically one person that seems to be just what you have been looking for…


---
---
"Everything I learned, I learned from the movies."
-Audrey Hepburn
---
---


You came to Hollywood to pursue your dreams of becoming an actor. Of course, finding roles is nearly impossible, and half the time you're stuck doing commercials for consumer crap. You just want to do something meaningful for once...

[Reserved By: skeletalprince]
[Face Claim: Ewan McGregor]


---
Against every instinct, you took a leap and came to Hollywood to pursue your dreams of being a big time movie director. You want to write and create stories with every ounce of your being. Unfortunately, no one can see the image in your head. You just need to find someone willing to play your roles...

[Reserved By: Belshazzar]
[Face Claim: Matthew Gray Gubler]


---
---
"One good thing about music, when it hits you, you feel no pain."
-Bob Marley
---
---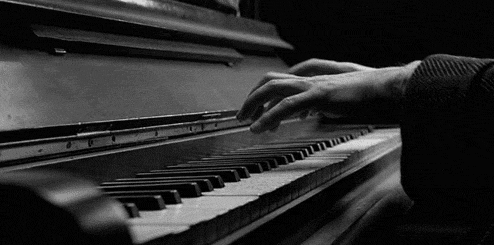 No one cares about music where you're from, and you knew that Hollywood would definitely see your passion and heart for your instrument. You don't have a voice, but your skills are worthy of performances at the biggest clubs in the city. At least, that's what you tell yourself. Almost every club has turned you down. You need to find a place that's just starting up…

[Reserved By:]
[Face Claim:]


---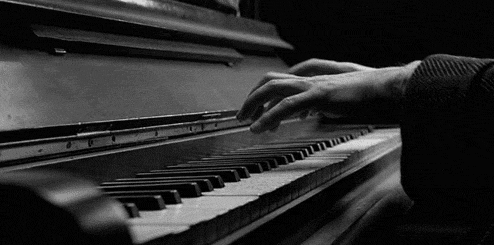 A passion for music of all types has inspired you to come to Hollywood and open up your own club so you could share your love with everyone in the city. There's a million clubs though, and somehow, yours has to stand out from the rest of them if you want to be great. You just need to find a musician good enough to push your start up into a success…

[Reserved By:]
[Face Claim:]


---
---
"There is no greater agony than bearing an untold story inside you."
-Maya Angelou
---
---


You have been told that your voice belongs in Hollywood amongst the stars, and so you came here. You sing mostly covers, and can find small jobs here and there, but you don't want to just perform at weddings and fairs for your whole life. You want to be someone. But you can't find your own words. You just need someone who has a gift with words to write you that hit song...

[Reserved By: TheNewb08]
[Face Claim: Emeraude Toubia]


---


You can't find inspiration in your current space, and a change of scenery is just what you needed. Hollywood called to you. Your poetry and songwriting is inspired, though there has never been the chance for your work to be sung. You know that if you could just find the perfect voice, your words might finally be out for the world to hear...

[Reserved By: maloneyc16]
[Face Claim: Penn Badgley]


---
---
1. Any additional roles may be added. I only ask that if you are adding an additional role, you either find another person to be your other half, OR speak to the groups already made and fit yourself in there. The match ups rely on their roleplayers to speak to one another and coordinate on what the relationship will be like, whether romantic, strained, or a friendship. Please coordinate with your partner, whether that is in the forum, or by private message!
2. Please make reservations for the characters. You may choose the gender of the role you decide on.
3. I would appreciate posts with a bit of thought and care put into them. If it is simple dialogue, then of course you may shorten your posts. But don't be afraid to describe feelings of your character, thoughts, etc.
4. The character form provided only includes basic information that I need. You may add all you want to it, including more sections, images, colours, etc.
5. Please inform me of any questions or concerns you may have. I hope for this to be a success!
Code: Select all

Name:
Age:
Gender:
Sexuality:
Role:
[hr][/hr]
Hair Colour:
Eye Colour:
Height:
Weight:
Distinguishing Characteristics:
[hr][/hr]
Personality:
Likes:
Dislikes:
Strengths:
Weaknesses:
Hobbies:
[hr][/hr]
Why did to come to Hollywood (besides reasons outlined in front page):
Who/What inspires you:
History:

Taking place in...
There are no characters in this universe yet!
0 posts here • Page 1 of 1
0 posts here • Page 1 of 1
Arcs are bundles of posts that you can organize on your own. They're useful for telling a story that might span long periods of time or space.
There are no arcs in this roleplay.
There are no quests in this roleplay.
Here's the current leaderboard.
There are no groups in this roleplay!
Welcome home, Promethean. Here, you can manage your universe.
Arcs are bundles of posts from any location, allowing you to easily capture sub-plots which might be spread out across multiple locations.
You can create Quests with various rewards, encouraging your players to engage with specific plot lines.
Settings are the backdrop for the characters in your universe, giving meaning and context to their existence. By creating a number of well-written locations, you can organize your universe into areas and regions.
Navigation
While not required, locations can be organized onto a map. More information soon!
There are no groups in this roleplay!
There are no characters in this universe yet!
By creating Collectibles, you can reward your players with unique items that accentuate their character sheets.
Once an Item has been created, it can be spawned in the IC using /spawn Item Name (case-sensitive, as usual) — this can be followed with /take Item Name to retrieve the item into the current character's inventory.
Give your Universe life by adding a Mob, which are auto-replenishing NPCs your players can interact with. Useful for some quick hack-and-slash fun!
Mobs can be automated spawns, like rats and bats, or full-on NPCs complete with conversation menus. Use them to enhance your player experience!
Current Mobs
No mobs have been created yet.
Locations where Mobs and Items might appear.
You can schedule events for your players to create notifications and schedule times for everyone to plan around.
Add and remove other people from your Universe.
The Forge
Use your INK to craft new artifacts in Hollywood: City of Stars. Once created, Items cannot be changed, but they can be bought and sold in the marketplace.
Notable Items
No items have been created yet!
The Market
Buy, sell, and even craft your own items in this universe.
Market Data

Market conditions are unknown. Use caution when trading.

Quick Buy (Items Most Recently Listed for Sale)
There are no characters in this universe yet!
None
Discussions
Topics

Replies
Views

Last post
Most recent OOC posts in Hollywood: City of Stars
I apologize everyone for my lack of activity! The past few days have been nothing but work and travel. I am home now, with a bunch of free time. I will be doing my character today, updating the settings on the roleplay, and doing a bit more looking over everyone's characters. :)
Both of you are reserved. Thanks for the interest! Looks like everyone has partners so far. :3 Yay!
Hi there! Could I reserve the songwriter? Faceclaim would be Penn Badgley


http://68.media.tumblr.com/tumblr_m7nv2bOilu1rq9ghh.gif
Hey there! Could I reserve the Actor role? My face claim would be Ewan Mcgregor!
Faceclaim:
http://25.media.tumblr.com/tumblr_m6qsy ... o1_250.gif
Name: Cecil Grimmwell
http://66.media.tumblr.com/a17456c7a3f9 ... 4k_500.gif
I misspelled her last name, it's Toubia.
Perfect. I will add your name in. :)

Thank you for the interest!

Also, please let me know what gif you would like me to use to replace the default one on the front page.
Hello! Your roleplay looks really interesting! I was hoping to reserve the singer. My face claim is Emeraude Tobia.
Hello everyone. :)

Please post any questions or reservations here. If you would like to add or alter roles, let me know! Remember to communicate with your partner, and everyone else, to decide how relationships will work.

Thanks!