---
---
---
---
{
"I've always admitted that I'm ruled by my passions.
-Elizabeth Taylor.
}
---
---
|Full Name|
Alaia Raisa Carter
" It's pronounces al-EYE-uh RAY-zuh. It basically means exceptionally beautiful rose. "

|Nickname|
Lia, Ray, Carter, Ally
"I really hate correcting people when they say my name wrong so I usually go by nicknames. I don't care which one so it usually varies. "
|Birthday|
March 23, 1996

|Age|
eighteen

|Nationality|
Russian| American |

|Sexuality|
Heterosexual
---
---
---
---
|
Weight:
|
121
|
Height:
|
5'8
|
Body build:
|
Inverted Triangle
Alaia is Top heavy with a narrow waist and average hips. She has long legs but average arms.
|
Shape of face:
|
Oval
|
Eye color:
|
Green/Grey
|
Glasses or contacts:
|
Wears Both
|
Skin tone:
|
Toasted Tan
|
Distinguishing marks:
|
Dimple in her left cheek.
|
Hair color:
|
Honey Blonde which is basically Light Brown.
|
Type of hair:
|
Thick hair with a wavy texture that hangs down to her behind.
|
Hairstyle:
|
Varies, but has varying shades of blonde and light brown highlights.
|
Physical disabilities:
|
Stigmatism in her right eye
|
Style:
|
Alaia tends to have a sort of rebellious style. I mean she is always decked out in designer labels and spending an insane amount of money on the hottest trends but she tends to have more provocative clothing choices. Her new favorite trend is wearing lingerie as tops and club dresses to school.
|
Favorite outfit:
|
The
Outfit
she wore to Fashion Week in Miami
|
Jewelry or accessories:
|
Wears bracelets everyday even to bed. But other than that it varies.
|
Overall attractiveness:
|
Many people think she's the hottest girl in school. I mean she is hot but she doesn't know if she'd say she is the hottest. she
does
however have the best rack of all the senior and Junior girls.
---
---
---
---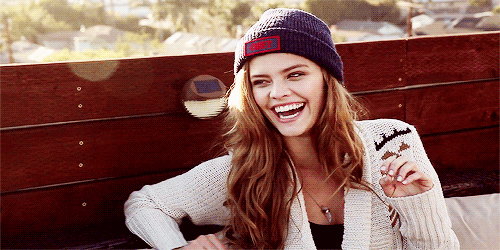 |
Good personality traits:
|
| Loyal | Supportive | Goofy | Flirtatious | Sassy |
|
Bad personality traits:
|
| Impulsive | Lazy | Spoiled | Obnoxious | Headstrong |
|
Greatest joys in life:
|
Fashion
Boys
Popularity
|
Greatest fears:
|
Being Alone
Not succeeding
Turning into a Bitch
|
Priorities:
|
1. Becoming a fashion icon
2. Maintain her status as the most liked Royal in the school
3. Win Best hair for the third year in a row.
|
Life philosophy:
|
---
---
|
Personality
|
"Hey who's that girl? "
You know that girl who just has it great? Life seems to just fall into her hands. Meet Alaia Carter. If Hollywood High was a tv show, it would be gossip girl and she would be Serena. Everyone knows Alaia and if you don't know your about to find out. She is the only girl to ever refuse to be Queen Bee of the Royals. Why? She didn't want the assumptions that come with it. However she has kept her title as the hottest virgin in the school and Best Hair since sophomore year. Alaia is a pretty complex person. I mean she
is
a Royal. So she is spoiled, rich, and vain. But at the same time that same girl you'll see walking around in designer dudz. the same girl who taught the queen bee how to be queen bee without ever being the queen bee, is the same girl you'll see hanging with the skaters and the outcast after school. she is the epitome of multi faceted. And she should be I mean the girl has brunch with Perez Hilton and Joan Rivers is her god mother.
" So what makes her so special?"
But besides the obvious things that you can tell right off the bat are some deeper meanings to her. Her mom was a stone cold vindictive bitch. Which is why she's the opposite. But she does have her bad traits. She is openly perverse and a bit over the top (Again Joan Rivers is her godmother. What did you expect). But she''s loyal and generous. She doesn't care where you came from or how much money you have. All she cares about is who you are as a person.
" Who's that guy she's with?"
When it comes to boys Alaia is an open flirt. She admits to it too. But she tends to flirt more with boys she doesn't like than guys she does. She was always taught to embrace your sexuality. So it's not uncommon to see her sitting on some guys lap or openly hitting on him. But if you really want to know if she likes a guy watch how she acts if he flirts back. She tends to get flustered and shy if you do it back.
---
---
[img]http://fontmeme.com/newcreate.php?text=Favorites%20and%s%20&name=DroidSans.ttf&size=50&style_color=00C6CD[/img]
---
---
|Favorite color: |
Mint Green

|Least favorite color:|
Lime Green

|Music: |
It's kinda hard to define. A bit of everything except like dubstep, screamo, super bumpy pop crap (the best pop is alt. Lana Del Rey and Sia are amazing), and country.

|Food: |
Sushi

|Literature: |
The Great Gatsby

|Form of entertainment:|
Movies, Friends, Shopping, Exclusive Parities.

|Most prized possession: |
Currently her crown from Junior Prom Queen last year.
---
---
|Hobbies:
WIP

|Plays a musical instrument?|
No

|Plays a sport? |
Yes, Cheerleading

|How he/she would spend a rainy day: |
Watching Netflix

|Spending habits: |
Spends excessively on others as well as herself

|Smokes: |
No

|Drinks: |
Socially

|Other drugs: |
Took ADHD medicine to do better on he SAT's

|Quirks:|
Bites her nails| Rolls her eyes often | Enjoys making the ugliest faces possible |
---
---
---
---
Drives and motivations:
Her mom.
Even though she hated her mom she is what drives her. One day she wants to surpass her mother in the fashion world.
Immediate goals:
Maintain her popularity without becoming a bitch in the process
Alaia loves being popular and adored but doesn't want to lose herself or become one of "those girls" in the process.
Long term goals:
To become a fashion icon
How the character plans to accomplish these goals:
She's interning at Seventeen Magazine while in college
She's taking bigger modeling jobs
She is going to Parsons for college.
---
---
---
---
Hometown: Sonoma, California
Type of childhood: Dramatic, Unhealthy, and Spoilt
Her mom walked out on them when she was ten and her dad was always working. He compensated for everything with money, gifts, and very loose rules. Alaina practically raised herself.
Pets:
Cruella
A dalmatian
First memory:
Holding her moms hand as she walked down the runway. Probably her fist fashion week.
Most important childhood memory:
The night her mom walked out.
Why:
She decided she would never be like her. It made her value people. Alaia has her flaws but she has always been a nice person and that is a result of her mom leaving them.
Childhood hero:
Bridget Bardot
Dream job:
There's not really a name for it besides a fashion mogul.
Education:
High School, going to Parsons (The New School) for Fashion in the Fall of next year.
Finances:
Wealthy by way of old money as well as her fathers company.
---
---
---
---
Currently living with:
Her Father, Their chef, and The staff
Pets:
Azure
A Pomeranian Husky mix
Fonzi
A poodle mix
Maui
A Egyptian mau
Occupation:Occasionally a amateur model| Primarily a personal shopper
House
|
Aerial View
|
|
Gate
|
|
Front Entrance
|
|
Entry
|
|
Living Room
|
|
Kitchen
|
|
Bar
|
|
Billiards Room
|
|
In Home Gym
|
|
Alaia's Bathroom
|
|
Alai's closet
|
Transportation
:
A white Range Rover
---
---
---
---
Anais Carter
Father| 43 | Hotel Tycoon |
Anais adores his daughter and she adores him but they have a very complicated relationship. When Marianna left him he was devastated and threw himself into his work. Rather than stay home and care for his daughter he hired Nannies to give her affection, Maids to clean up after her, and Chefs to cook anything she could ever want. He spoils his daughter profusely and worries that she will never be self reliant but doesn't see anything else he can do.
Mariana Vanders
Mother| 39 | Supermodel |
Mariana never truly tried with Alaia. she thought motherhood would be a lot easier than it was. At first it was fantastic carrying around a real life doll who would love her unconditionally. But it got harder when that doll started asking questions and forming opinions. Not to mention she wanted a hot husband. Rich wasn't good enough for her. So she left. Now her daughter hates her.
---
---
[center]
---
---
What grade are you in?:
Twelth
"Senior Year Bitches! "

What clique are you in?
Royals

Where are you on the social ladder?:
" Basically I'm as close to the top as you can get without being the queen bee. Over the years everyone has asked me why I never stepped up to the role (therefore allowing a junior to be queen bee), and the answer is simple: Being Serena is so much more fun than being Blair. I can hang out with any cliques I want and still be crazy popular. "

Are you happy with your place on the social ladder?"
" Oh totally I'm exactly where I want to be"

If you could be apart of any other clique what clique would it be?:
" Idk maybe the skaters? There so free like they don't care about anything. It's kinda cool. But that stays between us."

Best subject:
English

Worst subject:
Science

How are your grades:
A average
" Um good enough to get me in one of the top design schools in the country"

Schedule:

Painting - Period 1

Hip Hop Dance - Period 2

British & World Lit - Period 3

U.S. & Global Econ - Period 4

Physics - Period 5

Entrepreneurial Skills - Period 6

Trigonometry - Period 7

Gym - Period 8

Lunch - Period 9
---
---
---
---
Anything else you want to add: