---
---
---
---
---
---
Full name: Nathaniel Bret Carlson

Reason or meaning of name:

Nickname:
Nate, Cole, Golden boy

Reason for nickname:
WIP

Birth date: June 13, 1996

Sexuality: Heterosexual
---
---
---
---
Age:
Eighteen

How old does he/she appear:
Depending on the lighting and the attitude he can pass for early twenties.

Weight:
165

Height:
5'10

Body build:
Lean yet muscular

Shape of face:
Square

Eye color:
Green

Glasses or contacts:
None

Skin tone:
A tanned ivory

Distinguishing marks:
Freckles along the bridge of his nose

Hair color:
Dark blonde, though it often can appear brown

Type of hair:
Thick straight hair

Hairstyle:
Slicked up with hair gel

Physical disabilities:
None

Style:
He has a very tailored style. His clothes are designer and typically very expensive.

Favorite outfit:
WIP

Jewelry or accessories:
He wears his class ring and his sisters necklace which is so small that he has to wear it around his wrists.

Overall attractiveness:
The hottest guy in school.
---
---
---
---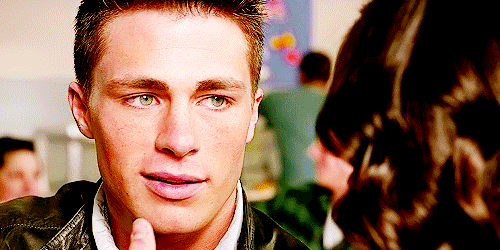 Good personality traits:
Confident, Funny, Bold, Loyal, Flirtatious
Bad personality traits:
Sadistic, Vain, Blunt, Bossy, Hot tempered
Greatest joys in life:
Being King Bee
Being the star lacrosse
His sisters
Women
Greatest fears:
Losing his family
Ending up like his dad
Not getting into an Ivy league school
Priorities:
Get into Yale
Win Prom King
again
Win Alaia
Life philosophy: [/center[
---
---
Nate is the face of Hollywood High, and that is a lot to handle. When he walks down the hall guys congratulate him, girls fawn over him. Hell, the
teachers
fawn over him. He's hot, he's funny, and he's smart. But deep down behind his killer smile he's really hurt.
Nate is a flirty guy. When you look as good as he does, it would be a sin not to. He even flirts with the teachers. On the weekends its not unusual for him to wake up with a random girl in his bed. Probably not healthy but not unusual either. Nate is a really protective jealous boyfriend. His temper and natural fear of abandonment play a big role in any of his relationships. He actually liked being in relationships. He can be a really romantic guy when he wants to.
Nate always has to win. He always has to be on top. He has to date the hottest girls, be the hottest guy, be the best athlete, etc. A lot if that stems from being abandoned. Knowing that he wasn't good enough for his mom to get sober for still kills him. He tends to take out his aggressive tendencies through sports so they are an outlet for him. But Nate can't just be good at something, he needs to be the best. It's one of the reasons he wants to be a lawyer. .He wants to feel that rush everyday.
Nathaniel is very cocky. He knows how hot and talented he is. He loves throwing that around. It's just part of his personality. But he's not all bad. He's funny and charming. His sister calls him Pitt because he's so protective and loyal. He'll do anything to protect somebody he cares about. But he doesn't trust easily. He has a lot of acquaintances, but not many real true friends. If you ask him, he'll say it's because people are jealous but the truth is he's just to afraid to get hurt again.
---
---
[center]
---
---
Favorite color:
Emerald Green

Least favorite color:
Red

Music:
anything but that screamo crap

Food:
Fish Tacos

Literature:
Uh none?

Form of entertainment:
Girls, lacrosse, winning, partying

Most prized possession:
His teddy bear Robert. The only thing he has to remind him of his real mom

Hobbies:
Baking | Running | Working out | Playing the drums | Speaking Spanish |

Plays a musical instrument?
Yes, drums

Plays a sport?
Yes, Lacrosse

Spending habits:
He doesn't really splurge on anything except cars

Quirks:
He quirks his eyebrows when he's judging you | He hooks up with random girls often (secret) | He bites his lip a lot |
---
---
---
---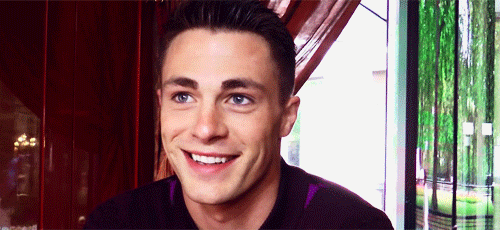 Drives and motivations:
His Sisters
He would do anything to make his sisters happy. He wants them to have a good life and be good people.

Immediate goals:
To be in a relationship with Alaia Carter
To win prom king again
Maintain his status as prom king.

Long term goals:
To graduate from Yale
To become a lawyer
To start a perfect family

How the character plans to accomplish these goals:
Get accepted into Yale
Pass the bar exams
Get married
Be faithful to his wife
---
---
---
---
Hometown:
Calabasas, California

Type of childhood:
Misunderstood

Pets:
Robey, a German Shepard

First memory:
the cold seats at the child services office when they took him and his sister away from their mom

Most important childhood memory:
Getting adopted by the Carlsons

Why:
It changed his life and gave him a new family

Childhood hero:
Batman

Dream job:
A Lawyer

Finances:
His father is a very successful plastic surgeon
---
---
---
---
---
---
---
---
| Richard Carlson |
Adoptive Father
| Age: 43 | Lawyer |
A aggressive man who takes his anger out on his family. He resents his adoptive children because he blames his failed marriage with his wife on them. He spoils his daughter but scolds his wife when she spoils Nate or Samantha. He is currently living in an Apartment in Beverly Hills while his divorce is finalized, with his girlfriend Joanna.
| Elizabeth Carlson |
Adoptive Mother
| Age: 40 | Unemployed
Nate's adoptive mother. A kindhearted soft spoken women. She loves all of her children equally. She is very affectionate and sweet to everyone she encounters. Though a slight women she can intimidate the largest of men if you provoke her children in anyway. She can often be seen around the school bringing the teacher goodies or organizing events.
| Christina Carlson |
Adoptive Sister
| 22 | College Student
A outspoken diva and the former Queen Bee of the school. Christina was the most famous queen bee of Hollywood High school. Her big personality and intimidating persona allowed her to rule with a iron fist. She is currently studying fashion at Parsons. She was best friends with Alaia, and was quite disappointed when Alaia decided to not be Queen Bee.
| Samantha Carlson |
Sister
| 17 | High school student
A bubbly musician with a big heart. Samantha doesn't remember anything about their past and feels completely at home with her family. She tends to have a bossy mother hen nature. She can often be found carrying a violin, or a tuba, or a flute, or a guitar, or even a bass. pronounced a virtuoso at the age of ten, Samantha can play eight instruments and has a lovely singing voice.
---
---
---
---
What grade are you in?:
Twelfth

What clique are you in?
Royals

Where are you on the social ladder?:
He's the King Bee so the top

Are you happy with your place on the social ladder?"


If you could be apart of any other clique what clique would it be?:
None

Why?:

Best subject:
Math

Worst subject:
English

How are your grades:
A Average

Schedule:

Public Speaking - Period 1

Sociology - Period 2

AP English Lit & Comp - Period 3

AP U.S. Govt & Politicts- Period 4

AP Environ Science - Period 5

Debate - Period 6

AP Calculus - Period 7

Gym - Period 8

Lunch - Period 9
---
---
---
---
Anything else you want to add: