"I'm tired of pretending to be someone I'm not."
---
---
Name:
Olivier Adam Gray- Oliver's parents aren't very imaginative; they just kind of went with whatever sounded best.

Nickname:
Ollie- Just a simplified version of his name
Olive- Another simplified version of his name, this is reserved for his younger siblings and parents

Birth Date:
November 7, 2000

Age:
14

Sexuality:
Heterosexual
---
---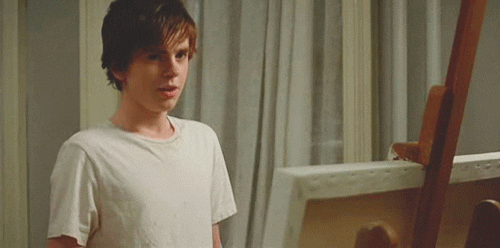 Apparent Age:
15 or 16- Olivier appears a bit older than he actually is

Weight:
161 lbs

Height:
5 foot 10 inches

Body Build:
Thin and Lithe

Facial Shape:
Oval

Eye Color:
Blue

Skin Tone:
Pale

Distinguishing Marks:
N/A

Hair Color:
Brown

Type of Hair:
Curly

Hairstyle:
Short

Style:
Sporty: Olivier is a jock, after all. He tends to wear his varsity coat when at school, but he also dresses pretty normally.

Favorite Outfit:
Casual
Formal

Overall Attractiveness:
On a scale of 1-10, Lucas would be either a 7 or an 8. He is more of a dorky kind of cute than drop-dead gorgeous.
---
---
Good Traits:
-Funny
-Lighthearted
-Joyful
-Creative
-Kind
-Ambitious

Bad Traits:
-A Bit of a Pushover
-Pretender
-Self-Conscious
-Easily Influenced
-Insecure

Personality:

Greatest Joys:
-His Family
-His Pets
-His Popularity
-Sports
-Science

Greatest Fears:
-Losing his Popularity
-Losing his Family
-Staying in California Forever
-Never Getting a Scholarship

Priorities:
-Getting Varsity
-Getting a Scholarship

Life Philosophy:


"You've gotta do what you've gotta do."
---
---
Favorite Color:
Green

Least Favorite Color:
Pink

Music:
Rock

Food:
Almost anything

Literature:
Olivier doesn't really like heavy reading, but he is a fan of the Inheritance Cycle.

Form of Entertainment:
Action movies

Most prized Possession:
His dad's old varsity jacket
---
---
Hobbies:
-Sports
-Exercising
-Playing the Guitar

Musical Talent:
-Guitar: The only musical talent Olivier possesses is playing the guitar, a skill his older brother taught him

Sports:
-Soccer: Olivier has been playing soccer since he was very young
-Baseball: Olivier has been playing baseball since he was old enough to be in the Little Leagues
-Football: Although he has not been playing it long, Olivier is a very good safety because of how quick he is
-Gymnastics: Go ahead, yuck it up; Olivier is actually a very good gymnast and it probably his favorite sport

Rainy Day Blues:
-Working Out: His family has their own gym, so he'd probably spend most of the day working out
-Guitar: He might also play his guitar

Spending Habits:
He buys what he wants, when he wants it. If it's okay with his parents, anyways

Quirks:
Not sure if its a quirk or not, but Olivier finds girls below him on the social ladder more attractive because they aren't as conceited and stuck up.
---
---
Drives and Motivations:
-Pleasing his Parents: In fact, this might be the only reason he's a jock in the first place
-Getting Out of California: All Olivier really wants is to leave Cali behind forever
-Impressions: He feels that if he is like the other jocks, it'll make a better impression on the right people

Immediate Goals:
-Make Varsity Soccer, Football, and Baseball
-Graduate High School
-Get a Sports Scholarship

Long Term Goals:
-Graduate from University
-Get a PhD in Science
-Marry a Woman he Loves
-Live Out his Life Happily

Plans to Accomplish Goals:
Olivier plans to accomplish his goals by working hard and doing what he knows is right.
---
---
Hometown:
Los Angeles, California

Type of Childhood:
Easy-going and spoiled

Pets:
Fluffy: Don't laugh, Fluffy was a good cat; she had four kittens, three of which were given away.
First memory:
Going with his dad and his older brother to a baseball game when he was six.

Best Memory:
Most people would assume it would be that first baseball game, but his best memory was of the day his mom took him to the Smithsonian for three weeks. He loved the science exhibit so much, he knew that's what he wanted to do for the rest of his life.

Childhood Hero:
To be honest, his mom. She works hard doing her job as both a mother and a model. Sometimes, she turns down huge offers because she knows that it will interfere with her family life.

Dream Job:
When he was younger he wanted to be a Pitcher for the New York Giants. It later changed to a Geologist.

Education:
Private Schools

Finances:
Always has been wealth, hopefully always will be.
---
---

Lives With:
Mom & Dad

Pets:
Baxter (Dog)- The family dog, but he seems most fond of Lucas
Tabby and Siamese (Birds)- The two family birds that live in a large indoor habitat that might as well be another backyard.
Highlander (Cat)- The runt kitten of the family's old cat, Fluffy, Highlander is often seen wandering around the mansion.

Finances:
Lucas' family is very wealthy; his father is the CEO of several talent agencies and his mother is a famous supermodel.

House:
The Gray House- A large house in Beverly Hills

Transportation:
Chevy Camaro- His older sister drives him to school in her red Chevy Camaro
---
---
Micheal Gray//Father//40//Alive


---------------
Leanne Gray//Mother//38//Alive



---------------
Peggy Gray//Older Sister//17//Alive



---------------
Orion Gray//Older Brother//16//Alive



---------------
Samantha Gray//Younger Sister//12//Alive



---------------
Benjamin Gray//Younger Brother//10//Alive



---------------
Marion Gray//Younger Sister//7//Alive

---
---
Grade:
Freshman

Clique:
Jocks

Social Ladder Standing:
Higher than the Devil Girls but lower than the Preps

Feelings About Social Ladder:
He loves being at the top! It's a lot better than being at the bottom, and he's been at the bottom before.

Best Subject:
AP Earth Science

Worst Subject:
Literary Analysis and Composition 1

GPA:
3.1-B

Schedule:
-Literary Analysis and Composition 1
-Wood Shop
-Algebra 1
-World History
-P.E. Weightlifting
-Spanish
-AP Earth Science
-Auto Mechanics

Sports:
Soccer- JV Goalkeeper
Football- Varsity Safety
Baseball- Varsity Pitcher


---
---

Anything else you want to add:
---
---
"Promise me that you won't let history repeat itself."
---
---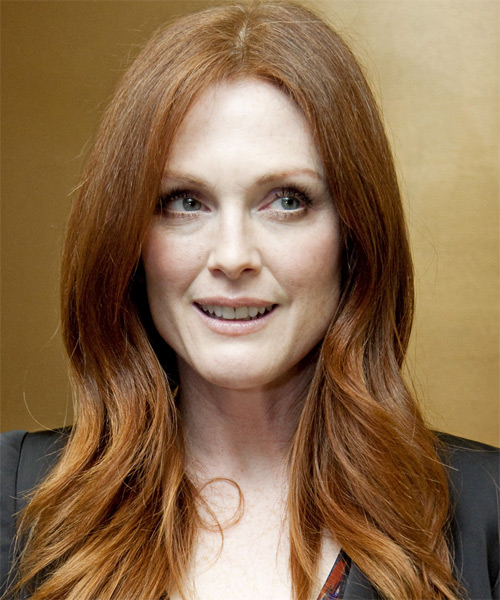 .:Name:.
Cordelia Loch

.:Age:.
48

.:Personality:.
Cordelia Loch is a kind person outside of school, but is a strict teacher. She's not really hate because her class is pretty fun, but she is more likely to give you detention for talking in class than other teachers are. Still, her lectures are funny and she has a gift when it comes to helping people memorize things. She hopes that all of her students will look back and remember her as the teacher that helped her remember when Greece's Golden Age was.

.:Grade:.
9th//Freshman

.:Subject:.
World History

.:Class Difficulty:.
7~ Loch used to have a really difficult class, but she is much more lenient now. Her tests are mostly multiple choice and she gives students study guides beforehand. However, her finals and her semester projects are required to have effort put in them, but the projects are usually quite fun.