---
---
PRIVATE RP SKIN DEEP AND LIVY GREY ONLY.
---
---
Hollywood! Where else would be better to have a scandalous love-affair which involves cheating, lies and heart-break with a famous celebrity? Where else is better for the tragedy of unfaithfulness and sinful romance? Two couples, consisting of four famous house-hold names are playing a thick game of love and lies which can only go two ways- happiness or a boulevard of broken dreams. A spunky model, infamous for her animal protest shoots, a crooked rock god, respected world wide for his anthems, the Tom Cruise of their generation and an idolised pop princess with the whole world in awe. So the question is, when will their secrets unveil?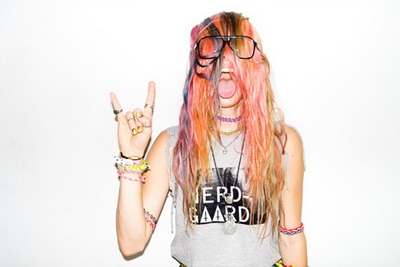 Violet 'Khi' Khiara Cobley - 21 - English - Alternative Model - FC: Chloe Norgaard - CP: Tate Black - TL: Travis Staton - TAKEN by ME.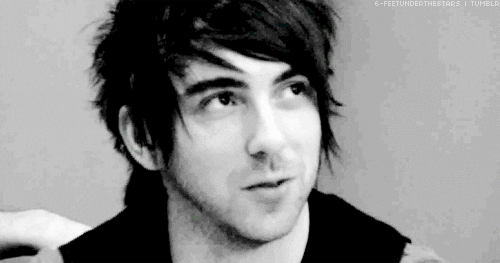 Tate Black - 22 - American - Rock Star - FC: Alex Gaskarth - CP: Violet Khiara - TL: Merritt Greer - TAKEN by ME.



Travis Staton -24 - Film Star - FC: Kellin Quinn - CP: Merritt Greer - TL: Violet Khiara - TAKEN by SKIN DEEP.



Merritt Greer -20 - Pop Princess - FC: Avril Lavigne - CP: Travis Staton - TL: Tate Black - TAKEN by Skin Deep
Taking place in...
3 posts here • Page 1 of 1
The Event
7:30 PM - New York City - Alternative Fashion Awards - Sunday, 13th January
On the red carpet in New York, models, singers, actors and actresses alike have been called to the alternative fashion awards of the year. With internationally known model Violet Khiara hosting and presenting awards as well as hoping to win one herself that's not even the start to the panel of fantastic celebrity guest the event have lined up. Fresh off the tour bus, rock star- Tate Black is amongst special guests which also include the amazing teen icon Merritt Greer and last but by no means least, her ever so famous boyfriend- actor, Travis Stanton! They all will meet on the carpet and then later on stage until the classy after-party where they'll all mingle and the scandalous drama will start to unfold...
---
---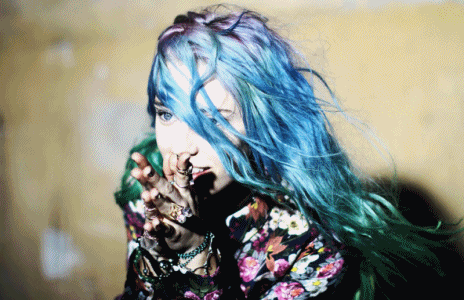 "She's a natural disaster, she's the last of the American girls!"
https://www.youtube.com/watch?v=HR8Ia6vyV5Q
---
"I'm on the highway to hell!"
---
---
The blonde (with a hint of rainbow) bombshell sat in the sleek, dark limousine with the most dazzling Hollywood smile. She'd been counting the days to this event ever since it was announced last years. She was hosting! It was her first job at hosting and she'd be a liar to say if her blood didn't boil with anticipation, excitement and nervousness. It felt like such a huge opportunity and responsibility, a television host! She couldn't think of anything more delightful than the opportunity to give it a try. She'd been through rehearsals of what she wanted to say and what she should do, lines she would say, how she would stand, how she'd speak- what she would wear! That'd been the hardest part, the wardrobe department. Being a model, hosting a fashion award event in which she was also a nominee- she had to look amazing! She'd had her
dress
custom designed especially for the event and she'd fallen so deeply in love with it! She sported it with elegantly tall kitten heels and freshly dyed shock blue
hair!
She gave a giggle of anticipation as the limousine stopped slowly and outside she could hear the cheers and as she peeked out the blacked out window, she saw the crowds lined-up as close as they could get to the lush rope holding them back.
"Oh my god,"
The shock of seeing how many people were interested in people like you and your friends never got any less strong and she looked over to Tate squirming in excitement who grinned at her. He'd been more to many more of these than his girlfriend, considering he was such a famous musician he'd gotten use to these events long ago and to him, this was no different he was just proud to see his girl take the mic.
"Can we go? Can we go? Can we go?"
She was overdosing on anticipation as a slender man in a black suit with a bow-tie came around and opened the door wide revealing to her thousands of glittering lights and blinking cameras. Khiara squealed excitedly (forgetting her age and status) and forcing one leg out in front of the other, she shakily took her first steps on the plush red avenue.
"Khiara!"
"Miss, could I ask you a few questions?"
"What hair dye do you use?"
"Sign this!"
"Can I have your autograph?"
"Khiara! Khiara! Khiara!"

She smiled and walked to one-side of the carpet, answering people with bright grins politely and signing anything people threw at her- including one girl's collar bone with an electric blue sharpie but that had made her laugh lightly. She scribbled Khiara Cobley over the girl's bone with a pair of kisses on the end then smiled and turned her head to watch Tate exit the vehicle with a proud smile as she watched him glide down the carpet, winking, blowing kisses and smirking as he shook hands, high-fived, autographed and charmed his audience. He moved so confidently she could have forgotten that he was the same man she woke-up with each morning, a blush crawled over her pale cheeks but she quickly forced it away by bringing a mischievous and grinning smile onto her lips. Tate walked to her side and slipped his arm around her waist which the crowd reacted to instantly and with charming smiles, they continued down the aisle together, beaming at cameras until they were swallowed out of sight by the doors.
Inside, Tate grinned over at the petite girl he had bound to his side as he accepted a glass of champagne following Khi's suit. He knew Khi was quite the drinker at times but he more than trusted her to stay sober and truly enjoy the evening for what it was rather than scandalous scenes of erratic behaviour. By tradition, they held a party afterwards anyway simply inviting back any new friends they made in the evening and a couple of pre-organised guests they knew from home. Their parties were infamous for being wild, crazy and fun which was the way both characters liked them, even a more mature and reliable Tate could find himself full engrossed in a full swing party with Khiara.
The room was decorated regally and was swamped with famous faces and celebrities, so the couple made their trouble to meet as many of them as possible because that was the sociable kind of people they were.
---
---
---
Merritt was already in her dressing room, she'd gone down the red carpet signing autographs with her husband. She was performing tonight and she was more than likely getting paid way more than the other performs with the exception of Violet who was hosting and her boyfriend Tate who was probably getting paid for his appearance alone. It was no secret that Merritt Greer the media and tabloid proclaimed Pop Princess of the twenty-first century was a spoiled diva with a bit of a bad attitude.
In fact, the only people that she treated with respect was her husband and her fans, other than that she thought of most as below her. She sat in a director's chair in
her dressing room
. Someone worked on making her long blonde hair, with streaks of pink, perfectly straight. While another person worked on giving her pink and blue Smokey eyes. Her elbow rested on the arm of the chair while someone worked on making her nails perfectly manicured.
Her other phone scrolled through her social media sights currently she was on Twitter, tweeting replies to her fans, knowing that it made their day.
"Merritt, why have you not finished your water."
the very proper voice of her,
Candice Perry
vocal couch lectured.
"Get off that device this instant."
the women snapped, snatching the phone from Merritt. Candice was more like a mother to Merritt, then anything.
"Cool it Candy. I'll drink the water, shit."
she reached forward downing the glass of water, she was craving a cigarette, but she knew she wouldn't get one, Candice would have a heart attack if she knew Merritt was even thinking of lighting up.
"Where the hell is Travy?"
Merritt demanded an answer, before the door opened and Candy signed for the flowers that she already knew where from her husband. A dozen pink, electric blue, and purple roses that matched the
dress
she was wearing.
---
---
---
---
Travis had shown up with his wife, but when she'd slipped into her dressing room he'd disappeared to go and get her a Starbucks. He could only imagine what he looked like slipping out the back door and into his Lamborghini, that was parked out back so they didn't have to take the limo to the after party, rolling up in the drive-thru. The girl at the window had practically passed out, she'd begged him for a picture and auto-graph before he was headed back to the venue. He was always thinking about Merritt, doing things for her that was adorable.
He moved quickly, careful not to mess up his
tux
or his hair. He hadn't been exactly excited about the idea of wearing pink and white but Merritt had be persistent and in the end she one, she always did. In order to get to Merritt's dressing room he had to go through the general area where everyone was mingling, he dodged people and slipped past quickly.
A couple of friends as well as old co-stars stopped him, making fun of him for his Starbucks drink, calling him whipped he simply laughed and talked for a moment before continuing through the crowed of blurry, yet familiar faces. He nearly ran into a small, beautiful blue haired girl but managed to stop himself just before knocking into her. He glanced up instantly knowing who she was and who her boyfriend was. Aside from him and Merritt they were Hollywood's other favorite couple to fawn over. Not to mention he'd partied with Tate on more than one occasion.
"Shit."
He breathed.
"Sorry guys."
he apologized for nearly destroying her designer dress with an iced coffee. He nodded to the two of them before slipping out the door finally and managing to get to Merritt's dressing room before causing a disaster zone.
He handed her the drink, leaning in and kissing her lips gently, causing her to smirk against his lips. There was an irritated noise that came from her make-up artist that was no doubly made because he'd messed up her lipstick.
"You babe, are the best."
she breathed against his lips. He stepped away then letting her people finish up their work.
"I know."
he teased.
"You look beautiful by the way."
He smirked as he sat down on the couch next to Candice, Merritt's vocal couch.
---
---
---
"The thing about being bat shit insane, is that it's oddly beautiful!"
---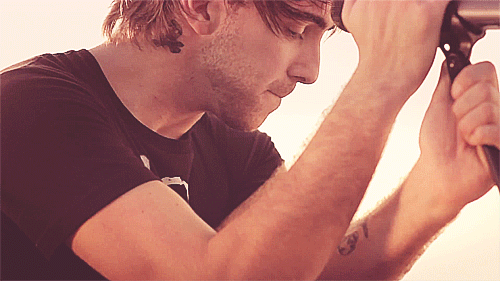 "I'm attracted to trouble like Katie Price to boob jobs!"
---
---
[font=garamond] Khiara made a swift turn when she felt Travis nearly stumble into her and she smiled dismissively to the subject.
"It's fine don't sweat it,"
She chuckled with a smile. She recognised him from the movies and secretly she'd adored his films for years and she could remember briefly meeting him when he was out on the town with Tate but it'd been brief and she'd spent the whole time biting her tongue so she didn't ramble or fan-girl in front of him. Tate was grinning at them all and he chuckled slightly at the close-call to disaster, he could only imagine the melt-down Khiara would have had considered the hours she'd put into choosing her dress and then persuading herself to wear it and building up enough confidence, to step outside in it.
Once she thought he was out of hearing reach she turned to Tate and grinned slightly.
"Babe, he is so still my favourite actor,"
She laughed and Tate rolled his eyes slipping his arms around her and kissing her neck before withdrawing to take her hand and lead her around the room.
"I don't understand why but whatever floats your boat dear,"
He told her lightly. He anxiously noted that she'd drank a considerable percentage of her wine already but he didn't dare comment, she'd rip his head off and feed it to Ezio
(Khiara's beloved cat)
which he blatantly, could do without.
He noticed a note worthy journalist who for whatever reason had a V.I.P pass to get inside the event and inwardly cringed at the thought of being noticed and spoken to. He turned his head to try and veil his identity and Khiara's but they were mobbed instantly by the journalist and her shadowing photography. The camera's flashed and Khiara melted into an instant pose and confident smirk, her hand flatteringly falling to rest on her hip, a glamorous blue sapphire the colour of her hair resting on her middle finger as she did.
"Hi, could we ask some questions?"
Khiara didn't mind the attention in the slightest but Tate had a more somber attitude towards the 'paps' but he'd put with it for Khiara especially since she was always so willing to talk, it'd look bad on him if he didn't.
"Of course darling, fire away- nothing personal though, I'm feeling quite enlightened this evening,"
The journalist smiled and announced she wouldn't make any promises which brought a soft frown onto Khiara's lips, like she really didn't where this was going.She looked at Tate worriedly but he gestured to brush it off so she plastered a model stereotypical smile. A fake one.
"How are you feeling about presenting the awards this year?
"Overwhelmed and completely thrilled. I'm nervous as fuck-"
She laughed sheepishly to the camera and Tate beamed in amusement as he listened to her, his arm tossed carelessly over her shoulder as naturally as it was to them.
But a few questions down the line, the interview took the turn for the worst that Khiara had miserably anticipated.
"So, digger deeper, are the rumours about your childhood upbringing true?"
"That's not a matter she would be willing to discuss. Let's focus on the party 'ay?"
She nodded lightly thoughtfully biting her lip as she tried to evade the situation. She didn't know what to say so she smiled to the camera, let them flash their bright lights at her as she downed her champagne before them and smirked.
"Darling all you need to know at me is that I'm a blue haired Marilyn Monroe with a stronger touch of class,"
So she raised her lips into a smug grin and lifted her glass mockingly before the journalist before walking away across the room, not waiting for Tate, not waiting for answers as always, never waiting for anyone.
---
3 posts here • Page 1 of 1
Arcs are bundles of posts that you can organize on your own. They're useful for telling a story that might span long periods of time or space.
There are no arcs in this roleplay.
There are no quests in this roleplay.
Here's the current leaderboard.
There are no groups in this roleplay!
Welcome home, Promethean. Here, you can manage your universe.
Arcs are bundles of posts from any location, allowing you to easily capture sub-plots which might be spread out across multiple locations.
You can create Quests with various rewards, encouraging your players to engage with specific plot lines.
Settings are the backdrop for the characters in your universe, giving meaning and context to their existence. By creating a number of well-written locations, you can organize your universe into areas and regions.
Navigation
While not required, locations can be organized onto a map. More information soon!
There are no groups in this roleplay!
By creating Collectibles, you can reward your players with unique items that accentuate their character sheets.
Once an Item has been created, it can be spawned in the IC using /spawn Item Name (case-sensitive, as usual) — this can be followed with /take Item Name to retrieve the item into the current character's inventory.
Give your Universe life by adding a Mob, which are auto-replenishing NPCs your players can interact with. Useful for some quick hack-and-slash fun!
Mobs can be automated spawns, like rats and bats, or full-on NPCs complete with conversation menus. Use them to enhance your player experience!
Current Mobs
No mobs have been created yet.
Locations where Mobs and Items might appear.
You can schedule events for your players to create notifications and schedule times for everyone to plan around.
Add and remove other people from your Universe.
The Forge
Use your INK to craft new artifacts in Hollywood Scandal. Once created, Items cannot be changed, but they can be bought and sold in the marketplace.
Notable Items
No items have been created yet!
The Market
Buy, sell, and even craft your own items in this universe.
Market Data

Market conditions are unknown. Use caution when trading.

Quick Buy (Items Most Recently Listed for Sale)
None
Discussions
Topics

Replies
Views

Last post
Most recent OOC posts in Hollywood Scandal
This is the auto-generated OOC topic for the roleplay "
Hollywood Scandal
"
You may edit this first post as you see fit.