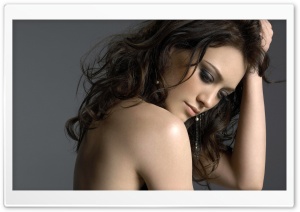 Name:
Hillary Boyce
Age:
16
Gender:
Female
Sexuality:
Striaght
Personality:
She hates rules and brakes them on purpose. She scares some people with her repritation trust me if it is against the rules and punishable she's done it. She is good fun though. She's funny friendly and flirty. She takes insults with a smile and can never care less then she does. She is really clever but dosen't use her intelligence for good things only for smart comments and come backs. She is halarious when she is in her stupid dumb moods.
FaceClaim: Hilary Duff (with brown hair)
[b]Reason You Came Here:
Hilary's mother committed suicide when Hilary was twelve and her father broke down in to some sort of depression. Hilary didn't understand properly. Her mother had never loved either of them much. Her mother cheated argued and hurt both Hilary and her Dad. Yet her Dad went into a break down. It was decided that her father was not fit to raise Hilary any longer and she found herself here so you can see why she may be a bit bitter at times.