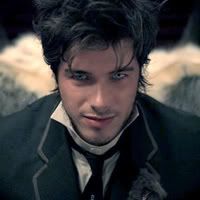 My bite is worse than my bark, believe me.
---
Full Name
Alistair Costello
Nick Names
Ali
Age
20
Roles
The Wolf
Likes
Music
Reading
Going for long walks
Any italian food, but mainly chicken Parmesan
Dislikes
The wolf inside
Sleeping
Accidentally hurting people
His animal instincts taking over
Confrontations that may lead to him becoming angry and eventually lashing out
---
Appearance
Eye colour: light Green
Height:5 ft 10 inches
Weight : 154 pounds
Ali's pyhsique is toned enough to show his strength but not overly toned to seem like he is obsessed with excersising. His hair is a deep brown and it is usually spiked messily as if he had just ran his hand through it when he woke up.
Tattoos\Scars\Piercings
Ali has a large scar of three deep lines across the left side of his chest to his right hip. It appeared the day he became a full werewolf he scratched himself so much during the transformation that the wounds never disappeared like other scars.
Race
Werewolf
Powers\Personality Traits, Ticks
Ali turns into a werewolf under each full moon the wolf is strong and aggressive wanting nothing more than to hurt whoever is around. So he has resorted to staying locked in a room often taking drugs to put the wolf to sleep during a transformation so Ali can not harm anyone.
When he is nervous about something he looks to his feet and moves then from side to side.
He plays with his hair when he is thinking about something.
His wolf like mannerisms often appear when he is in his human form even though the wolf tries to make himself know any way he can.
He growls deeply when threatened.
His head tilts to the side occasionally as if a dog is trying to understand something.
When the full moon get closer he becomes easily agitated, something which he hates so Ali tries to steer clear of people incase he lashes out.
---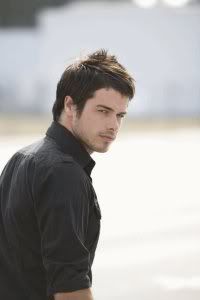 Personality
Ali is quite a gentleman when you first meet him, he is caring to others and will do anything to make the person he cares about happy. He feels that the wolf is a part of him that is a dark and dangerous side that he does not want anyone to see. He can become slightly depressed about himself and all because of the wolf stopping him from being who he really wants to be. He likes to talk to people but doesn't want to get too close too them.
History
Ali was born a werewolf but did not transform until he was 15 years old, he almost died that night and the wolf inside has never let him forget that he is a part of him. He could never have a healthy relationship with someone since he was afraid that he would hurt them or worse kill them. He hopes that the hotel will give him a chance to perhaps find someone and love him for who he is. Ali doesn't sleep that well due to rescuing nightmares that happen around once or twice a month whenever the full moon is close. He tends to toss and turn at night, whimpering and growling as he attempts to disappear when he wakes up he can either become upset or be aggressive depending on which point of the dream woke him up.
---
Theme Song
---
http://m.youtube.com/watch?v=HNFTnvTXRPM
Awake Seconhand Serenade
With every appearance by you, blinding my eyes,
I can hardly remember the last time I felt like I do.
You're an angel disguised.
And you're lying real still,
but your heart beat is fast just like mine.
And the movie's long over,
that's three that have passed, one more's fine.
Will you stay awake for me?
I don't wanna miss anything
I don't wanna miss anything
I will share the air I breathe,
I'll give you my heart on a string,
I just don't wanna miss anything.
I'm trying real hard not to shake. I'm biting my tongue,
but I'm feeling alive and with every breathe that I take,
I feel like I've won. You're my key to survival.
And if it's a hero you want,
I can save you. Just stay here.
Your whispers are priceless.
Your breathe, it is dear. So please stay near.
Will you stay awake for me?
I don't wanna miss anything
I don't wanna miss anything
I will share the air I breathe,
I'll give you my heart on a string,
I just don't wanna miss anything.
Say my name. I just want to hear you.
Say my name. So I know it's true.
You're changing me. You're changing me.
You showed me how to live.
So just say. So just say,
That you'll stay awake for me.
I don't wanna miss anything.
I don't wanna miss anything.
I will share the air I breathe,
I'll give you my heart on a string,
I just don't wanna miss anything