______________________________________________________
Everyone looks for adventure one point or another in their life. Some are small while others are big. Some are just dreams, while others turn them into reality. Our characters all come from a small town in Alaska. A place where life is simple. Each person knew one another, where secrets and rumors are just over the fence. This small town has its perks. The local stores are just a few blocks down, the city is just a 2 hour drive, and the view is breathtaking. The winters are cold and the summer sun is endless, but this was what they called home.

Being kids, there was that carefree attitude; that attitude where you ruled the world and nothing else mattered. Tomorrow was too far to not embrace the present. But one can only be a child for so long. Soon or later, we all have to grow up and take the things life gives at us. Its not always easy, and sometimes it brings more pain than happiness, but that's life... We all have dreams and wishes that we want to pursue. As much as staying a kid forever sounds great, we don't live in Neverland. This is the story where Peter Pan grew up and became a lawyer, where Wendy became a doctor, and where Tinker Bell was nothing but an imaginary friend of a child. We all grow up at one point or another. Some before others, but we all get there.

But what if.....just if....for a few weeks, you can rekindle that child inside you. The inner carefree spirit that has been dying to explode. That little bit of pixie dust that can make you fly? Would you do it?

Typically, people spend their summer somewhere warm and tropical, but could you really deny your family? A reunion is being held by the parent's of the characters. Its been about 10 years since they've seen one another and some things weren't left on the right note. Could the past be something to look forward to? A rekindled childhood from a fairytale? Or will it be your ghost?



Side Note:

There's not a big plot to this story but rather just an introduction. I want it to be mostly character driven and be a big sand box. It'll be nice for you to throw in your ideas and make this roleplay yours as well. I want this to be a shared experience and not really have me as a puppet master. So really, anything goes. I only ask that you guys write more than one line; so at least a paragraph.



Characters: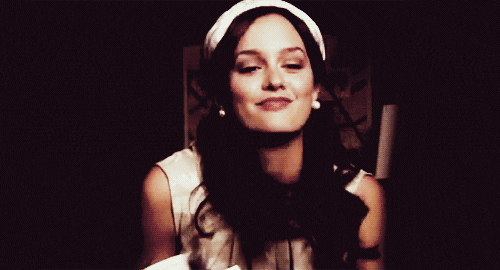 Name | FC: Leighton Meester| Twenty-seven | The rich one |
Taken by Sunshine and Whiskey
Name | |FC: Chris Pines | Twenty-eight | The prankster |
Taken by Tusho Ka
Name | FC: Rachel McAdams | Age (27-30) | The one who stayed |
Reserved by IamQ
Name | FC: Hugh Dancy | Twenty-eight | The nerd (little brother of Henry Cavil) |
Reserved by wednesdaysun
Name | FC: Blake Lively | Twenty-seven | The mom |
Taken by me
Name | FC: Henry Cavill | Thirty | The bad boy |
Reserved by Shirogaine


Name | |FC: Shay | Twenty-six | The Loner |
Taken
---
Notes:
• I'm very happy with the FCs that I've chosen, but you can send me a message on the OOC chat if you want a change.
• I'll make a post for the past relationships of each other and we can discuss that more later.
• The little nicknames are what they referred to each other as kids. Let me know if you want to change yours.
• You can reserve a character for 48 hours and if I don't hear from you, its open again.
• I have no character skeleton but just include:
Name:
Age:
Gender:
Personality:
Bio (Like what their life is like now):
Occupation:
What they looked like as a kid:
Include a picture of the character and an Icon.
Make the character's info pretty.
•Let me know if you have any questions, I'll keep you posted in the OOC.
0 posts here • Page 1 of 1
0 posts here • Page 1 of 1
Arcs are bundles of posts that you can organize on your own. They're useful for telling a story that might span long periods of time or space.
There are no arcs in this roleplay.
There are no quests in this roleplay.
Here's the current leaderboard.
There are no groups in this roleplay!
Welcome home, Promethean. Here, you can manage your universe.
Arcs are bundles of posts from any location, allowing you to easily capture sub-plots which might be spread out across multiple locations.
You can create Quests with various rewards, encouraging your players to engage with specific plot lines.
Settings are the backdrop for the characters in your universe, giving meaning and context to their existence. By creating a number of well-written locations, you can organize your universe into areas and regions.
Navigation
While not required, locations can be organized onto a map. More information soon!
There are no groups in this roleplay!
By creating Collectibles, you can reward your players with unique items that accentuate their character sheets.
Once an Item has been created, it can be spawned in the IC using /spawn Item Name (case-sensitive, as usual) — this can be followed with /take Item Name to retrieve the item into the current character's inventory.
Give your Universe life by adding a Mob, which are auto-replenishing NPCs your players can interact with. Useful for some quick hack-and-slash fun!
Mobs can be automated spawns, like rats and bats, or full-on NPCs complete with conversation menus. Use them to enhance your player experience!
Current Mobs
No mobs have been created yet.
Locations where Mobs and Items might appear.
You can schedule events for your players to create notifications and schedule times for everyone to plan around.
Add and remove other people from your Universe.
The Forge
Use your INK to craft new artifacts in How We Used to Be. Once created, Items cannot be changed, but they can be bought and sold in the marketplace.
Notable Items
No items have been created yet!
The Market
Buy, sell, and even craft your own items in this universe.
Market Data

Market conditions are unknown. Use caution when trading.

Quick Buy (Items Most Recently Listed for Sale)
A secluded lake.
The robust scent of coffee fills the air.
None
Discussions
Topics

Replies
Views

Last post
Most recent OOC posts in How We Used to Be
There have been no posts in the OOC topic for this roleplay!