What Do You Look Like?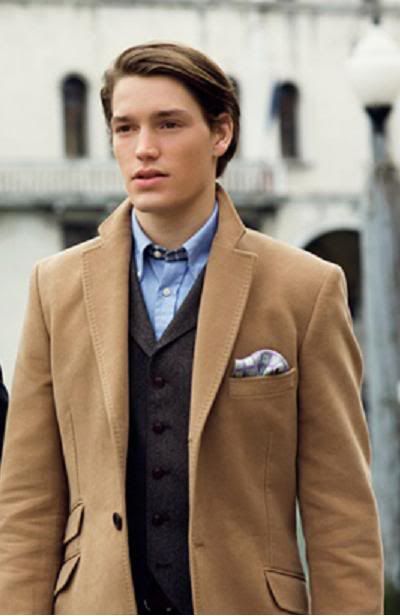 Who Are You?
I am called by some an old soul...but I am not here to debate the existence of such things
What Do You Go By?
Many names I suspect...some more degrading than others, Antoni would be fine
What Are Your Abilities??
This is a complicated question. One could answer I have the ability to drive people away, or the ability to play the violin. I am a simple person, not keen on battle. I prefer the cerebral pursuits. I am deceptive and charismatic, I am quick with words not with fists...I am a natural leader.
What Do You Fancy In Life?
Rather It should be un-life. I love a winters' rain as it caresses my skin. I love good music and the scents of an open-air market. The way a woman smiles as if she is always has a secret. The feel of a tailored suit and spending the evening with a fine book.
What Do You Not Like?
Hmm, I would say I dislike bigotry, small-minded people bulling others. I dislike firearms, I dislike French blood...it has a definite taint...I would also have to say I am not a fan of those that would rather fight then have a conversation.
Do You Like Anyone?
Myself, I'd say I'm my biggest fan.
What Scares You The Most?
A short list; the sun, becoming senile, children.
What Do You Rock Out To?
Rusted from the Rain - Billy Talent
I stumble through the wreckage
Rusted from the rain
There's nothing left to salvage
No one left to blame
Among the broken mirrors
I don't look the same
I'm rusted from the rain
I'm rusted from the rain
Dissect me until my blood runs down into the drain
My bitter heart is pumping oil into my veins
I'm nothing but a tin man, don't feel any pain
I don't feel any pain, I don't feel any pain
I'm rusted from the rain
Go on crush me like a flower, rusted from the rain
Come on, strip me of my power, beat me with your chains
And if I'm the king of cowards, you're the queen of pain
I'm rusted from the rain, I'm rusted from the rain
You hung me like a picture, now I'm just a frame
I used to be your lap dog, now I'm just a stray
Shackled in a graveyard, left here to decay
Left here to decay, left here to decay
I'm rusted from the rain