---
---
"I will prove everyone wrong about me."
---
---
---
---
♔ Full Name ♔:

Coraline Jade Sylar



♔ Nicknames ♔:

Cor/Cora; Jade (only to Elysia)



♔ Age ♔:

17



♔ Gender ♔:

Female



♔ Military Branch ♔:

She wanted to join the Survey Corps and defeat the titans head on, however, her request was rejected. Devastated, she was at least able to serve in the Garrison, or so she thought. Coraline, along with her partner, Elysia, was drafted into the Military Police serving under the king. She believed those soldiers only wanted Elysia and her there so they can have some petty entertainment. Now, under orders of that king, she is sent into the heat of battle. She ranked 6th among the others.



♔ Sexuality ♔:

Heterosexual



♔ Romantic Interest ♔:

"No... No one... Not anymore."





♔ Nationality ♔:

Italian/Japanese ancestry;
she originates from the Trost District.



♔ Role ♔:

Secondary Weapon to Elysia Llewellyn.



♔ Face Claim ♔:

Taiga Aisaka || Toradora!



---
---



♔ Physical Description/Clothing Preference ♔:

She stands only 4 foot 9 inches and weighs a mere 90lbs. She is seen as the same height as an normal elementary school student, and is frequently teased about this. Her under-developed body and added nicknames has given her a serious complex which in turn serves to give her a negative attitude and serious facial expression. While her small stature prevents her from gaining much muscles and strength, she greatly makes up for it with speed, agility, and maneuverability, especially while using the 3DMG.
She has long light brown hair, which looks like eternal bedhead, inherited from her mother, and her copper eyes are inherited from her father. She isn't often seen out of a uniform due to the fact that it is hard for her to find clothes that fit that are not meant for children, which she completely refuses to wear. Her small stature is contrasted with a largely ferocious personality.



♔ Birthmark/Piercing/Tattoo/Scar/Noticeable Features ♔:

After the loss of her Meister, she spent every moment she had training and mastering the 3DMG. While she has no birthmarks, piercings, or tattoos, because of the immense speeds and elite maneuvers she can now managed in 3DMG, she has markings all across her body from the straps of the equipment, which appear as bruises but have become more like scars even over a couple months.



♔ Type of Weapon ♔:

Since she developed the ability to become a Weapon, and later as a Secondary Weapon, she often stays in her weapon form to be wielded by her partner, currently Elysia. Coraline takes the form of dual warglaives. On each warglaive, two flame-like blades extend and curve out from the grip in the center. A few thin, yellow veins stretch down the length of each bright silver blade. The black armor over the hand grips resembled a shield and are outlined with yellow runes. These blades are ideal both for quick slices through a Titan's neck and shredding of the flesh.



♔ Personality ♔:

She has a determined state of mind that leads to perseverance. She has strong focus, and can overcome doubt or insecurities which might sway her mindset. She takes full advantage of her skills and will accept help if it is required, which with Titans, it does. Although she has always been impulsive it has been magnified through her training and experience; she is reactive, volatile, and ruled by her emotions. Her entire life has been filled with a need to prove herself to others. Determined, decisive, and sometimes brave, she believes she can do things that no one else will. Through her impulsive actions, she can be a danger to herself and others. Tending to be self-involved, she usually knows that her behavior is dangerous but she is compelled to pursue objectives and her goals.

Along with this is her an intense drive to succeed and extreme stubbornness; Coraline picks a course of action and can be trusted to see it through to the end. This trait applies to her relationships as well, becoming fiercely loyal to those who win their affections, specifically her Meister and her partner, Elysia; there is no limit to what she would do. However, she does not always know when enough is enough, and can sometimes push people, mostly herself, to the breaking point simply because of their, or her, inability to deviate from a course of action.

Living in a volatile and uncertain environment and suffering a great loss and hurt in the past have caused her to become very guarded. This does not mean she isn't emotional; she is sarcastic, cynical, and prideful, and is not afraid to speak her mind, often feisty with fiery comebacks. However, she refuses to speak about her own past to anyone, creating a sort of anonymity about who she is and where she came from.


---
---
♔ Likes ♔:
✓ Her partner
✓ Action
✓ Reliability
✓ Adrenaline rushes
✓ Sunlight on a clear day
✓ Food, tea
✓ Birds
♔ Dislikes ♔:
✗ Titans
✗ Letting others or herself down
✗ Hesitation
✗ Military Police
✗ Nightmares
✗ Being underestimated or talked down to
✗ Being alone
♔ Talents ♔:
➚ Speed
➚ Agility
➚ Maneuverability
➚ 3DMG
➚ Shifting weapon/human form
♔ Flaws ♔:
➘ Temperamental
➘ Impatient
➘ Impulsive
➘ Reckless
➘ Outspoken
♔ Fears♔:
☠ Night
☠ Darkness
☠ Cages
☠ Pain, not death
☠ Horses

♔ Secrets ♔:
✉ Her past, family, and Meister
✉ Why she was rejected by the Survey Corps
---
---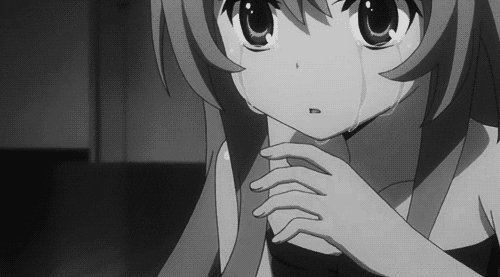 ♔ Bio ♔:

While temper, impulsiveness, and others have always been a part of her personality, they weren't as magnified as they are now. Before, she would often show gentler sides of her personality. However, when she lost her Meister, her very being was warped into who she is now... The Weapons and Meister had only existed for a few months; the Weapons were unsure of themselves and their new power. Their Meisters left, alone, to defend Wall Sina. She was immobilized by her fear, and that single moment of hesitation had shattered her life. For weeks she couldn't sleep or eat, but now, she has a new resolve: to never falter again. She pushes aside her feelings and hides her past from everyone. She still finds herself waking up in the middle of the night with tears streaking down her face because of the same, repeating memory that will forever be haunting her dreams.
"Losing the one I love is really painful...
especially when it was my fault."
---
---