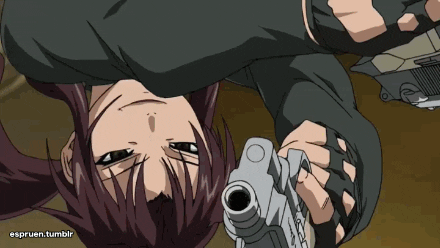 "I'm not a psychopath, I just have a violent desire to start killing people if they piss me off..."
---
~~~
Normal ||
Hard Out Here | Lily Allen
||
Angry ||
I'm Not Okay | My Chemical Romance
||
Emotional ||
Demons | Imagine Dragons
||
~~~
---
---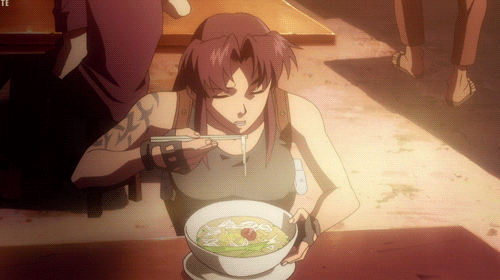 Basic Information



♔ Full Name ♔


Samantha Elizabeth Gunner



♔ Nicknames ♔


Sam, Lizzy, Gunner, Psycho Bitch (if you're feeling suicidal)



♔ Age ♔


21



♔ Birthday ♔


17 June



♔ Gender ♔


Female



♔ Military Branch ♔:

Sam has always been involved with the military and first worked with the basic army as a soldier, but after the tit ms attacked she joined the survey corps right away so she would be able to shoot titans up close and personal. She might be consider crazy by people die to her violence but she is good at battle and she soon raised in the ranks to squad leader.



♔ Romantic Interest ♔


When Sam finds a guy who is able to fire a gun and blow up a titan like a Boss than she might of already fallen in love. Otherwise, she finds great pleasure in terrifying younger guys by playing pervy though she has no interest in the weak and whimps which is what she thinks of most guys.



♔ Sexuality ♔


Heterosexual



♔ Marital Status ♔


Single



♔ Nationality ♔:


50% American and 50% Chinese. Raised in the Shiganshina District.



♔ Face Claim ♔:


Revy || Black Lagoon


---
---
♔ Physical Description/Clothing Preference ♔


Sam is a fairly tall, around 5'7" and 124lbs (though most of this weight if muscle), and young Chinese-American women with fair skin, amber eyes and plum coloured hair. Her hair falls to her upper a k and is usually kept in a ponytail, with short bangs that part at the middle and shoulder length locks framing the sides of her face. However, she also likes to wear it done though this is rarely seen as she only wears it loose when she's sleeping or going to a special event.
Sam has a good body which is slender in frame with a slim waist, flared hipe, round rear, and well developed figure. As well as the fact that Sam also sports a well-toned and slightly musclar build she's isn't to bad off when it comes to her body and she doesn't mind flaunting it, thought this is only a small reason for her revealing clothing.

Sam is most comfortable in, what some would call revealing clothing, though she sees it more comfortable to do battle with less cloths as there is less stuff to get in the way of her fighting. She isn't scared of pain or injury so she sees no need to try and cover up and protect herself from damaged, much rather having shorts, a vest and combat boots to a standard soldier uniform.
Sam is most commenly seen wearing her cut off shorts that flare out at the bottom; cut off black top that shows off her abdomen and navel; her black combat boots; and her fingerless, black gloves. She is also always seen wearing her double holsters because she finds that duel guns are the easiest weapon to use and mastered it along time ago.
However, if she has to cover up for whatever reason, it's generally skin tight cloths that take the place of he normal cloths. Sam views skin tight cloths as alsmot the same as not wearing any considering they are far less likely to get in her way while fighting and almost act like a second skin which means they are easy to move in.



♔ Birthmark/Piercing/Tattoo/Scar/Noticeable Features ♔


Sam has almost everything. She has a birthmark the shape of Spain or a duck depending on which way you look at it on her lower back but isn't commenly seen.
She has both her ears pierced, at least 5 times each, as well as a nose piercing, a tongue piercing and a belly button piercing.
She has a huge tribel tattoo across her right arm which she got when she was around 15.
She also has millions of scars due to her lack of fear towards injury and general carelessness when it comes to her personal safety.
The only real noticeable feature she has however, besides the huge tattoo, are her eyes. Though her eyes are amber, they are quite bright and have a tendency to glow in the dark almost like cat eyes, they also seem to change colour when hit by bright light and they could be considered her best feature.



♔ Type of Weapon ♔


Dual Modified Beretta M92s
Sam is able to turn into a set of Dual Modified Beretta M92s which have been chained together at their handle to form one gun. Like most weapons that involve a chain, her guns are hard to master if you want to be able to use the to their full capacity and not just as ordinary guns, which even then is difficult as there is a gun in the way. The guns are both pretty ordinary in design and have nothing unique or special about them, however there is a small bunny skull and crossbones marking on the handle of each gun which is how they are identified.



♔ Personality ♔


Tomboy || Competitive || Foul-mouthed || Ill-tempered || Honest
Sam could almost be considered your typical tomboy if she is in a good mood. Generally easy going and not to bothered about life, Sam has a love for swearing, drinking and all around fitting in with guys instead of trying to have to deal with the drama that comes along with girls which she considers a waste of her time. She is very competitive and easily bored, as well as the fact that she can be horribly ill tempered which is when you need to start running unless you are physically strong enough to constrain her. But we will get to that latter.
Sam isn't anything feminine, and in fact is to tough for her own good when it comes to some people. She is too tough for any guy to think of h romantically and she is way to tough to become friends with any girls without unintentionally saying something that may or may not offend them. This is also a problem as Sam carries a bit of a 'don't give a fuck' a attitude to life and will generally not bother to fix something if she does make a mistake. If she pisses someone off, she won't try to fix it and generally ignore them or continue to act like normal depending on the other person and this can make her seem like a bitch.

Now onto her worse personality... Ya, this girl has some good traits as long as you look a little deeper than most people do... Anyway, When someone pisses same off, which is stupidly easy, then you might want to run because as soon as her 'Psycho Bitch' personality come out, there is a guarantee that the guns will soon follow and no one will be getting out of their alive. It's safe to assume she becomes quite trigger happy and has no problem killing off people, almost experiencing maniacal glee in killing someone off. She also seems to hold no remorse or mercy when it comes to her enemies, not that she has many seeing as most of them are probably dead by now...

But apart from all those bad points, Sam is generally a very relax and funny person who doesn't judge or care to much what you do as long as it doesn't affect her. She doesn't judge who you are by appearance or rumour and more often then not hangs with you because of your personality and nothing else. Sam values integrity, honesty and Loyalty above all else and it's safe to assume when she tells you something it's true, when you have gained her loyalty you won't be losing it soon, and that you can always be yourself around her as that's all she really wants, to be able to be herself and see others be themselves without the worries of social judgement. So despite what she may seem like at first, if you choose to look a little deep, you would truly find a good friend for life.

What you see is what you get with same and that's all there is to it, though some people are often to blind and judgemental to realise that all those 'negative' traits she has are really just something great that is waiting to be seen.
---
---
♔ Likes ♔


+ Guns
+ Explosions
+ Fighting
+ Killing
+ Drinking
+ Messing with people
+ Hanging with guys
+ Music
+ The great outdoors
+ Zombies
♔ Dislikes ♔:


- Girls
- Idiots
- Weaklings
- Being Judged
- Titans
- Silence
- Rain
- Posers
- Pretending
- Her past
♔ Talents ♔


> Shooting
> Hand to hand combat
> Grenades
> Swearing
> Drinking
♔ Flaws ♔


~ Insensitive
~ Psychopath
~ Violent
~ Oblivious
~ Brutally Honest
♔ Fears♔


! Loneliness
! The Dark
! Fire
♔Secrets ♔


? extremely Ticklish
? She can't swim
? hates being alone
♔ Quirks♔


# Extremely Ticklish
# Always has Gum
# Always has a gun
♔ Habits♔


= Chewing on her cheek
when she's nervous
= Playing with her hair
---
---
♔Bio ♔
"You want to know about my past, huh? Well to bad, to sad. Everyone has secrets and I am no exception so bug off... What? You still here? Let's just say there are reasons why my brain decided to go and fuck itself and it wasn't those giant freakazodes that cause most people mental problems in this day and age. Oh no, trust me, you don't want to hear my back story. I seen things a child should never see and I have fought for my life long before those man eaters showed up. Don't make that face! You think I care about my past? I'm a bit of a crazy killer now but hay ho, what ya gonna do.
Shit happened and I joined the army to get away from it. The army. That says enough right.
Now leave me the fuck alone before I blow ya head off."
---
---