Dear Journal,

Let me tell you a story.

Ten years ago, the public and government learned about people with psychic powers. Since then, we have been on the run, or in hiding. The Government has painted us as threats to humanity, and that we need to be "rehabilitated". They also frame us for several terrorist actions, or at least that's what my family think.Some of us are considered more powerful then others or have more useful abilities, and are deemed "valuable". But we are all hunted. Some of the hunters are actually "rehabilitated" psychics, working as agents for The Department of Psychic Affairs, or DPA. We call it The Department. We do not know what they do in there to turn you, but anyone that leaves that place is completely obedient to the Government and the Department Manager.

But the Department has other tools in its inventory other then that. They also use these things called HVPRs, or High Velocity Pursuit Robots. They are extremely fast and agile robots that can go up to very high speeds. They are also equipped with an arsenal of weaponry. It is near impossible if not impossible to outrun them. The department also uses these things called Strider Mechs, a much larger mech that does more damage, has more weapons, but is not as fast. It is however tougher, and is capable of absorbing some psionic energy in any attacks against him, but not all of it.

They have taken so much from us already. The Department captured my mother years ago, and my oldest brother just over a year ago. My father, Jack, is still here, but he is sick with something, I suspect cancer. None of us think he is going to last long, even if he tries to hide it. Besides, we all know how dangerous the world is already. Everyday, we have to wonder if our brother or mother will come next, being the agents to bring us in. A confrontation none of us want.

Dad still thinks we need to learn a bit more self control though. Psychics have this inner feeling that makes them hate it when we don't use our powers in a long time. We can go a few hours or so just fine, but using our powers is sort of like an addiction I guess. Besides, it is just going to be us six soon. In order of age, it would be my oldest sister, then my second oldest brother, then my second oldest sister, then me, then my younger brother, then my younger sister, and the youngest. We are not the only ones like this we suspect. Who knows how many other psychic parents have given their lives away to defend their children?

Avory
The year is 2043. Psychics are hunted by the government and brought in to be "rehabilitated". They are made to look like dangerous people and terrorists to the public population. Some governments actually trade powerful Psychics with favorable abilities for resources on occasion. But no one looks for a cure. Oh no, to them, psychics are a resource and a tool. Something to be harnessed. There are still free psychics, on the run, wanting to stay free. But it is hard, and the hunters seem to always be able to find out where they go to.
The HVPRs (High Velocity Pursuit Robot)
HVPRs are equipped with weaponry built into them. There is a rifle built into their left army, but it can retract to allow the use of both hands. HVPRs are also capable Hand to Hand fighters. They have some "Electro Darts" that can disable vehicles temporarily. Their plating allows defense agaisnt small arms fire, which is good sicne its really hard to hit them anyways.
The Psychics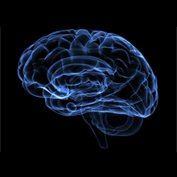 Psychics go under two main classes. Agents, and Runners. agents are the ones "owned" by the Department. Runners are the ones that are free. From thsoe groups, there are various powers that a psychic may have. To list a few...
Telekinesis: The ability to move stuff with your mind.
Booming: You cause a slight instability in an area, that instantly turns into an explosion in mid air.
Tracking: Allows you to see who has been where in an area in the past. However, you need to be focused on a certain amount of time ago or a certain time you want to check for it to work, as well as actually be in the physical location.
Sensing: The ability to sense other Psychics, animals, and people nearby.
Empathy: the sensing and feeling the emotions of others.
Energy Bolt: Lets you fire a psychic Bolt that has a lot of force and strength upon impact.
Energy Field: Projects an energy field to keep people out or in.
Paralytic Touch: When touching the target, you can stun them, making them unable to move or speak temporarily.
Pyrokinesis: The ability to create and control fire.
Shade: Creates a duplicate of yourself that you can control, but any pain that is done to it you will feel half of that and it will dispel.
Psionic Weapon: Creates a Basic Psionic Weapon, like a sword or a bow and arrows, to use against enemies.
Shadowwalk: Allows the person to temporarily bend the light around them. However, this takes a lot of concentration and energy to do. Can be used on others.
There is a lot more as well. Most psychics however only have 2-3 powers.
The Hunters have some sort of technology that helps make their psychic powers more powerful. Therefore, fighting an Agent is not an easy task. In order to fight them one on one, you would need to be extremely powerful, extremely skillful, or extremely lucky. And very few are any of those.
Other non Psychic hunters are equiped with their own cybernetic enhancements, only this tiem by choice. These elite few and extremely strong, tough, and fast. While not as good as "Rehabilitated Psychics", there are more of them, and they can be a threat in a one vs one battle anyways.
The Roleplay will start in a small town in the middle of the woods called Tranton.
All right, now for the part you have all been waiting for, RULES! (And a character sheet after the rules)
Don't God Mod
Don't be Overpowered
Have Fun
Be reasonable
Don't be disrespectful to other people.
HAVE FUN!!
Side Note:
If these characters are not taken, the names listed will be used for them as NPCs (or if you want to use that name)
Avory's Family
Oldest Brother: Damion Connors (Keep in mind he was captured by The Department, and is probably an Agent now)
Oldest Sister: Rose Connors (Taken) (19)
Second Oldest Brother: Jake Connors (Taken) (16)
Second Oldest Sister: Amethyst Connors (Taken) (14)
Me: Avory Connors (Taken) (13)
Youngest Brother: Jeremy Connors
Youngest Sister: Rachel Connors
(Keep in mind those names are only if they are NPCs. If you want to change the name and be that person, that's fine)Characters
:
Psychics:
Avory Connors
Amethyst Marie Connors
Isabelle Trist
Caroluna Devoveo
Rose Connors
Jake Connors
Demetri Joane
Psychic hunters:
Ryan
Elysia
Vance Walters
Non Psychic hunters:
Other:
Character Sheet:
Name:
Nicknames:
Age:
Description:
Past Moments (just some stuff that happened in the past that you think helps define the character):
Notable Equipment:
Psychic Powers: (If Applicable)
Cybernetic enhancements: (If Applicable)
Other:
Glad to have you aboard!
Taking place in...
Arcs are bundles of posts that you can organize on your own. They're useful for telling a story that might span long periods of time or space.
There are no arcs in this roleplay.
There are no quests in this roleplay.
Here's the current leaderboard.
There are no groups in this roleplay!
Welcome home, Promethean. Here, you can manage your universe.
Arcs are bundles of posts from any location, allowing you to easily capture sub-plots which might be spread out across multiple locations.
You can create Quests with various rewards, encouraging your players to engage with specific plot lines.
Settings are the backdrop for the characters in your universe, giving meaning and context to their existence. By creating a number of well-written locations, you can organize your universe into areas and regions.
Navigation
While not required, locations can be organized onto a map. More information soon!
There are no groups in this roleplay!
By creating Collectibles, you can reward your players with unique items that accentuate their character sheets.
Once an Item has been created, it can be spawned in the IC using /spawn Item Name (case-sensitive, as usual) — this can be followed with /take Item Name to retrieve the item into the current character's inventory.
Give your Universe life by adding a Mob, which are auto-replenishing NPCs your players can interact with. Useful for some quick hack-and-slash fun!
Mobs can be automated spawns, like rats and bats, or full-on NPCs complete with conversation menus. Use them to enhance your player experience!
Current Mobs
No mobs have been created yet.
Locations where Mobs and Items might appear.
You can schedule events for your players to create notifications and schedule times for everyone to plan around.
Add and remove other people from your Universe.
The Forge
Use your INK to craft new artifacts in Hunted Minds. Once created, Items cannot be changed, but they can be bought and sold in the marketplace.
Notable Items
No items have been created yet!
The Market
Buy, sell, and even craft your own items in this universe.
Market Data

Market conditions are unknown. Use caution when trading.

Quick Buy (Items Most Recently Listed for Sale)
None
Discussions
Topics

Replies
Views

Last post
Most recent OOC posts in Hunted Minds
There have been no posts in the OOC topic for this roleplay!