【B A S I C ✦ I N F O R M A T I O N】
___Name ___
[Juro Yamada]
___Nicknames___
[N/A]
___Age___
[17]
___Physical Appearance___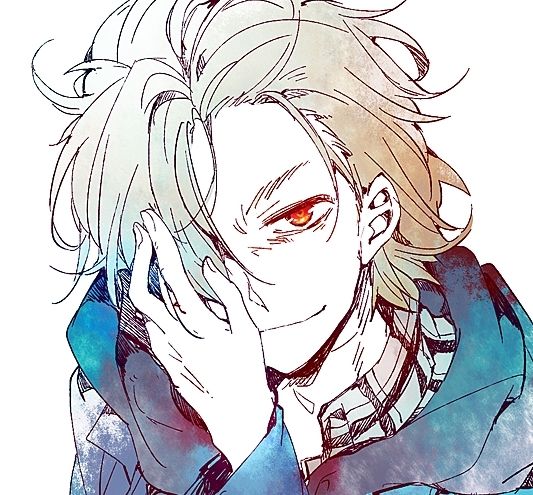 ___Sexuality___
[Heterosexual]
___Race___
[Human]
---
【B A C K G R O U N D ✦ I N F O R M A T I O N】
___Hometown___
[Kakin]
___History___
[Juro was the youngest son in a long line of guardians to the Kakin royal family, for every prince born to the royal family the Yamada family would in turn produce a son as an offering. Juro was prepared from the time of his birth for this assignment, but being the fifteenth son didn't add up to the fourteen children of the royal family. His life was therefor put on hold in perpetual training until the time came when he might be needed. Of course this fate did not sit well with young Juro who was anxious to see the world and put his skills to practical use, even the thought of inevitably using them only to serve as a bodyguard was distasteful to him.
Without consent or notice Juro left Kakin and has been on the run ever since, although he doubts he is being pursued. At least not until another son is born to the royal family, in the meantime however Juro has his eyes set on a new goal, a hunter license.]
___Personality___
Juro isn't a particularly sociable person, he can be very blunt and abrasive and isn't all too interested in helping others unless there's something in it for him. His entirely life was designed with the intention of serving another so he rebelliously goes out of his way to act purely on self interest. However, his actions contradict how he feels towards others and he is far more helpful than he lets on, especially with people who have shown him kindness in return, his nature is fiercely loyal even if he tries to deny it.
---
【C O M B A T ✦ I N F O R M A T I O N】
___Inherent Ability___
► Poison Resistance ◄
[From their birth the children of the Yamada family are given small doses of every known toxin both common and rare, as a means to make them as more suitable protectors. Even beyond that they are trained to identify poison on taste alone and have further refined that immunity, poison can still have lingering effects depending on strength and purity but most are non lethal to the Yamada bloodline.]
► Keen Eyes ◄
[The red of his pupils are a result of a Nen infusion to the eyes, allowing them to be switched into a state of Gyo without the need of the basics of Nen. In order to detect any unforeseen threats the Yamada line is trained as somewhat of a portable surveillance system.]
___Skills___
►Assassination◄
[Juro was taught how to kill since birth although he has never used it in a real life scenario, he has no experience outside of simulation. However, these simulations were designed to hone his skill for practical use, his assassination skills are top par although his lack of experience leaves him lacking in areas of judgment.]
►Service◄
[On a side note of learning lethal skills the Yamada family instills the necessary homemaking skills in case there is a need, essentially making them combat butlers of a sort.]
►Survival◄
[Juro is more than capable of living off the land if it is necessary to avoid civilization for extended periods of time. He has knowledge of tool crafting and various edible plant life, as much if not more so than any survival book.]