【B A S I C ✦ I N F O R M A T I O N】
___Name ___
Tang Sanzi [唐] [三子]
___Nicknames___
Hundred Grand || That's how much the Kakinese bounty on his head is at the moment.
___Age___
20
___Physical Appearance___
Sanzi is Kakinese and it is extremely apparent from the color of his hair, eyes and skin. He also has facial features that would quickly give him away, hence the hoodies he is constantly wearing. Another notable feature of his is the tattoo of an oriental dragon wrapped around his left arm and part of his chest, where the head is located. It is inked in black, but may change to red in color.
___Height___
5'11"||1.8 m
___Weight___
155 lbs || 70.3 kg
___Sexuality___
Demisexual
___Race___
Human
---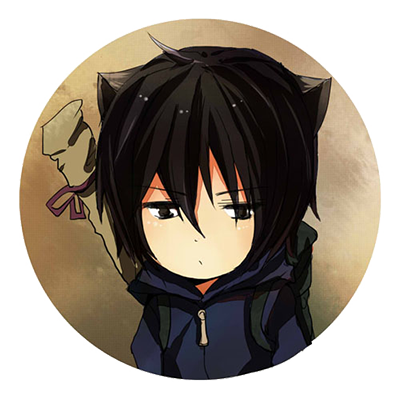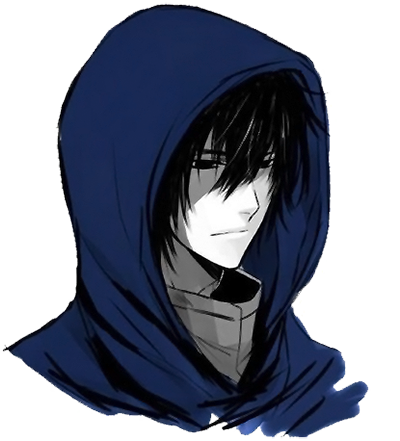 【P S Y C H O L O G I C A L ✦ P R O F I L E】
___Likes___
✔Meat buns ✔Midday naps ✔Sharp things ✔Fluffy things ✔Shiny things ✔Rare things ✔Swimming ✔Looking at blood ✔Crimson

✖Technology ✖Complicated scientific explanations ✖Monkeys ✖Hot weather ✖Talkative people ✖Speeches ✖Effort

►Hemophobia: Blood has always been seen as a deadly weapon to the Tangs. While Sanzi won't faint at the sight of blood, it will make him extremely uneasy. He would much rather not touch any large amount of blood and is known to use excessively thick clothes to wash any blood off his weapons.
►Clowns

►Gets seasick easily
►Xing Tang is not a very technologically advanced village and anything beyond basic radio devices can impress Sanzi. He's essentially a country bumpkin mixed with a 90 years old grandpa when handling technology.
►When startled, he is a slice first then ask questions later type of guy

___Personality___
Quiet||Moody||Lazy||Snarky||Violent||Bloodthirsty||Competitive||Stubborn|| Lethargic || Capricious || Independent

Sanzi can be associated to the calm before a storm. At a first glance, he is a quiet and collected individual without emotions, but that is not the case at all. It is just a bit harder to draw a reaction or emotions out of him because he is sees the world through a lens of disinterest and apathy. He is self-centered and will rarely pay attention to things that will not affect him although he is great at feigning interest. He is independent and values his freedom which makes him a pain to work with as he can be quite stubborn about his ways. Nevertheless, he will listen to those he respects and can be affectionate towards people he trusts, giving random hugs at unexpected moments.

In terms of energy level, Sanzi's a bit low on that. If anything, he can be compared to a lazy cat; capricious, stubborn and sly, this overgrown brat will do all he can to cheat the system if he doesn't like it. He also dislikes putting in more work than the absolute necessary minimum and isn't against cheating or subterfuge to get what he wants. He isn't a really good planer though and prefers to tackle whatever obstacles are in his path with his usual apathetic calm and brazen confidence as they come rather than sit back to plan ahead. It's just too much of a bother sometimes, especially when his problems can be solved with through dismemberment, a service Sanzi can provide without batting an eye.

Calm is in no way equivalent to peaceful in his case. Spilling blood isn't something very new to him and he can do so at the snap of a finger. There is no sign or warning before Sanzi strikes. If an obstacle is annoying and can be easily disposed of, he will do so. In fact, it can even be said that he enjoys it even if he is uncomfortable around blood. The red liquid is so precious and rarely spilt under normal circumstances that it is both exciting and unsettling to admire when it is spilt.

---
【B A C K G R O U N D ✦ I N F O R M A T I O N】
___Hometown___
Xing Tang, Kakin
Xing Tang is a rural village built into steep mountains, making agriculture almost impossible except for a select few types of moss and herbs. Its inhabitants relied on neighboring villages to share their harvest or pay tribute to them in exchange of protection since Xing Tang was also widely recognized as a sect that has trained warriors for many generations. They specialize in hidden weapons and poison which is legendary for many poisonous herbs only grow in Xing Tang. It is said that the Tangs can produce a deadly concoction out of almost any five ingredients, but internal strife in the past few years has considerably weakened them and many skills and knowledge have been lost with the deaths of many of its elders.
___History___
Sanzi is the third son of the now deceased head of Xing Tang. He grew up in the mountains where he was taught by the best of their sect, but he was never very talented with hidden weapons or poison. What he excelled in was swordsmanship and, for that, at the age of ten, he would be sent away to receive training from other masters that were deemed more fitting for his talents. It was a costly exchange for Xing Tang, and would see many of their poison recipes spread across Kakin, but his father was willing to make the sacrifice for the future of his son. Sanzi became a sort of vagabond. The rate at which he absorbed and mastered what he was taught had him going from one sword school to another, which prevented him from making any meaningful friends. In turn, it made him extremely independent and, before long, he would sneak away from his escorts to satisfy his own selfish curiosity. His adolescence was just that, a mixture of training, travelling and discoveries, but he had to put a stop to all this quite soon.
After hearing of an internal dispute, he returned home just in time to witness an attempt on his father's life. Although his father had managed to kill the assailants, his wounds were too severe and he passed on the Toxic Carving along with the Nen he had cultivated to Sanzi despite knowing that his son was too weak to host it. He then died and the blame was put on Sanzi. He was also accused of stealing the poison of the late Head and a manhunt was started. Seeing that he had no more allies, he fled to another continent, hoping to join the Hunter Association to obtain the resources necessary to fix this mess.
---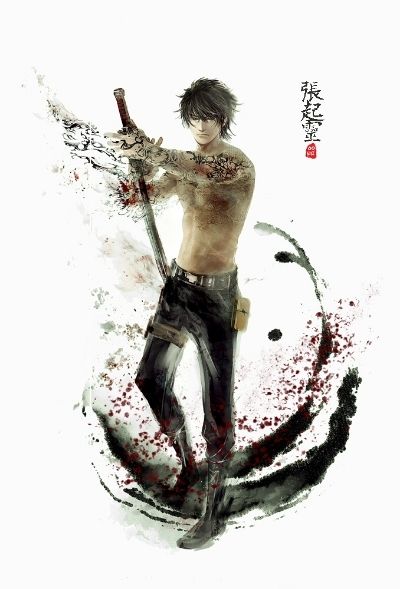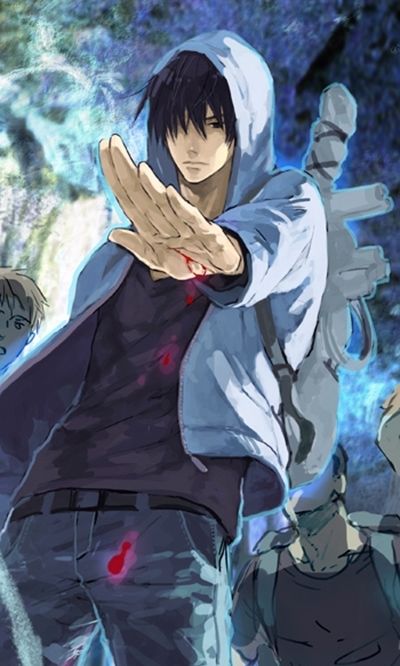 【C O M B A T ✦ I N F O R M A T I O N】
Path:
Treasure and Poison Hunter
___Inherent Ability___
► Toxic Blood ◄
A trademark of the Tang Sect is their poisonous blood. It is cultivated through meditative training, which is connected to their Nen and makes it unique for each individual, and the daily ingestion of numerous toxic substances. It is both a weapon and a defense against weaker poisons. It can also be transmitted to another person along with all the Nen an individual has cultivated which was what Sanzi's father did on his deathbed. Unfortunately, Sanzi had not been trained nor did he have the knowledge to properly inherit all of his father's accumulated power. As of the beginning of the RP, the Nen and poison circulating in him is a chaotic brew that is doing more harm than good. For one, his body temperature is at a feverish 39 degrees Celsius and , two, prolonged periods of physical labor is impossible for him as he needs to regularly stop and meditate to keep his flow of Aura in check.
His blood is corrosive and can melt flesh once it has been activated through contact with oxygen. This implies that he needs to be very careful whenever he is injured. It is also a very potent poison should it be ingested and acts extremely quickly by decreasing the temperature at which one's body think it is. This will prompt the body to quickly waste resources and energy to create more heat, consequently overheating one's body and throwing off the chemical balance within them.
► Toxic Carving ◄
The tattoo on Sanzi's left arm can change from black to red. Only then will lines appear on his hand, going up all the way to his fingertips where he will start to bleed from where his nails are connected to his finger. The inked skin will also heat up to release toxic fumes that can cause nausea or dizziness.
___Skills___
►Poison Making◄
By far, Sanzi isn't the best poison maker in Tang history, but he knows the basic which is more than enough under normal circumstances. This includes a knowledge of common poisonous plants and creatures as well as antidotes for the majority of them.
►Swordsmanship◄
Sanzi's main weapon is a double-edged one-handed sword and he is extremely proficient with it. His secondary weapons are twin daggers that he uses less often, but not for lack of skill. This is where his talents lie and he has received training in enough styles and forms to be an extremely versatile and formidable opponent when a blade is put in his hands. He is still limited by his choice of weapon, of course, but that does not mean that he cannot switch style as soon as he gets his hands on a different weapon. He is also a fast learner, capable of assessing his opponents' style after exchanging just a few blow and incorporating their techniques into his own swordsmanship. He isn't limited to using his blades to strike however, and is known to mix punches and kicks just as well as slashes and lounges.
►Mountain Climbing◄
He did grow up in the mountains and has retained some of his knowledge and skills even if he has left Xing Tang for a very long period of time. He is at ease in steep terrain and will have little trouble finding footholds even on the smoothest surface.
___Nen___
The Tangs are taught to cultivate Nen through meditation from a very young age and usually have a pretty good understanding of its workings by adulthood even if very few would have cultivated enough Aura to make efficient use of it in combat. In Sanzi's case, he left the clan long before he could receive proper training and none of his teachers saw it economical to teach him anything other than the swordsmanship they had been paid to teach him. This made the assimilation of his father's Nen along with his Toxic Blood a bumpy process. For one, Sanzi does not know how to properly use Nen and can barely keep himself alive through regular meditation sessions, a basic form of Zetsu he had been taught before leaving Xing Tang and, while it did improve his physical abilities to that a level above that of a normal human, Sanzi consumes his life force very wastefully whenever he makes unconscious use of Nen. His body is essentially a flickering Aura torch, making it a shining beacon for those that have Nen and can see it. He may be protected from emotional attacks caused by Ten, but his mood can become very easy to predict as it tends to seep into the Aura he emits.