STILL A WIP
Luscinia Abaven,
and Kestrel of the Claw
++++++++++++++++++++++++++++++++++++++++++++++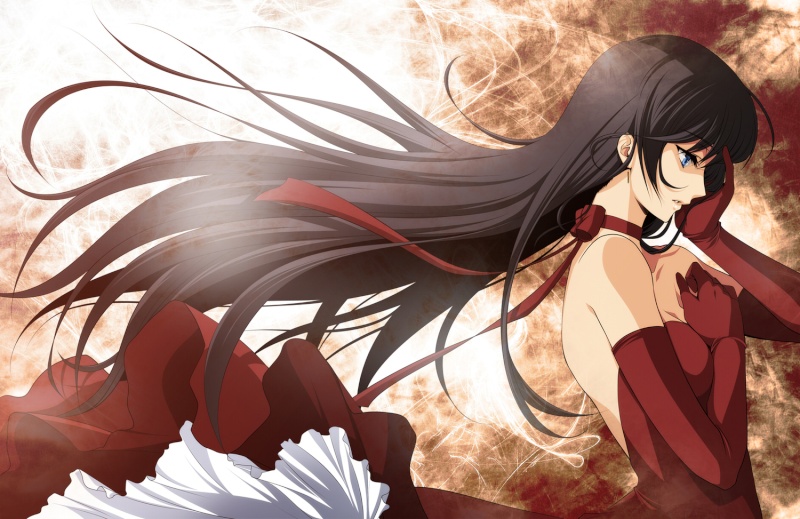 +++| Name |+++
Luscinia Abaven
+++| Nickname(s) |+++
Lucy, "The Nightingale"
+++| Personality |+++
Luscinia (who more commonly goes by her nickname Lucy) was born and raised a noblewoman, meaning she learned to do/enjoy things that girls destined to be married off were supposed to do/enjoy. This meant she learned to read, write, sing, dance, sew, play a variety of instruments, perform basic first aid and a great number of other things. As such she is very proper and formal in the way that she speaks, acts and holds herself - constantly upholding a code of honor, she always has her chin held high. This outstanding sense of self-pride translates into her fighting as well as she is very in control of herself regardless of the situation. It's extremely difficult to rile her up as she's very calm and reserved (especially in the face of crowds). This does not, however, mean she it totally unfeeling. Quite the opposite, she enjoys having fun and is always up for a good laugh (don't be surprised to find she has a great sense of humor). Very kindhearted and friendly, she is always willing to offer a helping hand and feels that she is duty bound to protect humanity from corruption.
She's made it her mission to find and punish the evil ones in the world who hurt/use innocents for there own gain - especially if it is a Bonded duo committing such heinous acts. More than that though, she feels she is also committed to protect Bounded duos (and humans) who are innocent, yet being hunted down. It's difficult as she knows she will never be able to fully complete these goals, however she feels that by trying to do so she may make amends for allowing her fiancé to die in her place by the hands of the assassin and his Bond. Extremely close to her own Bond, Kestrel, they are like sisters and have known each other since Lucy was 8 years old. Though they don't necessarily share the same views, they work very well together and there is frequent laughter shared between them. Kestrel constantly nags for Lucy to find another man, but she merely smiles and shakes her head.
(Still a minor WIP)

+++| Physical Description |+++
Lucy is incredibly beautiful as she was once a noblewoman. Her hair falls to her waist, is a very dark brown (sometimes mistaken for black) and very soft - she always leaves it down so as to hide the tattoo on the back of her neck. This tattoo is the mark that appeared when she made the Bond with Kestrel and is about the size of an open hand; 6 wings centered around a sphere that balances on two spikes balanced on each other. Other than that she has no distinguishable or important marks on her body (scars, birthmarks, tattoos or otherwise). Her eyes are a darkened red and her skin is very fair. At 20 years old she stands at 5' 4" (so she's not short, but neither is she remarkably tall) and weights just over 100lbs with a B+ cup and very womanly curves. Though petite, she is far from weak and has spent many months training - while she has a disadvantage due to her small size, she's extremely quick and considerably strong (after all, she has to be able to wield that sword).
+++| Weapons / Armor (if any) |+++
The armor Lucy wears and sword she wields were made for and given to Lucy as a gift by her parents, mainly out of remorse for her loss as well as in support of her choosing to pursue another path (though she knows her mother likely would have rathered her seek to remarry instead). The feathers were also a gift; the soft white downy feathers shed by Kestrel, and they have magical properties that allow Lucy unfathomable speed (for a human, that is). Her fame has been growing and she had been giving the title "The Nightingale" - a brave warrior who seeks to bring justice to the evil of the world. She is often depicted with white wings, however that is an exaggeration - the wings represent Kestrel, her Bond, and not actual wings. The armor is usually kept in the bag Lucy carries with her along with a maroon dress with a white underskirt and a matching ribbon (for any formal events, her mother had insisted), and her sword is usually sheathed and slung over her shoulder. She usually only dawns her armor prior to a major battle or when actively tracking down a criminal. Other than that she wears her normal clothes (a black long sleeve top with white kerchief around the collar, a black plaited skirt that almost reaches her knees, and a long red scarf) and is rarely recognized when not in her armor.
++++++++++++++++++++++++++++++++++++++++++++++
|Bond|
+++| Name |+++
Kestrel (of the Claw)
+++| Nickname(s) |+++
Kanara
+++| Personality |+++
WIP
| Physical Description |
Kestrel has two forms.
The second form is a far more human-like form that allows Kestrel to blend in with crowds of people. She is extremely beautiful, though has a strange aura around her of something unnatural (though it's not enough to make people second guess her true nature). She has long dark brown / reddish hair that's always rather messy (as if it's been wind blown) and sparkling golden eyes that could hold even the most steadfast human in a trace (though were you to look closely, there is a permanent appearance of a girl who has spent a long time crying as she has heavy bags under her eyes). Also built with generous curvature, Kestrel in her human form appears to be roughly 18 (though her age, while unknown, is certainly many many times more than that) and stands at about 5' 2" and weights about 80lbs (unnaturally light, even for such a small girl). Often she dresses in lacy or white satin, though its often also rather disheveled. Altogether she is unnaturally beautiful and innocent looking, so when in this form she uses that to her advantage.
The first form, which she vastly prefers to be in, is her Harpy form. In her Harpy form she stands roughly 6' 5" tall with a wingspan of 5' per wings (a grand total of 10'). Naturally Kestrel is very light which contributes to her flying and speed, and she is very slender with hourglass curves. Her entire body is covered with feathers, though her body is mainly has white feathers that progressively turn a darker brown color starting at the shoulders as they cover her wings and at her hips are the feathers lengthen to form her long tail. All of her feathers are very soft and Lucy has (with Kestrel's permission) used a few of the shed white downy feathers to make her armor). Though Kestrel's body is very womanly, her head is far less human; her mouth is a sharp yellow beak capable of tearing apart flesh and breaking bone with terrifying ease. Above her beak are two constantly watching golden eyes that have a hawk's intensity and never seem to miss a single detail of whats going on around her. On the top of her head are short dark brown feathers that point backwards (as if an intimation of hair) and she had two pointed ears on both sides of her head. Kestrel has a fondness for gold and wears two necklaces of gold around her neck as well as two gold bracelets around her left ankle - these were all gifts from Lucy, the necklaces and bracelets offered as a token of goodwill prior to the Bond.
+++| Weapons / Armor |+++ (if any)
Kestrel has no need for weapons as her speed and strength alone can conquer most any foes. Her talons are long and wickedly sharp, able to sink into prey and get a good grip on things up to the size/weight of a hippo. Her wings are powerful enough to lift this weight without much effort and she can fly up to speeds rivaling the Peregrine Falcon (over 242 mph), not to mention that a single strike could easily kill (or at least stun/severely injure) any prey - powerful enough to shatter glass and dent metal. Lastly, her break is like an owl's - able to break bone and tear meat from prey with ease. Her only weakness would be during her molting period where new feathers are coming in and she is unable to fly until the new set has grown in. During this time she'll often find a quiet place and make a nest; the entire process takes up to a week, tops. The only armor she wears are two bronze bracers around both her ankles; these were gifts from her tribe when she gained her title "Kestrel of the Claw", and are imbued with runes that allow advanced protection as well as healing. They are tarnished but very effective as she not over recovers from injuries very quickly, but very rarely gets injured.
++++++++++++++++++++++++++++++++++++++++++++++
++++++| History |++++++
Kestrel was one of four eggs that hatched and was the first to break the shell which contained her, making her the eldest. Of her siblings she was the first to fly, first to hunt (and make a successful kill) and the first to gain an official title - "Kestrel of the Claw", as it was said that off all the younglings her talons were the sharpest and most keen. When she reached maturity she was assigned by the high matriarch to be a defender and Kestrel proved herself to be, not only a skilled hunter, but a skilled fighter. However Kestrel developed a strange sense of fascination towards creatures known as "humans". The high matriarch, upon hearing this news, called for an audience with Kestrel and gave her permission to leave the nesting grounds and the flock in order to pursue her interest, as a reward for the valiant service she'd provided over the years. Thanking her deeply, Kestrel did exactly that and shortly afterwards she took up an interest in an 8 year old human child named "Lucy" who desperately desired a companion, and decided to fill that void. This is all the history that Kestrel has told Lucy as, when she tries to explain the chain of command of harpies, the girl gets hopelessly confused. However Kestrel knows most every detail of Lucy's past.
Luscinia was born to the noble Mavinae family, the younger of two daughters. She went by the name Lucy and was brought up like a proper young lady. However being raised in such a manor was very lonely as her sister was 8 years older than her and she rarely had the opportunity to play with other children her age. This loneliness is likely what intrigued Kestrel in the first place, and she came to Lucy days after her 8th birthday. Instead of being afraid of the Harpy, the child was fascinated and Kestrel visited her in secret many more times before agreeing to be Bonded together.
This new Bond was kept a secret from Lucy's parents for a long time as she was afraid that exposure would bring shame to her family's name and that her parents would try to get rid of Kestrel (in her city Bonds were generally looked at as potential criminals and scum). Lucy didn't care about the risk though, because for once in her life she had someone she could call a friend. However when Lucy was 15 she met a boy by the name of Caelan who was a heir of the noble Abaven family. The two of them were allowed to spend time together (though neither of them knew why) and they quickly grew into steadfast friends, and from that friendship developed the beginnings of love.
Two years passed, Lucy was 17 and Caelan was 18, when Lucy revealed her Bond with Kestrel. She was terrified that he would flee in terror or attack, but he was equally fascinated and greeted Kestrel as a gentle would a lady (she was incredibly flattered), and swore he would keep their secret. He gave Kestrel the nickname "Kanara", which meant "little bird" she was very vocal about her approval of him to Lucy. It was shortly after that event that the true reason they were allowed to spend so much time together was revealed – their families had arranged for them to be married when they both were of the age of 18. It was a strange revelation, but both of them were happy as by that time they had both fallen in love with the other.
With only 6 months until the wedding, Lucy was on cloud nine and Kestrel was equally as happy for her Bond and assumed the form of a handmaiden so she would constantly be beside Lucy and help prepare for the upcoming event. However there were those that were less than happy for the engaged pair, one of those people being another noble girl by the name of Juliana. She was in love with Caelan as well and was jealous of Lucy, so she convinced herself that Lucy had used some form of witch craft to captivate the young man's heart. So suspicious was she that she sent one of her own handmaids to serve under Lucy and help prepare for the wedding and act as a double agent. It took four months before the maid finally brought back news. She'd noticed the Tattoo on the back of Lucy's neck while helping do her hair and figured out that Lucy was Bonded to some kind of monster. Juli was furious now that her suspicions had been confirmed, and mulled over her hatred for the last two months before the wedding, formulating a wicked plan.
Luscinia's big day came and she was glowing as she walked towards the alter in her wedding gown where the love of her life stood waiting. Everything was going smoothly and the pair was just exchanging their vows when suddenly the chapel doors swung open Juli, red in the face, began screaming about how Lucy was in fact a witch who'd formed a bond with a demon creature! Lucy was aghast but as people began to scream, Caelan stood up and declared that Lucy was Bonded to a Harpy and had been for years, but he loved her and did not think any less of her for having a companion. The crowd was still restless but eventually settled into agreement – it was the groom's choice, and who were they to deny the wishes of the noble groom. However judging by the way Juli's smug face fell, she was not satisfied with this answer and began to scream before declaring that if SHE could not have Caelan, NO ONE could!
As if on que the gorgeous stained glass window that was behind the almost-newly-wed couple shattered and in burst in a man riding on the back of an enormous rat. Juli had hired an assassin and his Bond to kill Lucy, but as she fell Caelan drew his sword and fought the assassin off. Caelan slew the assassin without too much difficulty but the Rat, upon seeing his friend/Master's demise, flew into a rage and lunged at Caelan (ignoring Juli's commands to attack Lucy). Caught off guard the Rat bit down on Caelan's neck and flung him across the hall. Upon seeing her beloved fiancé thrown violently across the hall Lucy, who had thus far been silenced in terror, screamed and in through the window with an even louder screech of war came Kestrel in all her glory to battle the giant rat.
While Kestrel fought the Rat Lucy gathered her gown in her hands and ran to Caelan's side, looking upon the blood gushing from his neck in horror. He coughed and reached up to wipe her tears (she'd not realized she'd been weeping), placing a hand on her cheek and whispering his apologies. As they shared their moment Lucy asked that they complete their vows, and as Caelan lay dying and his blood stained Lucy's once white gown, they were married and she kissed his lips as he took his final breath before collapsing on his chest in anguish. Having slain the Rat, Kestrel approached her Bond with quiet mournful croons and knelt beside her, wrapping her wings around the sobbing girl and her lost love.
A week after her wedding, Lucy's husband was buried and she spent the many miserable weeks following locked in her room and grieving with once Kestrel to keep her company. Imagine Lucy's parent's surprise when she emerged after her long isolation with Caelan's sword and asked that she be taught to sword fight. Of course they agreed out of love and pity for their broken hearted daughter and they watched in awe as she excelled. She'd sworn to avenge her lost love by protecting the innocents and bringing the evil to justice – especially those who'd also made Bonded with creatures as she had. After a year of training both with Kestrel and with swordsmen, Lucy was ready to leave home and as a parting gift her parents gave her specially forged armor to protect her during battle.
A year has passed and Lucy has become somewhat famous, though she is known as "The Nightingale", a maiden Bonded with a Harpy and a defender of innocents. When not wearing her armor, however, she is Lucy Abaven, a traveler constantly accompanied by a handmaiden with gold eyes.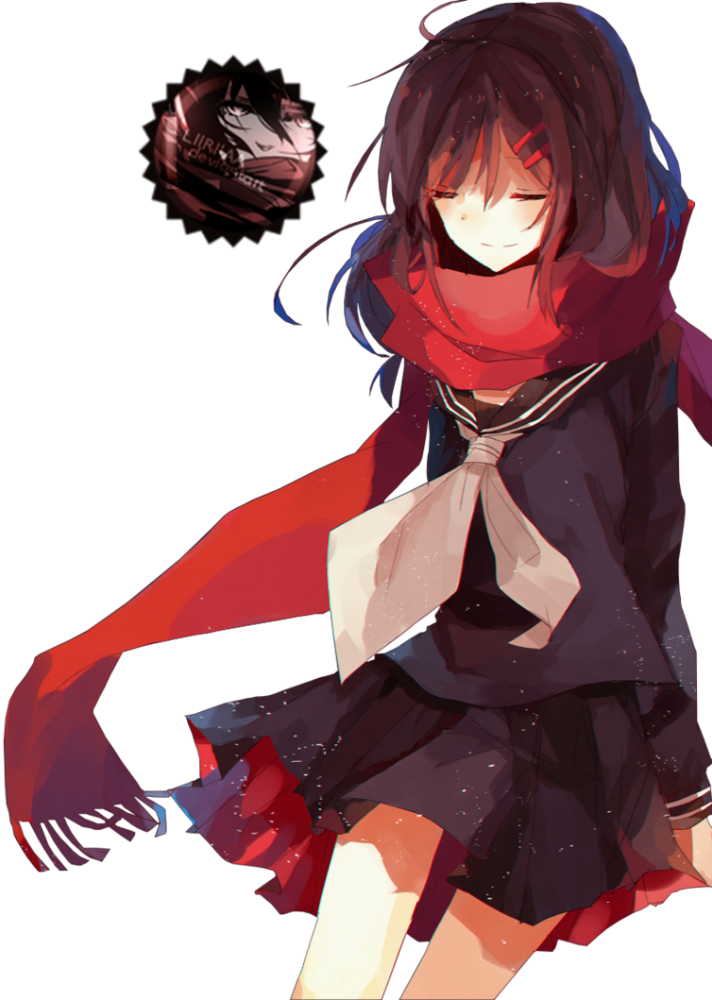 "Keep Holding On"
by Avril Lavigne
You're not alone
Together we stand
I'll be by your side
You know I'll take your hand
When it gets cold
And it feels like the end
There's no place to go
You know I won't give in
No, I won't give in

(Chorus:
Keep holding on
'Cause you know we'll make it through
We'll make it through
Just stay strong
'Cause you know I'm here for you
I'm here for you
There's nothing you could say
Nothing you could do
There's no other way when it comes to the truth
So keep holding on
'Cause you know we'll make it through
We'll make it through)

So far away
I wish you were here
Before it's too late
This could all disappear
Before the doors close
And it comes to an end
With you by my side, I will fight and defend
I'll fight and defend
Yeah, yeah

(Chorus)

Hear me when I say, when I say I believe
Nothing's gonna change
Nothing's gonna change destiny
Whatever's meant to be will work out perfectly

(Chorus)

Keep holding on
Keep holding on
There's nothing you could say
Nothing you could do
There's no other way when it comes to the truth
So keep holding on
'Cause you know we'll make it through
We'll make it through
Face Claim is Ayano Tateyama