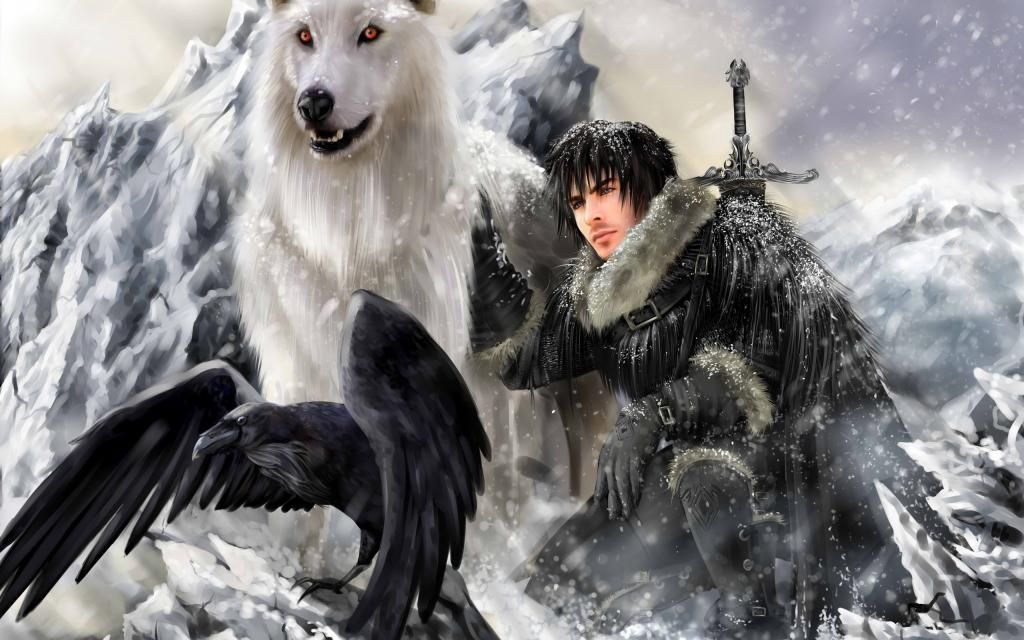 [human form]
Name:
Sverre
Age:
138 yrs
Age (Human Equivalent):
23 yrs
Gender:
Male
Race:
3/4 Demon, 1/4 Human
Appearance:
In his normal human form, Sverre has inky black hair that falls around his face in a just-shy-of-shaggy drape. His skin is on the pale side, and it makes his dark hair and dark grey-blue eyes stand out even more. He prefers to have some stubble showing. He is tall and well-muscled, but not overtly broad as one would expect.
Weapons:
Besides his natural enhanced strength, Sverre carries a broadsword and can shape-shift into a giant white wolf. He actually doesn't know why his wolf form is white and not black.
Personality:
Sverre comes across as strong, cool, and confident. He is on the cocky side, and is prone to showing off when the opportunity to do so presents itself. Sverre is not, however, above acknowledging the skills of others when they prove themselves capable and worthy of praise. He's rather stubborn, and never backs down from a challenge, no matter the odds. (wip)
Likes:
Hunting
Wolves (and dogs)
A challenge
A good fight
Outdoors
A good ale
Dislikes:
Cats
Meekness
Delicate, girly females
Losing
Crowds
Being vulnerable
Bio: