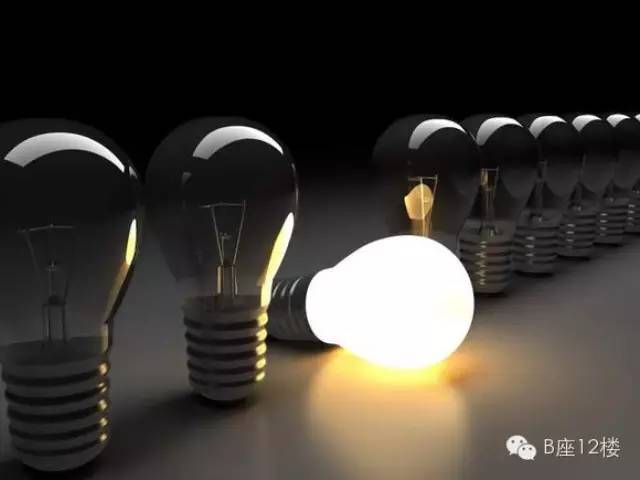 "When we lose the right to be different, we lose the privilege to be free."
People live their lives believing that certain things don't exist because our brains can't possible comprehend that such inconceivable things could happen across our humble reality. However, some things, some people are very different. If society were aware of these people then things would become chaotic. Which is, of course, why the government got involved.
Lewis County Military Base
It has long been aware to the United States government that some mutations can occur in humans. Very serious, very dangerous mutations. The government got curious. Scientists got curious. The media got curious. An accident occurred in a nuclear power plant that was caused by a mutated being and suddenly these mutants became a very serious problem. The government created Lewis County Military Base in New York to hold all mutants for "protection." The government continued to find and kill or capture other mutants hiding amongst society. As these mutations were rare, there were only about a hundred people that they could find. As the years continued, scientist from across the world started paying considerable amounts of money to travel to this base and "run a few tests." As things got out of hand, the 'military base' transformed into a full blown research facility with gruesome experiments hiding behind the barb-wire fence disguise.

This base has the most high tech security in the world, as these are very dangerous mutants. There have only been five escapes since it was built nearly sixty years ago. Specialized cells were made underground for mutants with select abilities. considerable amounts of money has went into this military base. It is expanding as the government is now trying to train these mutants and create an army. But the mutants are starting to grow tiresome, and they want out.

This role-play will start out with the mutants kept in cells within this military base.
Given is a list of different mutations. No two characters can have the same mutations. However, for example, one character could have invisibility as a minor mutation while another has camouflage as a minor mutation. You may choose two or three mutations for your character to have (or think of your own) and the mutations must be approved by myself. Be considerate of the other roleplayers and create a moderately powerful mutant. If your mutant is extremely powerful, your mutant must also have extreme weaknesses. For example, my mutant will have scales that cover her skin that act as a bulletproof armor, but is extremely flammable and may even catch fire or dry out in extremely hot temperatures. She will also have leathery bat like wings, but the wings are large and not scaled, so they are very unprotected and not built for long distance flying, but instead quick short ranges. She will also be able to change her form at will, but she can only transform into people or animals she has looked directly in the eye and mentally 'copied' their form by doing so. Three very nice mutations with some good drawbacks too. Use your imagination.
-Flight - Can come in many forms (Bat wings taken by Haas33
-Invisibility
-psychical appearance mutation (for example, the hands of a grizzly bear, or a tail, or fangs) Claws TAKEN by LonelyGHost
-Telekinesis
-Mind reading/telepathy RESERVED for sleathpanther
-Mind control RESERVED for howler_wolf
-Psychic abilities
-elemental control (choose ONE element)
-Electrical related mutations (can shoot lightning bolts, manipulate electricity, etc.)
-night vision/x-ray vision/thermal vision/lasers shoot out of eyes
-super strength TAKEN by slimmyjimjim
-super speed
-extreme flexibility
-can manipulate time
-can breath underwater/good at swimming
-sonic scream
-cloning
-force fields
-photographic memory
-extreme intelligence RESERVED for Shiki29
-teleportation TAKEN by Mr. Baneling Squishy
-think of your own you genius you.
-Blood Manipulation TAKEN by Chesire_Girl
-ShapeShifting TAKEN by Haas33/Chesire_Girl
-Create Toxins TAKEN by LonelyGhost
-Enhanced cellular regeneration TAKEN by Mr. Baneling Squishy
-Absorb energy RESERVED for Karakol
-ESP related mutations TAKEN by Sigma
-WInd manipulation TAKEN by Shané
One thing about these mutants that identifies them as mutants is their eye color. None have the standard eye color of green, blue, hazel, or brown, and if they do its an exaggerated hue of it, like neon green or bright blue. The most common mutant eye color is actually rainbow (like the image above) which makes them easy to identify.

For now, I want to have a fairly even amount of male and female characters. For that purpose, I will star off with five girls and five guys. I go by a first come first serve basis. I do not take reservations on characters unless you are in the process of making a character right now, and are worried your hard work might go to waste. I do, however , take reservations on mutations, so that other people wishing do join do not not join only to realize their mutation has already been chosen and will be used. I want to prevent confusion.

female 1/TAKEN by Haas33/Age:18
male 1/TAKEN by LonleyGhost_/Age:19
female 2/TAKEN by Shané/Age:18
male 2/OPEN/Age:18-21
female 3/TAKEN by stealthpanther/Age:20
male 3/OPEN/Age:18-21
female 4/TAKEN by Chesire_Girl/Age:14
male 4/TAKEN by Mr. Baneling Squishy/Age:12
female 5/TAKEN by slimmyjimjim/Age:17
male 5/TAKEN by Sigma/Age:15
-Use this character skeleton unless you have a better one.
Code: Select all

[center][size=200][b](name)[/b][/size][/center]

[center][img](picture or gif)[/img][/center]

[center][size=150][b]Nicknames:[/b] (put here)
[b]Age:[/b] (put here)
[b]Gender:[/b] (put here)
[b]Mutation(s):[/b] (put here)[/size][/center]

[center][size=200][b]Appearance[/b][/size][/center]

[center][img](another picture or gif)[/img][/center]

[center][size=150][b]Eye Color(s):[/b] (put here)
[b]Hair Color:[/b] (put here)
[b]Height:[/b] (put here)
[b]Other features:[/b] (scars, tattoos, blemishes, etc.?)
[b]Clothing:[/b] (put here)
[/size][/center]

[center][img](another picture or gif)[/img][/center]

[center][size=200][b]Personality[/b][/size][/center]

[center][img](another picture or gif)[/img][/center]

[center][size=150][b](general personality here)[/b][/size][/center]


[center][size=150][b]Favorite Color:[/b] (put here)
[b]Likes:[/b] (put here, in a list, at least 5)
[b]dislikes:[/b] (put here, in a list, at least 5)
[b]Weakness:[/b] (put here 3 at least)
[b]Fears:[/b] (put here, 3 at least)
[b]History:[/b] (put here. Optional)[/size][/center]

[center][img](another picture or gif)[/img][/center]
-No god-modding don't know what that is? glad you asked. It is doing something or forcing another character to do something that they could have done differently. For example, this is what you post (you are Bob): "Bob didn't like John so he punched him in the face. "you wimp. Run home to your mommy," Bob said. John got up and ran away crying." The character of John didn't have a choice to do something else. This is god-modding
-reservations last 24 hours or, this can be extended if you ask for more time
-I want at least one 7 sentence paragraph per post. I definitely prefer more.
- Unless you have a character sheet that is more detailed, follow my character sheet or I will not accept your character. However, one picture is required (you don't have to fill all the other picture/gif spots) although it is preferred
-This is a mature Role-play. Let me define what I mean. Yes, I allow sex, drugs, violence, etc. But you should also act mature. I don't want to hear you writing a three paragraph description of a sex scene. this is a role-play, not porn... So act mature.
-Roleplay slowing down? Nobody posting? That means you should post. Please don't let this die.
-ideas? pm me. Questions? Concerns? Pm me. But don't Pm me for reservations
-Try to post once a day. If you can't tell me in the OOC
Taking place in...
11 posts here • Page 1 of 1
11 posts here • Page 1 of 1
Arcs are bundles of posts that you can organize on your own. They're useful for telling a story that might span long periods of time or space.
There are no arcs in this roleplay.
There are no quests in this roleplay.
Here's the current leaderboard.
There are no groups in this roleplay!
Welcome home, Promethean. Here, you can manage your universe.
Arcs are bundles of posts from any location, allowing you to easily capture sub-plots which might be spread out across multiple locations.
You can create Quests with various rewards, encouraging your players to engage with specific plot lines.
Settings are the backdrop for the characters in your universe, giving meaning and context to their existence. By creating a number of well-written locations, you can organize your universe into areas and regions.
Navigation
While not required, locations can be organized onto a map. More information soon!
There are no groups in this roleplay!
By creating Collectibles, you can reward your players with unique items that accentuate their character sheets.
Once an Item has been created, it can be spawned in the IC using /spawn Item Name (case-sensitive, as usual) — this can be followed with /take Item Name to retrieve the item into the current character's inventory.
Give your Universe life by adding a Mob, which are auto-replenishing NPCs your players can interact with. Useful for some quick hack-and-slash fun!
Mobs can be automated spawns, like rats and bats, or full-on NPCs complete with conversation menus. Use them to enhance your player experience!
Current Mobs
No mobs have been created yet.
Locations where Mobs and Items might appear.
You can schedule events for your players to create notifications and schedule times for everyone to plan around.
Add and remove other people from your Universe.
The Forge
Use your INK to craft new artifacts in I am Different. Once created, Items cannot be changed, but they can be bought and sold in the marketplace.
Notable Items
No items have been created yet!
The Market
Buy, sell, and even craft your own items in this universe.
Market Data

Market conditions are unknown. Use caution when trading.

Quick Buy (Items Most Recently Listed for Sale)
None
Discussions
Most recent OOC posts in I am Different