---
---
---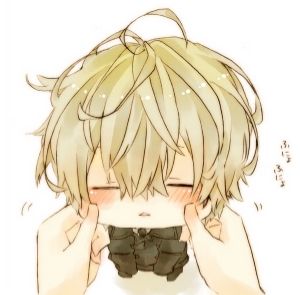 Name|
Asmodae, but prefers to go by whatever his master has named him.
Age|
Ancient.
Gender|
Male.
Role|
Male Demon 4.
Family|
None. Abandoned at a young age, as per custom of his kind.
---
---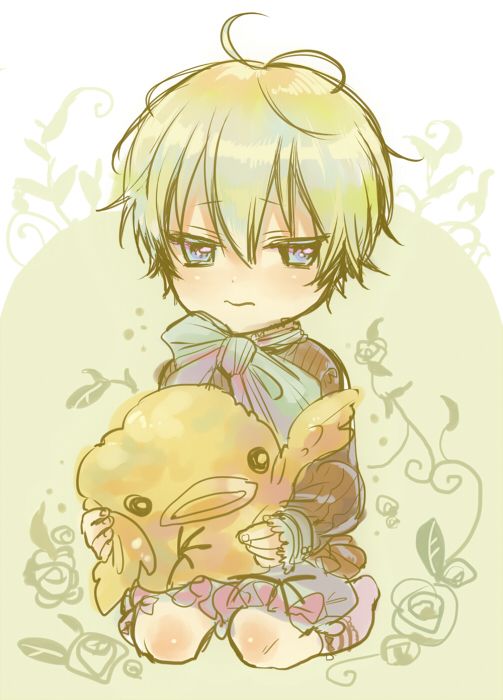 Personality|
Absolutely terrifying. Asmodae is one effed up individual; whether he was born tweaked, or something messed him up in the past is up in the air. In any case, this is one dude you can be sure to avoid.
For starters, Asmodae has a very deceptive outer persona, which is reflected with his human form being that of a small child. He likes to act cute, out of a combination of messing with people and just for the sake of being cute. He'll skip, cuddle, flop around sleepily, hiccup... you name it. Totally adorable. An absolute sweetheart. Hell, he's a demon, but doesn't seem like he could take down a playground bully. Asmodae will even go as far as to run and hide behind his contractor when things start getting dangerous, like he's really just a defenseless little cutie.
Hah
. What a joke.
In reality, you'd better start running, or you might be in the splash-zone when it begins to rain body-parts. Asmodae is a flat out
sicko
. A sadistic menace who revels in slaughter. He's not even ashamed of it! In fact, Asmodae
loves
it when people finally figure out the truth, so he can revert back to acting adorable whilst covered in blood.
"D'aww... you didn't think I'd play nice, did you?"
People's horrified reactions are priceless.
Even if he tried, it would be impossible for Asmodae to be a good person. There's something...
warped
about his personality, on a fundamental level. It might be the influence of his demonic nature, but any case weakness of any kind will drive Asmodae wild. Insane. Full on, shark-attack feeding frenzy. Weak people piss Asmodae off more than anything else in existence. Physical weakness is permissible, but it's the emotional kind that will really set him off. That's why humans are so loathsome, you don't see demons sobbing about stupid things like a confiscated cellphone or dead parents. Angst, unnecessary drama, anything stupid and self-centered. They may be forgiven if the sudden sadness is purely for the sake of another individual, however, and might even earn some grudging respect points. Asmodae has never been one to underestimate the importance of human kindness.
Possibly in correlation with his hatred for weakness, Asmodae has a habit of breaking things. Though, in all honesty, it's less of a "habit" and more of a "unstoppable urge". Even if it was someone he genuinely liked and cared for, if they showed enough weakness Asmodae would literally
have
to attempt to mentally crush them. To pieces.
Alternatively, if someone manages to withstand the trauma of being near Asmodae for extended periods of time, something interesting has the potential to occur. Instead of cracking under the pressure, if they turn the tables and use the experience to strengthen themselves Asmodae will be
very
impressed.
Sexuality|
Gray-asexual, though he tries to keep that fact hidden.
Likes|Dislikes|Equipment and Abilities|
Demonic Seal
Biographic History|
---
---
Hair Color|Eye Color|Weight|Height|Brief Appearance Description|