---
---
---
---
Name:
Marchosias Sebastien Camille

Age:
16

Gender:
Male

Role:
Extra Character

Family:
Unknown
---
---
---
---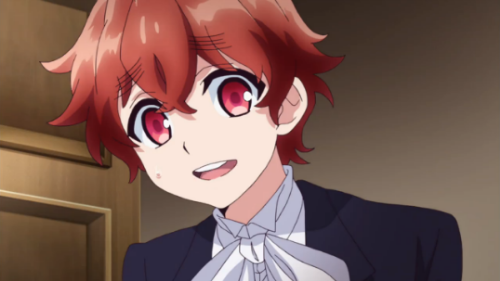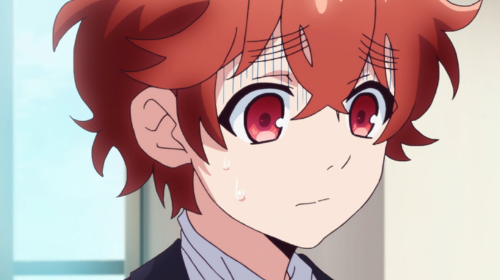 Personality:
You know the sort of character that is always there on the sidelines, usually there for the soul reason of messing up for comic relief? Well, Marcho is somewhat like that. Taking the sidekick role, he is never found too far away from Domicel, unless he was asked to. He is an airhead and clumsy, though still tries his hardest to meet Domicel's expectations- even if he most of the time fails. Some would argue this is because Marcho is afraid of being left alone and Domicel is one of the few to have ever truly acknowledged him. The true reason as to why Marcho sticks to Domicel is however unknown. Other than this, he could be described as hyperactive, clueless and helpful. He usually helps out whenever he can and you will rarely every see him without a smile on his lips. This, however, also makes him gullible and rather easy to trick. Marcho is somewhat of a scaredy-cat, though not often regarding the typical things which would usually scare a person. He may sometimes also seem somewhat clingy, this probably also being due to the fact that he is afraid of being left alone. Despite his innocent nature, Marcho does have his moments when he turns serious... and he is exceedingly loyal towards Domicel.

Sexuality:
Pansexual
Likes:Dislikes:Equipment and Abilities:
Olivie
- He constantly carries it around, although it is unknown if the so called 'grimoire' actually does anything.
His Good Luck Carm
- Although it is red. Another thing he constantly carries with him.
Other than that, Marchosias appears to be completely normal human, without any special abilities whatsoever. Well, perhaps I wouldn't call him completely
normal
, but I think you know what I mean.
Biographic History:
Will be updated later.
---
---
---
---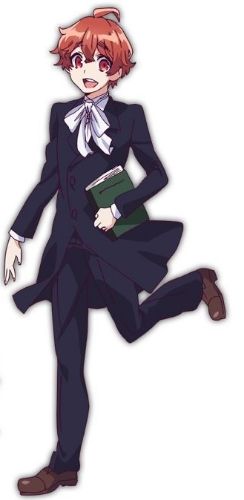 Hair Color:
Red
Eye Color:
Red

Weight:
43 kg
Hight:
159 cm
Brief Appearance Description:
Marcho is stands rather short, being only about 159 cm tall. Accompanied by his scrawny figure, he looks typically weak. Although he isn't actually as frail as he appears, he isn't particularly physically strong either, however. His complexion is rather pale, but he does have a slight tan to it, which become particularly noticeable in the summers. What is most worth mentioning regarding Marcho's appearance, however, is his fiery red hair and matching eyes. They are what make him stand out, which isn't really always for the best. He has a slight overbite, but it often goes unnoticed and he doesn't seem to care much about it either. Usually, he wears slightly neater, dark clothing with a white shirt beneath it.