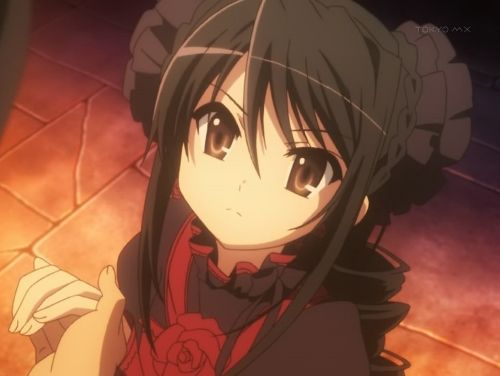 ---
---
---
---
Name:
Kurosawa Rin

Age:
14
Gender:
Female

Role:
human female 1

Family:
Kurosawa Saki (mother, dead), Kurosawa Akira (Father, dead)
---
---
---
---
Personality:
Rin is a rather energic character, unable to sit still for longer periods of time and always doing something. May it be walking around while reading, practicing karate, sneaking sweets from the kitchen or rushing through the school corridors when she's late for class. She can act rather childish, even for her age, and often uses her young appearence as advantage to get away with it. She is easily embaressed or angered, often resulting some sort of agressive commet or action on her part. This is for the reason (amongst others), that she doesn't quite know how to properly show affection. Therefor she may even seem slightly more extreme towards those she actually likes. She automatically keeps people at a distance, without really knowing it or being able to do anything about it. This does not mean she doesn't have moments when she warms up and shows a softer side of herself. Rin is very determined, sometimes even to the point of being stuborn, which has both it's good and bad sides. She also has a terrible sweet tooth.

Sexuality:
Unknown, she has not yet experienced love.
Likes:
Sweets, wepons, night, cute things, literature, the sun, being outeside, clasic music
Dislikes: The people who killed her family, buggs, god, religion.
Equipment and Abilities:
Her adorable charm.
Biographic History:
For the most part, Rin's past is nothing out of the ordinary. She grew up as an only child in a wealthy family, without having anything to worry about whatsoever. Like everyone, she had her ups and downs, her good and her bad periods. To put it simply, she lived a normal life. That was up until now, when everything in her life shattered and drove her into the pit of dispair. Desperate for a way out of her suffering, will she accept the offer of the demon? Or will she let herself drown in the sorrows of her loss?
(More details will be revealed in the RP)
---
---
---
---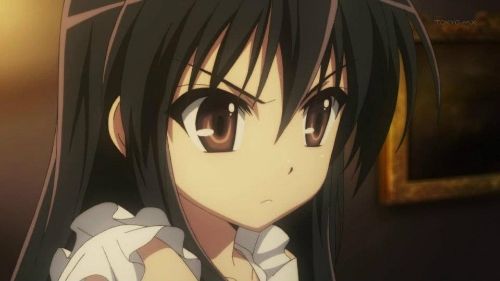 Hair Color:
Black
Eye Color:
Brown
Weight:
29 kg

Height:
141 cm

Brief Appearance Description: