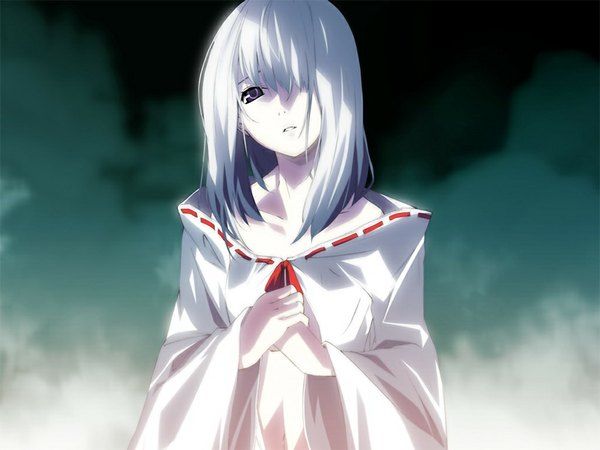 ---
---
---
---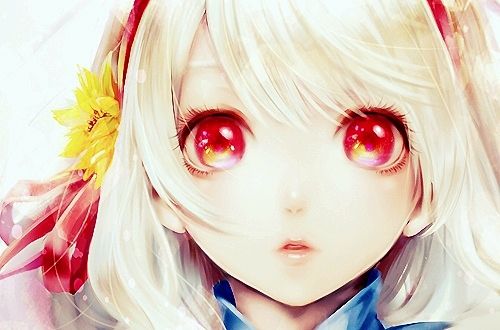 Name:
Her true name is
Shiranui
. When forming a contract with a human she takes whatever name the human decides to give her, thus refraining from revealing her true name.
Age:
Unknown
Gender:
Female
Role:
Female Demon 1
Family:
Unknown
---
---
---
---
Personality:
Shira is a silent character, never speaking much unless she has to and melts in with the background remarkably well. She will often seem calm and calculated, displaying no emotions for the most part whatsoever and simply always follows her masters orders. Despite being a demon, she does appear to have some sort of loyalty to each of her masters- sometimes to the extent that it seems painfully so. Yet each time when she has later claimed their souls, she has seemed to feel nothing about it. She also isn't entirely emotionless. Shiranui does have a softer side, or at least appears to have one which only shows itself once in a while- seldom, and generally when she is allowed with someone, her master, per say.

Sexuality:
Pansexual, though she has never shown any signs of being capable of loving.

Likes:
Unknown

Dislikes:
Unknown

Equipment and Abilities:
Her Demonic Seal
She has the ability to turn into a
white fox
.
Her sword
.

Biographic History:
Unknown
---
---
---
---
Hair Color: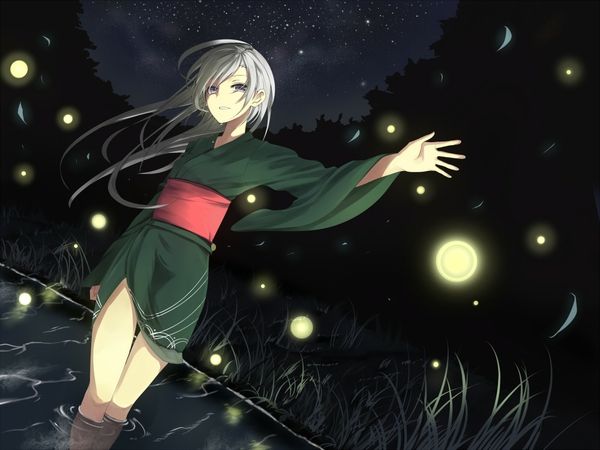 White
Eye Color:
Blue

Weight:
43 kg
Hight:
161 cm
Brief Appearence Description:
Shiranui is slightly below average in hight and of a very slim but agile body built. Her complexion is fair and her eyes a gentle, slightly darker blue color. She has thick but silky whiter hair which reaches down to slightly below her shoulders, though so sometimes it may appear to be slightly longer. Her features are gentle, making her appear rather young, though her eyes are cold as ice. She bears her demonic seal on the back of her left hand- also the hand she uses in combat. Sometimes her eyes turn red, and four smaller horns appear on her forehead.