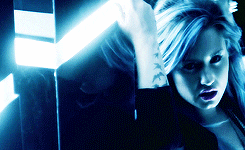 Nova Everett || 25 || Musician || Demi Lovato || Taken by Sunshine and Whiskey



Name || Age || Criminal || Jamie Dornan || Taken by Mockingjaay



When a musician takes a break from her music career, she is in need of a new body guard when her's suddenly goes missing. In order for her to continue on with her break and vacation from a two year long tour she begins to interview a few men in order to find the one she is looking for to take over her old body guard's spot. But unbeknownst to her, the man she chose is the one who is behind her most recent body guard's disappearance.

The male she welcomed into her life and her home is a murderer who stole someone else's identity, the identity of someone who he murdered in order to take on this new job. Ever since the male saw her first performance he has been obsessed with her, so much that he desperately wanted to get to know her, to get into her life. Desperate enough to murder her old body guard in hopes that he would be able to take over the spot.

All he wanted was to be friends with the popular musician, maybe even become her significant other. But what happens when the two of them fall in love with each other and the musician finds out who he is? Will she push aside the fact that she had fallen in love with a wanted criminal, the man who murdered her body guard, someone who was very close to her in her life? Or will she turn him in, push him out of her life and try to move on?

---
Taking place in...
There are no characters in this universe yet!
1 posts here • Page 1 of 1
Dialogue Color:

Light Sea Green

|| Location: Home

---

Nova sat at her home, interviewing man after man looking for someone good enough to replace the spot of her bodyguard. Her most recent bodyguard was noted missing just a couple months ago. It's been very hard on her, so hard that she ended up having to take a break from her tour and postpone the rest of her concerts until she finds this new bodyguard and gets her life back on track.

Nova leaned back in her chair with her legs crossed, waiting on the next man she needed to interview. As she sat there she called out his name loud enough for him to her her from the room just by the living room where she was sitting. "Richard Stevens," she stated before going silent, waiting on him to step into the room and have a seat on the couch across from her.

As she sat there in these few moments of silence, her whole world once again began to crash around her as she thought about all of the people she lost throughout her life. She lost her entire family and now found herself all alone and having to deal with her career and finding herself a new bodyguard on her own because her manager had too much going on. If it weren't for the police her manager was able to get to have with Nova during these interviews, Nova would find herself completely alone until her manager was able to go through all of these interviews himself. It's been rough, but it's well worth it.
---
1 posts here • Page 1 of 1
Arcs are bundles of posts that you can organize on your own. They're useful for telling a story that might span long periods of time or space.
There are no arcs in this roleplay.
There are no quests in this roleplay.
Here's the current leaderboard.
There are no groups in this roleplay!
Welcome home, Promethean. Here, you can manage your universe.
Arcs are bundles of posts from any location, allowing you to easily capture sub-plots which might be spread out across multiple locations.
You can create Quests with various rewards, encouraging your players to engage with specific plot lines.
Settings are the backdrop for the characters in your universe, giving meaning and context to their existence. By creating a number of well-written locations, you can organize your universe into areas and regions.
Navigation
While not required, locations can be organized onto a map. More information soon!
There are no groups in this roleplay!
There are no characters in this universe yet!
By creating Collectibles, you can reward your players with unique items that accentuate their character sheets.
Once an Item has been created, it can be spawned in the IC using /spawn Item Name (case-sensitive, as usual) — this can be followed with /take Item Name to retrieve the item into the current character's inventory.
Give your Universe life by adding a Mob, which are auto-replenishing NPCs your players can interact with. Useful for some quick hack-and-slash fun!
Mobs can be automated spawns, like rats and bats, or full-on NPCs complete with conversation menus. Use them to enhance your player experience!
Current Mobs
No mobs have been created yet.
Locations where Mobs and Items might appear.
You can schedule events for your players to create notifications and schedule times for everyone to plan around.
Add and remove other people from your Universe.
Orphanage
By marking a character as abandoned, you can offer them to your players as pre-made character sheets.
WIP
The Forge
Use your INK to craft new artifacts in I is for Identity. Once created, Items cannot be changed, but they can be bought and sold in the marketplace.
Notable Items
No items have been created yet!
The Market
Buy, sell, and even craft your own items in this universe.
Market Data

Market conditions are unknown. Use caution when trading.

Quick Buy (Items Most Recently Listed for Sale)
There are no characters in this universe yet!
None
Discussions
Topics

Replies
Views

Last post
Most recent OOC posts in I is for Identity
I'm not fussed about CS in 1X1 roleplays, so it's whatever you'd rather :)
Yes, Jamie is fine. And a CS isn't mandatory but if you would like to fill one out to gather your thoughts feel free to.
'eeeek' as in holycrapi'mobsessedtoo :'D
Okies!
Is this okay...?

also, would you like CS?
New FC:
Jamie Dornan
Of course, I don't mind a change. Also, when you say eek, does that mean you like her or you don't? Cause if not I could change mine as well if needed.
EEEEK DEMI!

I would love a chance to play this role, if you don't mind me changing the FC :3
This is the auto-generated OOC topic for the roleplay "
I is for Identity
"
You may edit this first post as you see fit.