---
---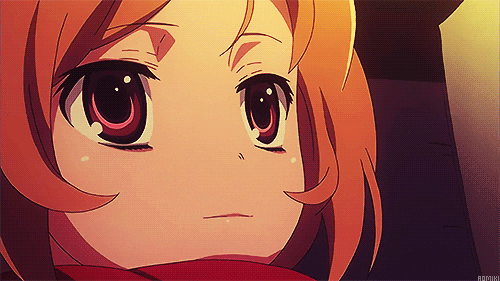 Full name


Mai Freesia Yimu


Nicknames


Tinie||Sia-chan||Mi


Gender:


Female


Birthday


Sept. 18th 1998


Age:


16


Zodiac Sign


Virgo


Sexuality:


Heterosexual

---
[img]https://33.media.tumblr.com/17badf2ee9c75884556e63a85c411fdd/tumblr_my5y26LA2c1szqnuho5_500.gif
---



Description:


Mai is a pretty tiny girl. She only stands a 5'1. Which is pretty short when you think about it. With her height she had long blonde hair that goes just a bit past her waist. It tends to get frizzy and is really wavy. She wears it down majority of the time. The length can easily hide her face and that's how she likes it. She has more of a pale and creamy looking skin. Her eyes mostly contrasts with that. Mail has bright hazel eyes. They reflect on how she is feeling. When she is sad they tend to look more green when she is happy its a light and bright brown. Out of everything she really loves the way her eyes look. She thinks its the prettiest thing about her. Her body is tiny and petite. She has both small hands and feet along with her size. She doesn't exercise much but does have a strong hit when is going to hit someone. Their are all of aspects to her most people don't know. She had two piercing in her ear. Her hair hides both of them so no one can see them at all. She has a turtle earring in the top piercing and then the lower one is a diamond star. When people see it its really shiny and she loves it. Mail also has a birthmark on her left hand that resembles a tiny little swords. She hates the birthmark and tries her best to cover it up so no one can see. Its a nuisance in her eyes. When people see it they make comments she doesn't want to hear at all. She also paints her nails. Its one of the things she really loves to do. She always paints is a navy blue color. She loves the way it looks and it's one of her favorite colors. Then it also matches her m. When she isn't wearing her school uniform normally he's wearing a dress or a romper. But during the winter months pants and a hoodie. She doesn't care all that much about the way she looks.
---
---



Personality:


Mai isn't a very complicated person when you really think about it. The main factor is that she refuses to tell anyone about herself. She'll give people short descriptions about herself that is only about a sentence or two long. She isn't a very social person at all in fact most people think she is socially awkward. But she isn't at all. She is just really quiet and shy even if she doesn't show it. She doesn't really like to show her weaknesses to others. That's the main reason she chooses not to socialize with others. She gets easily embarrassed and she hates that about herself. For the most past she is a quiet person who doesn't talk to many people. But she will make small or rather honest remarks on things she hears or sees. Some people also find her rude at times. Because she will comment on things when she isn't involved. If its in my hearing range why not comment? She has a rather blunt type of personality at times that not everyone appreciates. But that's her being honest with you and she doesn't mean it in a bad way at all. She doesn't purposefully try and make rude comments to hurt others. That's the one thing she would hate to do to someone. Its just and isn't called for unless they've done something to you. But her outer shell is blunt and socially awkward to others that aren't close to her or just chose not to even try and get to know her.
But there is a slightly different thing you'll notice when you come to know her on a deeper level. The first thing you'll notice is that even when you're close to her she still has this distant and face to herself. Like to everyone else she doesn't like to get too close to those she is really close with. Even though she may seem distant she will talk to you more than she had before. She loves to tall but always holds back what she wants to say. She is always scared of hurting others or herself when she says things. Mai already knows how people are. You say one thing and they hate you. She doesn't socialize much for a reason and that's the reason altogether. So when you do get a bit closer to her you'll see how caring and sweet she is towards things. She doesn't really like to arm others and its one of the things she absolutely hate. People are always hurting each other. Why what's the point? She doesn't ever really see reasoning in it! It seems plain right dumb in her opinion for that. She chooses to be kind to the ones that are closer to her. Its easier for her that way. She hides herself in the friends to chooses to be with. But even with close friends she refuses too he too close to them. She thinks ahead and cautiously at any potential harm people can cause her. Mai over thinks everything to the max. She doesn't like leaving anything out of her thinking box. She doesn't want herself to be hurt and has a close minded person. She never really thought about how others can feel about things, making her ignorant. She has yet to find someone to throw in her face that she isn't the only one hurt these days. Her eyes are still closed a way. She hasn't seen what other people are feeling or the way the act. Mai doesn't know... Do I want to?

---
---
Likes:
Reading
Being Alone
Smiles
Rain
Snow
Laughter
Apples
Painting
Clay
Nature
Running
Horror Movies
Sleeping
Food in General
Beaches
Hiking
Winter
Darkness
Cats
Dislikes:
Loud Noises
Pesky People
Annoying People
Talking about Herself
Being Crowded with People
Being Stared At
Asking for Help
Being Picked On
Presenting
School Field trips
Dances
Hugging


---




---
Fears
Agliophobia- Fear of pain, emotionally and physically
Aphenphosmphobia- Fear of being touched.
Autophobia- Fear of being alone or of oneself.
Bogyphobia- Fear of bogeys or the bogeyman.
Weaknesses
Cats, Animals
Pochi
New Books
Emotionless Face
Hobbies
Archery
Pottery
Volunteering
Crochet
---
---
Background
---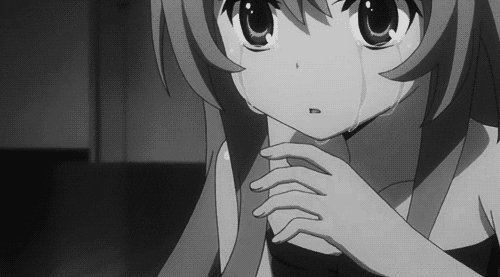 ---



Secrets:


You don't need to know...You don't want to know either...


Face Claim


Taiga Aisaka


Hex Color


541A8B