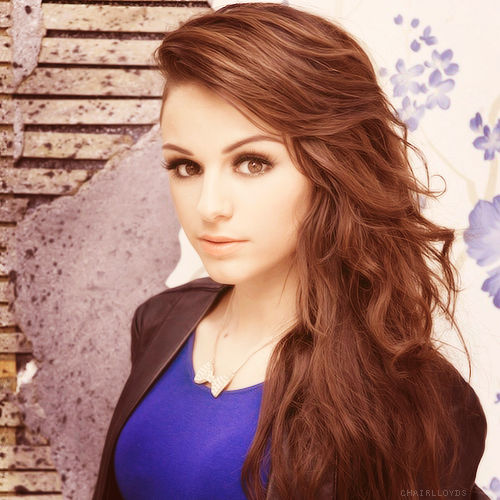 Full Name: Adrianna Nicole Bianchi
Nickname: Audrey
Age: Eighteen years of age.
Appearence: Audrey is a petite being, standing at about 5 feet and 3 inches from the ground. She barely weighs anything more than 110 pounds, but that's just the way her body is made. Her skin is naturally tan, a nice even tone all over, but even she has tan lines from hours of non-stop bikini wearing. Her hair is natrually brown and curly, flowing around her waist in a carefree fashion. As for her eyes, they are brown and usually lined by plenty of eyeliner, as well as mascara and eyeshadows of various colors. She adores lipstick, especially bright pinks or soft skin tones to bring out her pretty smile. As for piercings, she has two in each ear, as well as her belly button pierced, preferring to wear her anchor ring. She currently has no tattoos, and has no need for such nonsense, at least according to her. Her sense of fashion is extremely varied, she can go from wearing vintage outfits to cute dresses and skirts.
Personality: What people need to understand about Audrey is that even though she might look like a bit of a b*tch on the outside, in all reality, she is the total opposite. This loud and crazy out-spoken girl is known for her weird sense of humor and her party spirit, and nothing short of exciting. She is constantly looking for ways of making people laugh, and making sure that everyone has a good time. Although some might see this as annoying, quite frankly, she doesn't care. Some might even consider her a total nerd, at least after she shows them her prized collection of stamps. Being totally over-protective of her friends, Audrey won't put up with anyone talking shit about the people she cares about the most. She speaks the truth, and nothing but the truth.
Likes:
+Parties
+Swimming
+Horror movies
+Red Fanta
+Makeup
+Sunsets on the beach
Dislikes:
-Grape Candy
-Homophobes
-Root Beer
-Airplanes
-World Maps
-Unrealistic Love Stories