x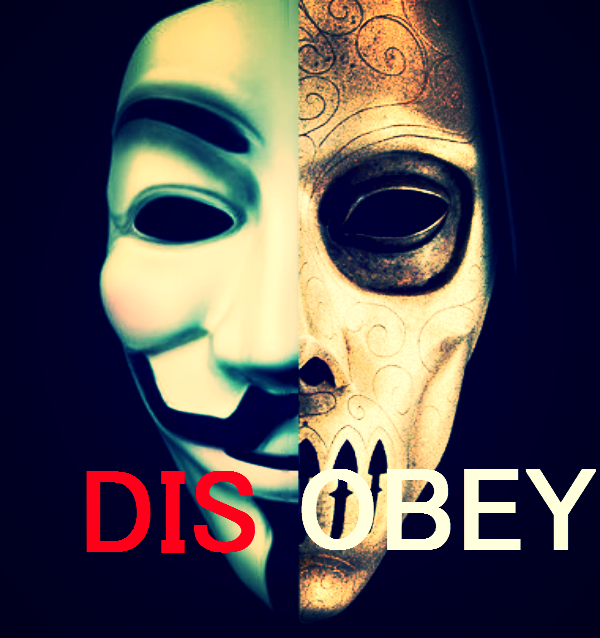 ⌈
A Harry Potter Next Generation Roleplay
⌋
It seems like every week now reports of a brutally murdered muggleborn or their muggle family appears in The Daily Prophet. Each murder is blood and gore, and above each murder is the Dark Mark. Making it clear that whomever is carrying out these murders is a supporter of the late Lord Voldemort.

Inferi attacks and Dementor sightings are on the rise. And the most disturbing thing about the Inferi attacks is, the Inferi seem fresh, newly made. Innocent and ignorant muggles are getting ripped limb from limb, the attacks so frequent that the Ministry has been having trouble keeping muggles in the dark. Good samaritan witches and wizards do their best to help out their muggle neighbors but their news channels ring with rumors of "zombies", as they call them.

The Daily Prophet insists that this is all a Deatheater uprising, come to finish off the Dark Lord's work. The Ministry is taking it seriously this time, and tightening their reigns on the wizard public. "The Ministry will protect you. Obey the Ministry. Have faith in the Ministry. Let the Ministry guide you, and all will be well." It started with a curfew, no witch or wizard out past nine o'clock, and has evolved into restrictions on magic spells, potions, and new oppressive laws requiring all werewolves and muggleborns to wear a certain patch on their sleeve to identify them. All in the name of keeping everyone safe.

The Ministry has seen fit to deploy 'Regulators' in the streets and at Hogwarts School of Witchcraft and Wizardry in order to be certain that citizens are complying with the new laws. These Regulators are masked individuals that intimidate the public and aren't afraid to be rough. Are these Regulators really here to protect them? There are some who would rather put their full trust in the Ministry than allow a Deatheater uprising, and some who think the whole ordeal smells of dragon dung. One masked anonymous student in particular seems to think these Regulators need to be knocked down a few notches.
Character application is a bit different than you're used to on rpgateway. The biggest difference is that the characters are already made for you, you just have to apply for them by writing out a third person IC sample for the character you wish to play, along with adding a few details and answering a few questions. The application is below in code and will be submitted in the character submission section of this roleplay, like you would submit a character application in any other rp. The available characters are listed below, just click on their gif and it will take you to a bio of that character. These bios are not hosted on this particular site but that's because this rp was originally not going to be on this site. From here on in however the rp will be entirely hosted on this site, so you don't have to worry about figuring the other site out. I am attached to these faces for these characters for various reasons, but if you make a good alternative then we can negotiate. These character's face are those of actors because they need to have gifs of them, which are going to decorate your application and later if you are accepted the will decorate your posts. If you do not know where to go to find gifs of your character do not worry, I do know. Just come ask me! I'll be more than happy to help. Posting will be done on a separate thread instead of in the tab, I find the tab posting system a tad too small and annoying.

Anywho, all available playable characters are listed below, if the character's picture is not listed below that means they have been taken. If their picture is there then that means that they are up for grabs. You are welcome to more than one character, though I ask that you don't apply for two girls, since they are obviously going to go fast. To be fair please apply for a boy as your second character. You are more than welcome to take multiple boys though! Hopefully we can see this space empty and have all of the characters taken some time soon! Happy hunting~
Code: Select all

[center][url=link to your character's bio goes here][img]gif of character, can be same as in bio or one of your choosing[/img][/url]
[img]character's name banner, which is located in the bio but put it here too[/img]
[size=150][color=]⌈[/color][color=#BFBFBF]Quote from character, can be same from bio or one of your choosing[/color][color=]⌋[/color][/size][/center]

[size=120][color=]Y O U[/color][/size]

[b]Name/Alias:[/b]
[b]Age:[/b]
[b]Timezone:[/b]
[b]Activity Level:[/b] [ A number out of 10 will work, but words are better. ]
[b]Questions/Comments/Concerns:[/b] [ Do you have anything you need to inform us of? Please also do make sure you've read the rules. ]
[b]Character Desired:[/b] [tip: knowing a lot of details and quirks about your character will make us like them, it's with detail that we see well developed characters and individuals, it's up to you to give them life]
[b]Why are you applying for this role?:[/b] [try to say more than just "I love this character!!"]
[b]Biography Adjustments?:[/b] [ anything you want to change about the desired character?]

[size=120][color=]C H A R A C T E R[/color][/size]
[b]Wand:[/b]
[b]Strengths:[/b] [ At least three; can be magic related, or any type of strength in general ]
[b]Weaknesses:[/b] [ At least three; can be magic related, or any type of weakness in general ]
[b]Pets:[/b] [ Does your character have a pet? ]
[b]Extracurriculars:[/b] [ Some character have extracurricular activities in their bios, but here's where you let us know if you want to add to what may have been provided]
[b]Potential Patronus:[/b][as of now it is likely that your student character can not produce a patronus, but if they could what form would it take? Some Professors might not be able to produce a patronus due to certain temperaments.]
[b]Boggart:[/b]
[b]Favorite Class:[/b] [n/a for professors]
[b]Class they do best in:[/b][n/a for professors]
[b]What's in your character's book bag:[/b] [ You can either list, or go into detail about this— it's up to you! But let us know what kinds of things your character has in their bag during school. We consider this question to be the most important one, show us you really have your character thought out and it reflects in their book bag. n/a for professors]
[b]What is your character's classroom like:[/b] [ this is like the bookbag question for the student applicants. Take us to your professor's classroom, make us feel their teaching style and atmosphere]
[b]What is your character's opinion of the Ministry:[/b][please be aware that at the beginning they will not suspect any fowl play from the ministry]

[b]sample:[/b] [this is your time to impress us with your writing skill! Has to be IC.]
P R O F F E S S O R S
S T U D E N T S
[/left]
x
A C T I V I T Y
Communication is key, tell us if you will be inactive for a certain amount of time so that you don't end up booted from the rp. A week without activity is grounds for dismissal if you do not notify the admin of your absence. Players are expected to be inclusive of people in this rp, no ignoring anyone is permitted. If you feel as though you are being ignored please notify the admin and I will force a niche or event to help your character along. As I said before communication is key, we are straight forward and frank people and if you approach us bluntly it will be much appreciated. If you play passive aggressive games you point will likely not get across and it will create a sour atmosphere of annoyance. You can come to me for anything, be that an idea or concern. I especially love to hear ideas, the more the better. Because although I have much planned these plans can most likely be made better with something we hadn't thought of but you did. Things can be discussed wither in the ooc thread or via messages.
D R A M A
We won't try to pretend like ooc drama doesn't happen and won't have a chance to occur, but when it does we will confront it and fix the issue. And after the issue is fixed we will move on. Drama IC on the other hand is more than welcome. Please keep in mind that just because your character is being hated by someone does not mean that the rper has any malice towards you. Friction between characters is interesting, and we all want this rp to be interesting.
S P E C I A L rule
You are not allowed to refer to Julio Ricardo Montoya de la Rosa Ramirez as anything other than Julio Ricardo Montoya de la Rosa Ramirez. No abbreviating his name. Put 'Disobey' in the appropriate place of your application.
P O S T I N G
I am not so concerned with length as I am quality, but there does need to be some measure of length in order for there to be quality, understand? This is a literate rp and I will expect you to check for spelling mistakes and do your best with your writing. If you are not at a level where your writing has grown to have a voice and style that your can portray for a character then maybe this rp isn't for you. Each of your posts must have a header that includes the name[s] of the character[s] involved in the post, the date, and a title.
EX: Shenanigans / James + Tedd / October 31st
Format this header however you so wish just make sure the information is there. Along with the information I will ask that you put in a gif, it doesn't have to be a big one, of your character in the post. If you find these instructions confusing do not worry I will show you examples.
Taking place in...
There are no characters in this universe yet!
0 posts here • Page 1 of 1
0 posts here • Page 1 of 1
Arcs are bundles of posts that you can organize on your own. They're useful for telling a story that might span long periods of time or space.
There are no arcs in this roleplay.
There are no quests in this roleplay.
Here's the current leaderboard.
There are no groups in this roleplay!
Welcome home, Promethean. Here, you can manage your universe.
Arcs are bundles of posts from any location, allowing you to easily capture sub-plots which might be spread out across multiple locations.
You can create Quests with various rewards, encouraging your players to engage with specific plot lines.
Settings are the backdrop for the characters in your universe, giving meaning and context to their existence. By creating a number of well-written locations, you can organize your universe into areas and regions.
Navigation
While not required, locations can be organized onto a map. More information soon!
There are no groups in this roleplay!
There are no characters in this universe yet!
By creating Collectibles, you can reward your players with unique items that accentuate their character sheets.
Once an Item has been created, it can be spawned in the IC using /spawn Item Name (case-sensitive, as usual) — this can be followed with /take Item Name to retrieve the item into the current character's inventory.
Give your Universe life by adding a Mob, which are auto-replenishing NPCs your players can interact with. Useful for some quick hack-and-slash fun!
Mobs can be automated spawns, like rats and bats, or full-on NPCs complete with conversation menus. Use them to enhance your player experience!
Current Mobs
No mobs have been created yet.
Locations where Mobs and Items might appear.
You can schedule events for your players to create notifications and schedule times for everyone to plan around.
Add and remove other people from your Universe.
The Forge
Use your INK to craft new artifacts in Ideas Are Curse Proof. Once created, Items cannot be changed, but they can be bought and sold in the marketplace.
Notable Items
No items have been created yet!
The Market
Buy, sell, and even craft your own items in this universe.
Market Data

Market conditions are unknown. Use caution when trading.

Quick Buy (Items Most Recently Listed for Sale)
There are no characters in this universe yet!
None
Discussions
Most recent OOC posts in Ideas Are Curse Proof