Plot

Based on the movie 500 Days of Summer
On January 8, Tom Hansen (Joseph Gordon Levitt) meets Summer Finn (Zooey Deschanel), the new assistant to his boss. Tom trained as an architect but works as a writer at a greeting card company in Los Angeles. Following a karaoke night, Tom's friend and co-worker McKenzie (Geoffrey Arend) reveals that Tom is attracted to Summer. During the next few months Summer and Tom grow closer, despite Summer's telling Tom that she does not believe in true love, and does not want a boyfriend.
Tom shows Summer his favorite spot in the city, which overlooks a number of buildings he likes, although the view is spoiled by parking lots. After several months of dating, Tom gets into a fight with a man who flirts with Summer, and they have their first argument. On day 290, Summer and Tom end their relationship after they see The Graduate, a film which Tom thinks shows true love. Tom does not take the breakup well, and Tom's friends call his younger sister, Rachel, to calm him down.
Summer quits her job at the greeting card company. Tom's boss moves him to the consolations department, as his depression is not suitable for happier events. Months later, as Summer and Tom attend the wedding of a co-worker, they dance at the wedding and Summer catches the bouquet. They sit next to each other on the trip home, and Summer invites Tom to a party at her apartment. He attends the party, but leaves when he sees that Summer is wearing an engagement ring. Tom enters a deep depression, only leaving his apartment for alcohol and junk food. After a few days, he returns to work with a hangover and after an emotional outburst, quits his job. He decides to rededicate himself to architecture, makes a list of firms, and begins to attend interviews.
On day 488, Summer sees Tom at his favorite spot in the city, and they talk. Tom states his lack of understanding towards her actions. Summer explains that he was right about the existence of true love and that she discovered in someone else all the feelings she had never been sure about with Tom. Summer holds Tom's hand. She says she is glad to see Tom is doing well. As she leaves Tom tells her he really hopes she is happy.
Twelve days later, on Wednesday, May 23, he attends a job interview and meets a girl who is also applying for the same job. They talk, and Tom learns she shares his favorite spot and dislike for the parking lots. Before entering the interview, he makes a date to have coffee with her afterwards. He asks her name, and she replies "Autumn".
Main Characters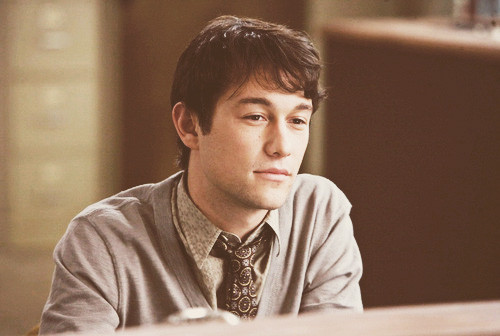 FC: Joseph Gordon-Levitt l Name: Tom l Reserved by VengefulCanary l
FC:Zooey Deschanel l Name: Summer l Open l
Cast
Joseph Gordon-Levitt as Tom Hansen, a trained architect who works as a writer at a greeting card company.
Taken By VengefulCanary
Zooey Deschanel as Summer Finn, assistant to Tom's boss and romantic interest of Tom.
Chloë Grace Moretz as Rachel Hansen, Tom's younger sister. She supports Tom during hard times.
Geoffrey Arend as McKenzie, Tom's co-worker at the greeting card company.
Matthew Gray Gubler as Paul, one of Tom's friends.
Clark Gregg as Vance, Tom's boss.
Rachel Boston as Alison, Tom's blind date.
Minka Kelly as Autumn
Taken by Lost Soul

Maile Flanagan as Rhoda
Patricia Belcher as Millie
Richard McGonagle as Narrator
Olivia Bagg as Young Summer
~No Godmoding~

~Reservations Last 2 weeks max, pm if you have any problems or time problems ~

~Be active~

~Interact with all characters~
Taking place in...
0 posts here • Page 1 of 1
0 posts here • Page 1 of 1
Arcs are bundles of posts that you can organize on your own. They're useful for telling a story that might span long periods of time or space.
There are no arcs in this roleplay.
There are no quests in this roleplay.
Here's the current leaderboard.
There are no groups in this roleplay!
Welcome home, Promethean. Here, you can manage your universe.
Arcs are bundles of posts from any location, allowing you to easily capture sub-plots which might be spread out across multiple locations.
You can create Quests with various rewards, encouraging your players to engage with specific plot lines.
Settings are the backdrop for the characters in your universe, giving meaning and context to their existence. By creating a number of well-written locations, you can organize your universe into areas and regions.
Navigation
While not required, locations can be organized onto a map. More information soon!
There are no groups in this roleplay!
By creating Collectibles, you can reward your players with unique items that accentuate their character sheets.
Once an Item has been created, it can be spawned in the IC using /spawn Item Name (case-sensitive, as usual) — this can be followed with /take Item Name to retrieve the item into the current character's inventory.
Give your Universe life by adding a Mob, which are auto-replenishing NPCs your players can interact with. Useful for some quick hack-and-slash fun!
Mobs can be automated spawns, like rats and bats, or full-on NPCs complete with conversation menus. Use them to enhance your player experience!
Current Mobs
No mobs have been created yet.
Locations where Mobs and Items might appear.
You can schedule events for your players to create notifications and schedule times for everyone to plan around.
Add and remove other people from your Universe.
The Forge
Use your INK to craft new artifacts in If You Hold My Hand, I Will Hold It Forever. Once created, Items cannot be changed, but they can be bought and sold in the marketplace.
Notable Items
No items have been created yet!
The Market
Buy, sell, and even craft your own items in this universe.
Market Data

Market conditions are unknown. Use caution when trading.

Quick Buy (Items Most Recently Listed for Sale)
None
Discussions
Topics

Replies
Views

Last post
Most recent OOC posts in If You Hold My Hand, I Will Hold It Forever
sure no problem @Lost Soul
No problem I understand and thanks for the approval.
Oh sure you may make a character sheet for Autumn, sorry for the late response.
Was wondering if I could make a character sheet for Autumn. I'll get started on it here soon should have it up within the next couple of hours.