I'll Miss You.


Four friends that have been stuck at the hips since their first day at primary school are on their first friends only holiday. 2 Girls and 2 Boys who have stuck by each other since their very first hour together are about live a bit. With cars hired and hotels book all that's left is for them to fly. Fly all the way to the magical party island of Mizambi. (P.S made up place<<)

Mizambi is a beautiful south African island which is almost entirely occupied by young teenagers who couldn't afford Hollywood. Despite having it's many modern luxuries it isn't quiet your American Dream,

The friends will be spending their six week vacation at Zambi Falls and ironically sheltered at the Zambi Falls Beach House. The house looks like this;



Now let me introduce some people before I explain the plot....

THE GIRLS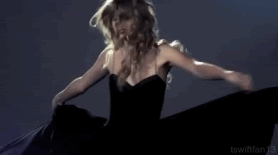 Rose (taken by Thundera) an eighteen year old stunner who likes it all to be calm and peaceful with a daring wild side has a thing for sexy misbehaved bad boys has agreed to let lose for the weeks after all she can read her romance novels when she gets to university so how about she gets a taste of the real thing? Rose tries to flirt but mostly she has to play the nervous laugh because she couldn't flirt an idiot into her life if they were the most stupid person on Earth. She still gets guys though she just let's them to come her instead.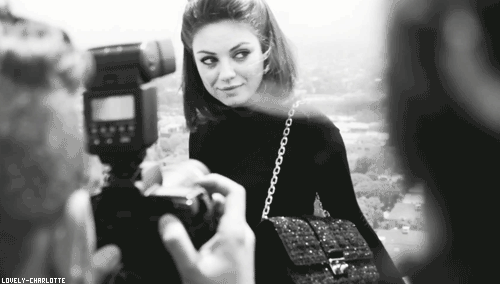 Olivia is also eighteen year old and a too a little stunner. Having been Rose's closest friend forever they have a lot in common. Rose is an amazing singer and has some pretty nasty moves but outgoing and confident Olivia did modelling to get up the cash for the holiday. Olivia hates relaxing and it's her fault Rose learnt to break out and live more then reading and dancing. She's a good friend but is a massive flirt with the cute guys.

THE DUDES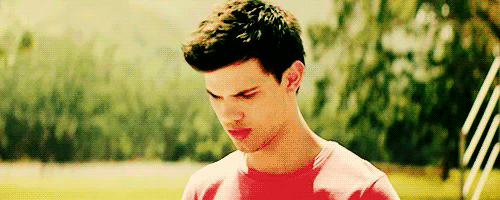 Pillow talking flirt Shay has always been a hit with ladies he joined the gang when he dated Rose when they were fifteen but he said she was too 'geeky' and settled for best friends instead of an item. Since she's came out her shell a bit more he's asked her out a few times but she rejected him unless someone else was coming.



Bad boy Jack has always been a close friend to both girls and has been trying to work if he loves Rose or Olivia more. He'll never confess to anyone well maybe Shay because he's a lad to Jack but until he knows where his heart lies it's gonna be a messy road to having his childhood sweetheart.

The four friends are so close they can pickup on how each other feels but they still can't open their eyes and see who it is they really love. Will Shay continue to chase Rose? Will Liv give the guys she calls 'bro' a shot and can Jack make a decision without breaking some hearts on the way?

Other roles you can play are:
Neighbours
Beach Kids and Surfers
Locals
People from clubs etc

Got any different ideas to those let me know. I'm going to put down rules but be respectful and no R rated text please PM it but obviously romance is part of it so kissing, hugs, flirting sect will occur.
Taking place in...
0 posts here • Page 1 of 1
0 posts here • Page 1 of 1
Arcs are bundles of posts that you can organize on your own. They're useful for telling a story that might span long periods of time or space.
There are no arcs in this roleplay.
There are no quests in this roleplay.
Here's the current leaderboard.
There are no groups in this roleplay!
Welcome home, Promethean. Here, you can manage your universe.
Arcs are bundles of posts from any location, allowing you to easily capture sub-plots which might be spread out across multiple locations.
You can create Quests with various rewards, encouraging your players to engage with specific plot lines.
Settings are the backdrop for the characters in your universe, giving meaning and context to their existence. By creating a number of well-written locations, you can organize your universe into areas and regions.
Navigation
While not required, locations can be organized onto a map. More information soon!
There are no groups in this roleplay!
By creating Collectibles, you can reward your players with unique items that accentuate their character sheets.
Once an Item has been created, it can be spawned in the IC using /spawn Item Name (case-sensitive, as usual) — this can be followed with /take Item Name to retrieve the item into the current character's inventory.
Give your Universe life by adding a Mob, which are auto-replenishing NPCs your players can interact with. Useful for some quick hack-and-slash fun!
Mobs can be automated spawns, like rats and bats, or full-on NPCs complete with conversation menus. Use them to enhance your player experience!
Current Mobs
No mobs have been created yet.
Locations where Mobs and Items might appear.
You can schedule events for your players to create notifications and schedule times for everyone to plan around.
Add and remove other people from your Universe.
The Forge
Use your INK to craft new artifacts in I'll Miss You. Once created, Items cannot be changed, but they can be bought and sold in the marketplace.
Notable Items
No items have been created yet!
The Market
Buy, sell, and even craft your own items in this universe.
Market Data

Market conditions are unknown. Use caution when trading.

Quick Buy (Items Most Recently Listed for Sale)
Newest
Trending
Most Followed
None
Discussions
Topics

Replies
Views

Last post
Most recent OOC posts in I'll Miss You
All youra I'm working on.my charrie now
I'd like to reserve/apply for Shay please?
This is the auto-generated OOC topic for the roleplay "
I'll Miss You
"
You may edit this first post as you see fit.