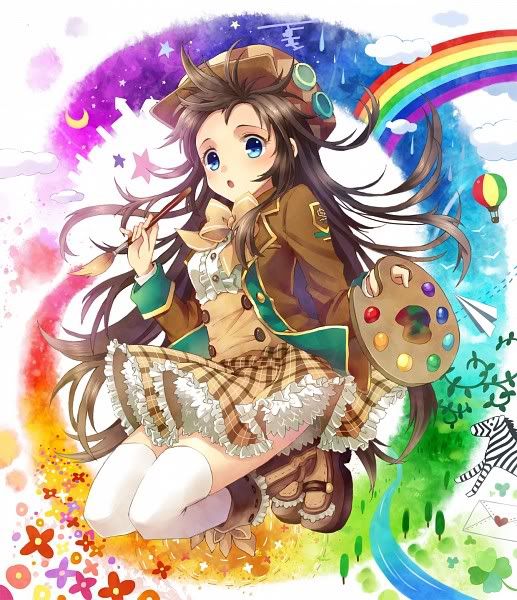 June Maska
nicknames
Just call me June :).
age
15
gender
Female
my fear
A world without toys and imagination. Abandonment.
what i hate
Irresponsibility. Bullies. Rain.
what i love
Making toys. Games. Sweets. Cats. Pranks.
role
Toy Maker
power
Control over the toys she makes.
personality
She's tough on the inside, has a wild imagination and loves to express it, and is a colorful person full of life despite her bad health. She has a positive outlook on the world, no matter how dark things get and is always eager to make friends. When she gets angry, she won't exactly show it immediately... She'll hold it in until just the right moment... Don't make June angry, she'll know how to get back at you when you least expect it.
About me
During the attacks, June was abandoned by her parents who did not want to become victims of the government and fled the city. They didn't want to take her with them, in fear that her health would slow them down. So she was taken to the compound like the rest of them, where she set up shop in the attic of an old apartment, making toys for the younger kids, trying to bring them hope in a world where imagination and fun are outlawed.
roleplayer
youngbreyer