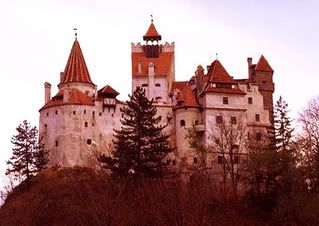 Here at ImmortalNight Boarding school we teach our students how to control there powers and learn to live in the crowd with human. As bad as that might sound The students also learn how to fight in combat and learn basic tracking n navigating.
The school was founded by Vladmire Tepes Dracula who so nicely gave it to his son Vlad Jason Dracula. Mr. Dracula wants all of his new and old students to be kind and Happy here as if it was there own home.
But sadly Mr. Dracula had died of a stake throw the heart on his way to Russia and his sister Anney Rose Dracula had taken over. Nothing had changed for the school , only the headmaster who was just as kind as he brother. She watched over the school and every year waited happily for new students to arrive.
Enrollment sheet/Charater sheet:
First name:
Middle name:
Last name:
Nickname: if you have one
Age:
Picked classes:pick up to 3 classes
Race:
Powers: please pick only five powers
Weaknesses: Pick between five or one
Parents: if you remeber
Description:
Classes you can take:
Hunting101
Horseback riding
History
Fine arts
Dancing
Singing
Know your enemy101
Combat
Tracking
Controling classes(classes that help control your powers)
Taking place in...
Arcs are bundles of posts that you can organize on your own. They're useful for telling a story that might span long periods of time or space.
There are no arcs in this roleplay.
There are no quests in this roleplay.
Welcome home, Promethean. Here, you can manage your universe.
Arcs are bundles of posts from any location, allowing you to easily capture sub-plots which might be spread out across multiple locations.
You can create Quests with various rewards, encouraging your players to engage with specific plot lines.
Settings are the backdrop for the characters in your universe, giving meaning and context to their existence. By creating a number of well-written locations, you can organize your universe into areas and regions.
Navigation
While not required, locations can be organized onto a map. More information soon!
There are no groups in this roleplay!
By creating Collectibles, you can reward your players with unique items that accentuate their character sheets.
You can schedule events for your players to create notifications and schedule times for everyone to plan around.
Add and remove other people from your Universe.
The Forge
Use your INK to craft new artifacts in ImmortalNight Boarding school. Once created, Items cannot be changed, but they can be bought and sold in the marketplace.
Notable Items
No items have been created yet!
The Market
Buy, sell, and even craft your own items in this universe.
Market Data

Market conditions are unknown. Use caution when trading.

Quick Buy (Items Most Recently Listed for Sale)
None
Discussions
Topics

Replies
Views

Last post
Most recent OOC posts in ImmortalNight Boarding school
There have been no posts in the OOC topic for this roleplay!