death of me - pvris. bad guy - billie eilish. fake your death - my chemical romance. monster - walking on cars. fake it - bastille. la devotee - panic! at the disco. give me love - ed sheeran. better love - hozier. daylight - young guns.
______________________________
N

x

A

x

M

x

E→ elena rose ramsay

N

x

I

x

C

x

K

x

N

x

A

x

M

x

E

x

S → lena, ellie, minerva

A

x

G

x

E → 25

S

x

E

x

X

x

U

x

A

x

L

x

I

x

T

x

Y

x

→ pansexual

N

x

A

x

T

x

I

x

O

x

N

x

A

x

L

x

I

x

T

x

Y → french american

E

x

T

x

H

x

N

x

I

x

C

x

I

x

T

x

Y → white

H

x

E

x

X →

#0d5e00



______________________________
x
T

x

E

x

C

x

H

x

N

x

O

x

P

x

A

x

T

x

H

x

Y


Some make the mistake of thinking that Elena is just an extraordinary hacker, that hacking is really all her ability boils down to. Those people couldn't be further from the truth. Hacking is the main application of Elena's ability. Just by maintaining contact with a device, she can search out and access anything she wants. In certain devices and under certain conditions, she can even access deleted files and recover them. The contact doesn't have to be physical; if she's in contact with another device that's connected to the target device, either through WiFi or another network, she can get into it. Basic and moderate levels of security pose little to no challenge to her. Beating them requires more concentration and energy, but she can get around them. The tougher the security, the more energy it requires. She frequently uses her own laptop to help her beat extreme levels of encryption, using more traditional hacking techniques as well as her ability. She can also communicate through technology of all forms, making text or even her own voice appear when it normally shouldn't. She can power devices using her own energy. Charging her phone in a pinch means she needs a coffee and a snack, while running larger devices can drain her significantly and puts her life at risk if she overdoes it. If she encounters a computer virus and doesn't deal with it in sufficient time, it can incapacitate her and cause seizures. The virus must be terminated from the host computer almost immediately, and she has to receive immediate medical attention to give her body a chance while her mind neutralizes the virus. Dealing with viruses puts her life at risk, so she taught herself to deal with them without using her ability. Just to be safe.

______________________________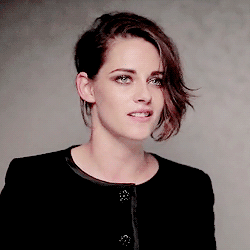 x
P

x

E

x

R

x

S

x

O

x

N

x

A


Elena never really planned on being a hero. It just became a way to keep her off government watchlists and out of prison. She never really went in for the whole "risking your life for other people" thing. It isn't to say that she doesn't care. But looking after number one always has been and always will be her top priority. If she can help other people while she's at it, well, then, even better. But if it came down to saving a group of civilians or saving herself, she'd have her bags packed, a new identity figured out, and probably be in an entirely different country, before the heroes even realised what she'd done.

It's not to say she doesn't care. Her apartment might be tiny and packed with tech, but her friends know that it's a safe space and that they can always come around. She tells them where she leaves her spare key just in case they need to let themselves in while she's not home. It's small, and crowded, and really there's only just enough room for Elena, but it's full of love. She takes in and befriends the outcasts, seeing herself in them. Her friends are an odd bunch, from high flying lawyers to college dropouts, but they're all people who needed support at one point or another, and Elena found. She might look after number one first of all, but her friends come immediately after. Elena is honest with them. If she's strapped for cash and just can barely afford to feed herself, let alone a crowd, she'll say so. It doesn't mean that she doesn't care or they can't come around, it just means that she can't and won't share her precious food with her friends.

Elena is shamelessly flirtatious, but her "selfishness" has been the ruin of more than one relationship. She can't hold down anyone for longer than a few months, and she tells herself that's what she wants. She sticks with one night stands and brief relationships, telling herself that they're easier. But she's desperate for actual love. Someone who will love her for all her faults and who would understand why she puts herself first and who would be okay with that.

______________________________
x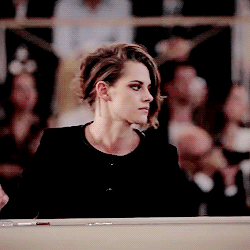 H

x

I

x

S

x

T

x

O

x

R

x

I

x

A


Elena's family was filthy rich. The youngest of three girls, Elena was also the oddball of the family. She was as elegant as the rest of her family, as classy, as intelligent. But Elena wanted to be more. She always had a knack with technology from the moment she was born She just thought that she was talented and technologically minded. It was only when she was in her teens that she realised it went further than that.

Elena had a talent for trouble. Using her ability to just fix her dad's laptop, or mess around with the school computers had her bored. She started trying to learn about different applications and stumbled across some basic hacking tips. Again, at first, it was small. Basic, harmless things. But it grew. When someone tried to scam Elena's grandmother, Elena managed to access their bank accounts and steal money, before reporting them to the police. When one of her best friends had her heart broken, Elena released the man's texts anonymously, exposing multiple affairs.

All of this made Elena feel as though she was invincible. She was untraceable. But when her mother found out, she was unceremoniously kicked out without a penny to her name. She stole some money to help her get her apartment. In doing so, she also stumbled across sensitive government files, which she cloned onto her device. Her first mistake. The target was a known villain, which got the attention of both sides. But the heroes got to her first. Apparently, a number of agencies were close to finding Elena due to her cloning the files, and she had earned a place on a number of government watchlists. The heroes promised her that if she worked for them, they'd keep her out of prison and off the worst of the watchlists. She felt like she couldn't turn it down as she got the impression that, otherwise, she'd be turned over to the authorities. Mostly, she's just tracking villains and occasionally reclaiming sensitive data. She's been known to do more sinister acts from time to time. Mostly when she's a bit strapped for cash and the rent is due. But the heroes turn a blind eye as long as she doesn't do anything too stupid.