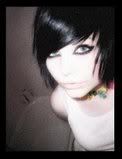 Name: Carly Watson
Nickname: Carls
Age: 17
Gender: Female
Sexuality: Lesbian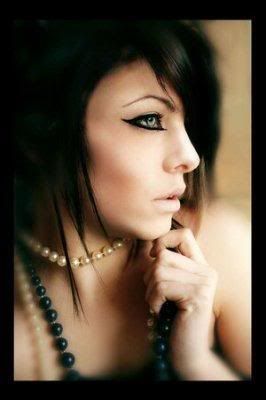 Likes:
Music
Movies mainly animation and comedies
Hot chocolate with marshmallows
Hugs and cuddles
Hot summer days to do nothing
Her closest friends
Swimming
Helping others
Dislikes
Rainy day because they are so boring
Long car rides
How clumsy she can be sometimes
Arguments of any sort
Cold days
Her older brother
Predujice people who judge you before they know you
Dreams
To travel the world and to just have fun doing it
Fears
The dark as in pitch black with no light what so ever
Losing her love
Anything happening to her family
Personality: Carly is the kind of person who would bump into someone and ask if they were okay first before making sure she wasn't hurt. That's how she's always been even with her current friends she will offer to help even if they don't want it. Carly is also a very loving person and enjoys nothing more than spending time with her friends and of course her girlfriend even if it upsets her older brother who thinks that she is a lesbian because she didn't go out with one of his friends when she was starting to go out with Ash. She believes that people should not judge people by there cover and find out more about them first before judging them.
History: Carly is a middle child of her older brother Danny and her younger brother Joey, her mother is understanding of her choice of sexuality and her father had been out of the picture since she was ten so she doesn't really mind not having a father.As for the dark she has always hated it ever since some of the kids from her first school pushed her in a dark closet, even though she was only in there for an hour or two she thinks anyway it changed her. Carly hates it and not all of her friends know she would be fine at sleepovers as there was always a source of light in the room either a phone or a tv, but in pitch black she becomes nervous and cries softly. But now she has a small nightlight which is cleverly disguised as a phone charger.
FRIENDS FOREVER