Drift Away - MacKensie Prosser
||
Tomorrow Will Be Kinder - The Secret Sisters
||
Blown Away - Carrie Underwood
||
Stand in the Rain - Superchick.
---
---
Name:
Dominika Galine Orlov
Nickname:
Nika; is the name she often introduces herself as. She prefers to be called Nika over her full name, but sometimes for proper measures she'll state her full name first.
Mini; Is a nickname that was only ever okay by her deceased grandmother. If you call her that, be prepared to get punched.
Age:
Sixteen years of age.
Gender:
Female.
Parent:
Zeus, the god of the sky and ruler of the gods.
"He makes himself sound better than he is, lets be real. He's the god of whores."
Birthdate:
July 1st.; Cancer ♋
Ethnicity:
Russian.
Sexuality:
Heterosexual
---
---
Height:
5'7"
Weight:
118 lbs
Eye colour:
Icy blue.
Hair colour:
Dirty blonde/Blonde.
Appearance:
Dominika already stands at quite a tall height for a female. She has long blonde hair, and she has a tiny frame. Nika's style changes a bit. It really depends on the mood that she's in that day. Usually she does prefer to wear things with floral patterns on them and dresses, but other times she needs those days where she just needs to wear pants and lounge around.
Oddities:
Dominika has a thick Russian accent, but is still quite easy to understand when she speaks.
---
---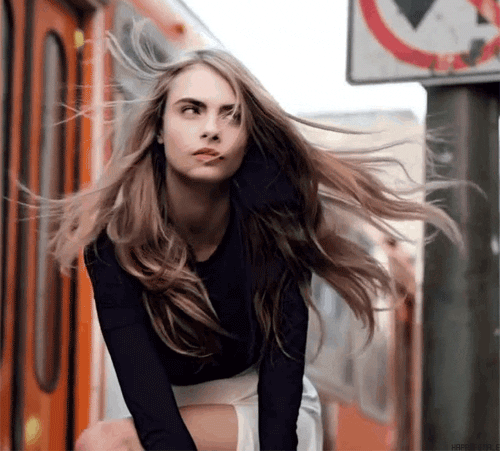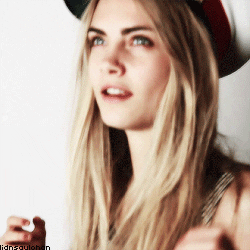 Personality:
Introverted || Independent || Graceful || Arrogant || Kind
Dominika is one of those demigods that happens to take after a bit of her godly parent in terms of personality. Thriving in the leadership role, she will be the sense of direction and guide people onto the right path. Nika is quite independent and introverted, but despite the fact; she knows how to communicate and she knows how to lead a pack and she does it well.
Thinking fast is one of Nika's virtues, as she is able to look at a situation and make a fire shot decision and do it well. Nika also gained a good militaristic air about her from her father. Her ability to think quickly on her feet and come up with a solid idea in battle comes from her father. She takes honour in proper battle and she rather not fight dirty, but her ideals of fighting dirty may vary from person to person.
Charming smirks and boasting comments are also a Zeus trait. This could otherwise be known as arrogance. Nika is very quick to bring herself up as best as she can, only talking about the good things she has done and how wonderful she is. Some can find it annoying and others will find it annoying or charming. If you were to ask her what she thought was her best trait she would likely respond with everything.
Growing up with her mother she has gained a trait or two from her. Which would be her poise,grace, and elegance. Nika has always been graceful in what she did and having a mother who is a dance instructor she had been in ballet since she was the age of three and a half, which had taught her proper posture and such grace while moving around. In these traits it is also perceived that Nika is rather aloof in terms of other people.
Are you right- or left-handed?
"I am left handed, it sucks. Ink gets all over your hands."
---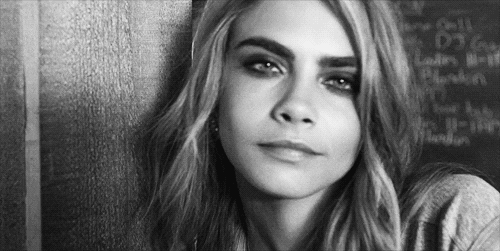 Powers:
Electric pulse: She can create little mini pulses of electricity that can either be used to mark a path or it will be used to help light up her way.
Rumbling Thunder: Much like her father when she is angry thunder will rumble. For Nika it will only do that when clouds are already out.
Shock wave: She can make mini shock waves for pranks, such as going to shake someone's hand and shocking them at the same time. She can make small little shock waves, and sometimes then can travel a bit. You don't want to stand too close when they happen.
Wind Manipulation:
Levitation: Nika is able to use the gusts of wind to lift her body up and she is able to fly around. She can go up to about six feet. If she does it to the extent she can end up getting massive headaches and end up being really fatigued.
Swift feet: During battle Nika is an agility based fighter. She is quick and it is what gives her an edge as she doesn't have very brutal offensive attacks. Swift feet allows a wind gust to flow a small few centimeters below her feet allowing herself to glide and move fast.
Thunder Calling: She is able to summon a bolt of lightning per a thread and it is able to hit three monsters.
Tornado: She can summon an EF-2 tornado that will go up to the speed of 200 km/h.
Strengths:
Despite appearing to be more of a defensive fighter, Nika is actually a much more powerful offensive attacker. Nika may not have powerful powers but she has quite a bit of strength behind her and she could likely kick a lot of butts given she gets a bit more training put in. She is also quite the tactics sort of girl. She loves planning out strategies and with her quick witted brain she can think of something on the go, and battle transformations are quite up her alley.
Weaknesses:
Dominika does have multiple weaknesses although it may appear not to be so with how well she displays herself. Nika's fatal weakness would be very close range in battle. She ends up going into panic mode and very close combat is where she gets a bit worried. Nika has a better chance with a bit of distance between her and her opponent. Nika also has a weakness in the sense if you start physically grabbing her for physical combat, she's lost the game big time. Nika can't handle any form of human contact and due to her huge fear of it the moment her opponent grabs her arm her limbs grow loose and weak and there's not much strength left in her. Makes it difficult in battle, and that's why she hates close combat.
---
---
Hobbies:
Dancing, ice dancing, ice skating, and writing.
Habits:
She is constantly putting her hair up. It's a big habit of hers.
Likes:
Dancing, ice skating, writing, the colour blue, pancakes, maple syrup, and snow.
Dislikes:
Her father, being a demigod, not having the feeling of a home, her mother, feeling helpless, people touching her, and loud people.
Goals:
To compete in the olympics for ice dancing.
Fears:
Nika is terrified of rejection. Ever since she was little and didn't grow up with a father she felt neglected for the longest time. She has pent up angst about it and can't really let it go, she has other reasons for her fear of rejection as well but needless to say she doesn't accept him being a god as an excuse and so she also doesn't trust easily.
---
---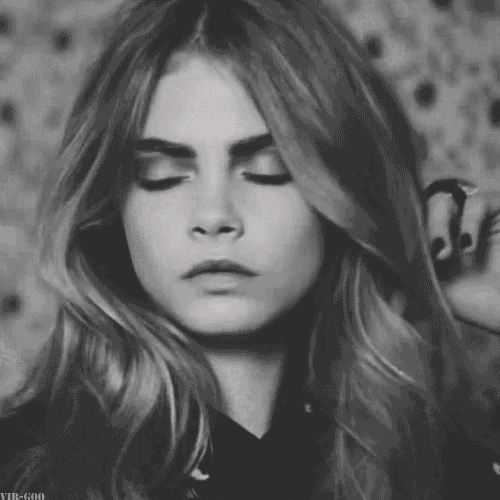 Birth Place:
New York, America.
History:
Back before Nika was even thought of, her mother Anya was a beautiful Russian woman who was passionate about dancing and loved the art of it. It had always been her dream to compete in dancing competitions and make it big with her dancing. Anya was cut short by her father who told her she couldn't dance and wasn't allowed to dance. That was when Anya was sent away to boarding school for academics and was trained to be in a better profession. It was when Anya was in military training when her father had died and she completed her training for the military to follow through. Afterwards she was able to go out and do her own thing without her father telling her no.
That was when Anya had gotten back into dancing and she began to compete. She did many local competitions that got her into higher levels until finally she was invited to compete in America. When she was in America competing for the win she had spent some of her down time with an attractive young man who she had talked to and flirted with for quite a bit. They ended up sleeping together and creating a little bundle of joy who would be later known as Dominika.
After becoming runner up in the competition, Anya decided to stay in America for awhile and she got to travel around a bit and meet new people. She stayed in contact with her lovely attractive man for awhile but she never told him she was pregnant. Anya didn't really show until she was about five months pregnant. Once she did start to show he backed away and slowly faded from her life. Anya had grown a bit upset but she was tough and didn't need to depend on him.
After giving birth to Dominika in the hospital in America it was about the same time that her visa ran out and so she had to go back home to Russia. In Russia Dominika got to meet her grandmother who had often helped out with the raising of her. Every week-day from seven in the morning to seven at night Dominika was home with her grandmother and they would do a lot of fun things such as bake, read stories, paint, dance, and go play in the snow.
Things were great for Nika until she was about the age of seven and understood more about having parents and realized she didn't have a father. It hurt her not to have one and she could never understand why he wasn't around. She often jumped to conclusions often asking if it had been about her and if it had, why didn't he want her?
At the age of eight things took an even darker turn. Her mother got a new boyfriend. This lasted for about two years before they hastily got married when she was the age of ten. Nika was happy to have a father but at the same time it wasn't the father that she needed nor wanted.
Developing at an early age, her new father was quite attracted to it. He was now taking place of Nika's grandmother and watching her while her mother was at work. Eventually some things led to another and her new dad grew rather fond of her and he basically took her innocence away from her and that left her with even more trust issues than before and unable to feel safe in her home. Nika was terrified of men from that point on or really anyone getting physically close to her.
At the age of thirteen Nika signed up for a program she paid in full for an exchanging of two people. One from Russia and one from Greece. Nika ended up going to Greece for the exchange program for half a year, and during the half of year, Nika was founded by the academy and they helped her set up for classes. They transferred her school information over and called her parents and talked to them about it. They hesitantly agreed to let her stay at the academy and she has been there ever since.
Family Ties:
Grandmama - Deceased: Nika was very close with her grandmother. They did lots together and she basically raised her. Nika misses her terribly.
Anya Orlov - Mother: Nika hates her mother. Her mother didn't believe her when she told her about what happened. Her mother was a stupid excuse for one. She was never there to really raise her.
Pavel - Step monster: Nika sees him as the most vial and cruel out of any one out there. She will never forgive him, and she will never let him touch her again. She'll murder him before then.
---
---
Face Claim:
Cara Delevingne
Colour:
#33cc99
Portrayed by:
Sorella