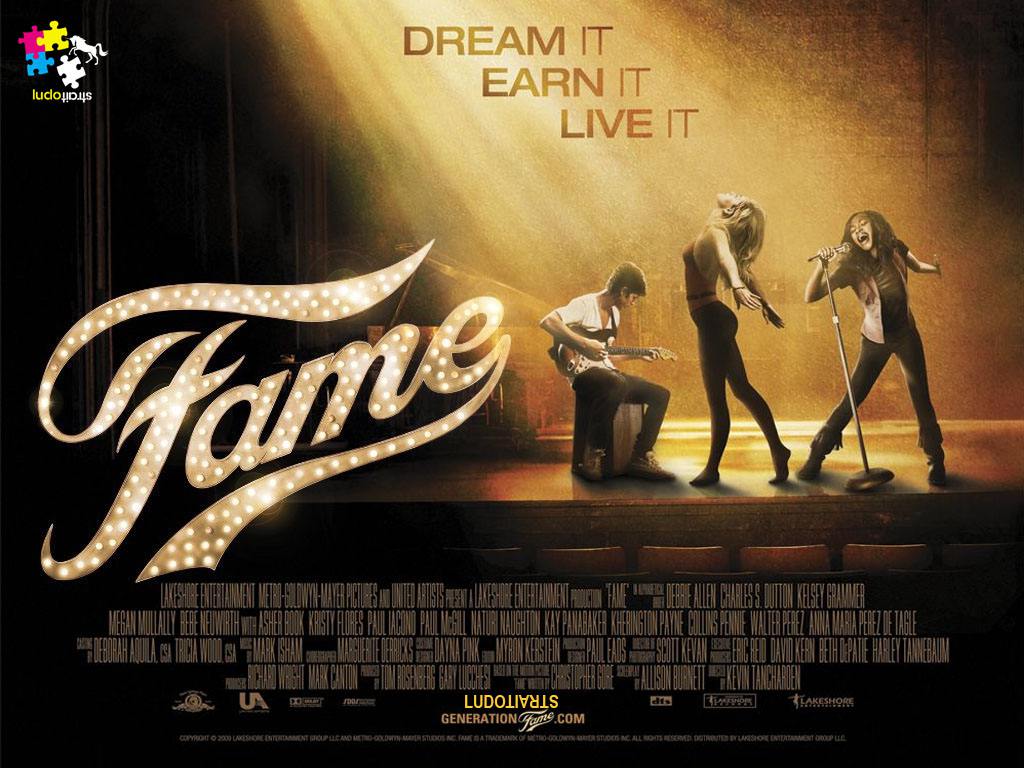 ---
Melrose Academy has stood strong for over 100 years, supporting and providing for young adults in their artistic endeavors. Only legends have managed to graduate and move on from this school. Vocal trainers, singers, actors, dance teachers, and professional dancers from across the world accredit their talents and skills to this academy, which boasts over 400 students in each department. But Melrose is a boarding school at the end of the day and what is a school without some drama?

The competition is fierce here and the personalities are all different. Some came already with the confidence that enables them to be the best, others still need to be knocked down a few notches. Some have not even begun to grasp their full potential, others still have a lot of work to do. But one thing's the same - everyone sees a sign with their name plastered all over it. The fame, the fortune, the life – they all want it. And all of them would do anything to get there – anything.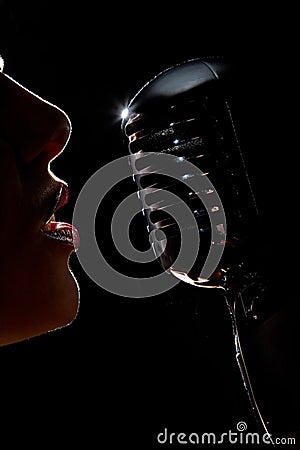 It's a brand new year and all the students are in for one rocky year. Opportunity is around every corner and if you're not careful, you might either find yourself in one sticky situation after another or you might even lose your chance. With all the drama, hook-ups, break-ups, lies, back-stabbing, manipulation, fights, and surprises, how far are these kids willing to be pushed?

The real question is – how much is the fame worth? Your loves? Your best friend? Your morals?

…Only you have the answer…
---
---
This bunch are probably the best dancers in the school. Some naturally-born choreographers and others a tad bit more flexible, they all are talented individuals that can express themselves through their body. A lot of people have made it far from this department and the newer generation only aims to raise the stakes. They are generally seen as a unit, though most tend to have friends outside of the dancers.
Name|Age| Junior|FC: Kathryn McCormick|OPEN
Name|Age| Freshman| FC: Avan Jogia|OPEN
Name| Age| Senior|FC: Christina Milian|OPEN
Name|Age| Sophomore |FC: Harry Shun Jr|OPEN
Tianna Russo|A16|Junior|FC: Chachi Gonzales|TAKEN
Name|Age|Senior|FC: Zac Efron|Reserved
---
This group is filled with individuals whose vocals range from various degrees. Some simply perform on their YouTube channels every other day, hoping to one day be heard from the internet. Others try to perform at whatever cost and at any location. A few of them are actually close, but this is the one group everyone should be scared of. They have great sway with the school board – the founder was a singer.
Julie Lightwood|15|Sophmore|FC: Christina Grimmie|TAKEN
Name|Age|Senior|FC: Joe Jonas|OPEN
Name|Age|Junior|FC: Lea Michele|Reserved
Name|Age|Freshman|FC: Harry Styles|OPEN
Name|Age|Sophomore|FC: Ailee|OPEN
Name|Age|Sophomore|FC: Sterling Knight|OPEN
---
This group is probably the most ruthless of them all. Appearance is everything! They are the primadonnas, the ones who can fool you into believing in and everything. They can manipulate you without you even realize it and are probably the most ruthless when it comes to getting what they want. And they won't stop at nothing to achieve their goals – even if that means double-crossing anyone that gets in their paths.
Name|Age|Senior|FC: Chace Crawford|TAKEN
Name|Age|Freshman|FC: Danielle Campbell|OReserved
Name|Age|Junior|FC: Alex Pettfyer|OPEN
Name|Age|Senior|FC: Leighton Meester|OPEN
Name|Age|Freshman|FC: Emma Watson|OPEN
Name|Age|Sophomore|FC: Gregg Sulkin|TAKEN
---
The last group is probably the most looked-over and underestimated group of the entire school. However, people need to recognize that it is in fact the musicians that pull everything together and this group is ready to prove themselves. Most mastered at least two instruments at a young age and have only improved. And everyone best beware – this is where the majority of the double or triple-threats reside!
Name|Age|Freshman|FC: Skylar Samuels|OPEN
Name|Age|Senior|FC: Channing Tatum|OPEN
Name|Age|Sophomore|FC: Shailene Woodley|OPEN
Name|Age|Junior|FC: Cory Monteith|OPEN
Name|Age|Freshman|FC: Molly Quinn|OPEN/font]



[font=times new roman] Name|Age|Sophomore|FC: Zayn Malik|OPEN
---
---
The Rules
Face claims are negotiable, but there may be some that I will be stubborn about just because some people are overused.
Please be respectful. This is MY roleplay and I can remove your character if it has come to my attention that you aren't being courteous to other roleplayers.
Understand that there is no guarantee that every character will end up with a love interest. Some storylines don't need to be all about romance.
No Mary or Gary Sues. Give me depth.
Reserve in the OOC with both passwords. I will ignore you otherwise.
The first part of the password is your favourite hobby.
Get as creative as you want with the CS, but don't forget to have all of the requirements from the code.
I would really like it if everyone could stick to getting one character from both genders, but it is not a requirement.
Reservations last 48 hrs. If you don't have at least a WIP up at the end of that timeframe, your reservation will be cancelled. Likewise, WIPs can only last for 48hrs. After that, I will remove your character. If you are too busy to finish creating your character, you are too busy for this roleplay.
Inform me if you cannot post often or if a problem arises. If it gets to a point where you haven't posted in two days, I can and WILL use my power as the GM to have your character removed from the school.
Second part of the password is your dream home location.
Have fun!
Code: Select all

[center][img]go to [url=http://fontmeme.com/] this [/url] site, and create your characters name here, placing it in the img brackets[/img][/center]

[right][img] GIF of your character [/img]
[img]And, Another GIF[/img]
[img]And Again Another GIF[/img]
[img] one more, please.[/img][/right]
[b]Name[/b]: First, middle, last.
[b]Nickname[/b]: if any.
[b]Age[/b]:
[b]Program[/b]: Singers/Dancers/Actors/Musicians
[b]Sexuality[/b]:..... Everyone should know what this means.

[b]Likes[/b]: At least seven.
[b]Dislikes[/b]: At least seven.
[b]Fears[/b]: At least 3
[b]Dreams[/b]: At least 3
[b]Talents[/b]: At least 3 (Doesn't have to just be performing arts related)
[b]Hobbies[/b]: At least 3
[b]Secrets[/b]: Everyone has them!

[b]Personality[/b]: At least one well-written paragraph

[b]History[/b]: Two-three paragraphs, please.
[b]Place of Origin[/b]: Where are they from?

[b]Theme Song[/b]: [url=LINK TO SONG] What song do you think explains you?[/url]
[b]Anything else[/b]: Put any other information you deem necessary.
Taking place in...
0 posts here • Page 1 of 1
0 posts here • Page 1 of 1
Arcs are bundles of posts that you can organize on your own. They're useful for telling a story that might span long periods of time or space.
There are no arcs in this roleplay.
There are no quests in this roleplay.
Here's the current leaderboard.
Their bodies are their instruments...and there is a beautifully choreagraphed note each time they move
Athletic and graceful, when they move, they move your hearts
Welcome home, Promethean. Here, you can manage your universe.
Arcs are bundles of posts from any location, allowing you to easily capture sub-plots which might be spread out across multiple locations.
You can create Quests with various rewards, encouraging your players to engage with specific plot lines.
Settings are the backdrop for the characters in your universe, giving meaning and context to their existence. By creating a number of well-written locations, you can organize your universe into areas and regions.
Navigation
While not required, locations can be organized onto a map. More information soon!
By creating Collectibles, you can reward your players with unique items that accentuate their character sheets.
Once an Item has been created, it can be spawned in the IC using /spawn Item Name (case-sensitive, as usual) — this can be followed with /take Item Name to retrieve the item into the current character's inventory.
Give your Universe life by adding a Mob, which are auto-replenishing NPCs your players can interact with. Useful for some quick hack-and-slash fun!
Mobs can be automated spawns, like rats and bats, or full-on NPCs complete with conversation menus. Use them to enhance your player experience!
Current Mobs
No mobs have been created yet.
Locations where Mobs and Items might appear.
You can schedule events for your players to create notifications and schedule times for everyone to plan around.
Add and remove other people from your Universe.
Orphanage
By marking a character as abandoned, you can offer them to your players as pre-made character sheets.
"All you'll ever have is a dream..."
The Forge
Use your INK to craft new artifacts in In It For The Fame. Once created, Items cannot be changed, but they can be bought and sold in the marketplace.
Notable Items
No items have been created yet!
The Market
Buy, sell, and even craft your own items in this universe.
Market Data

Market conditions are unknown. Use caution when trading.

Quick Buy (Items Most Recently Listed for Sale)
None
Discussions
Most recent OOC posts in In It For The Fame