"It is my duty to protect you, no?"


Need to hear a Russian accent? Click here!
---
---
---
---
Full Name:
Roza Vasilisa Belikova

Nicknames:
Roza, Roz

Age:
17

Gender:
Female

Birthdate:
September 21st

Birthplace:
Baia, Russia

Breed:
Angel

Status:
Trainee
---
---
---
---
Height:
5'6"

Weight:
110lbs

Build:
Petite but still slightly muscular

Hair Color:
Brown

Eye Color:
Blue

Scars or Markings:
None

Outfits of Choice:
Outfit 1
Outfit 2
Outfit 3
Outfit 4
Outfit 5
---
---
---
---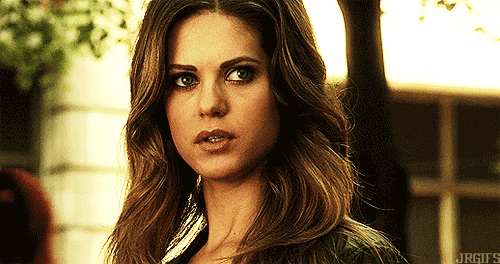 Quirks and Faults
⇨ Since she only moved to America about a year ago, Roza speaks with a Russian accent and her English (while greatly improved) is sometimes a little hard to understand. This does not get in the way of her training however, for she studied in Russia. The only drawback is her day to day communication skills.

⇨ Roza is independent in her own ways, but at the same time dependent on other people such as her friends and instructors. She knows when and when not to ask for help, but sometimes it's like you always need to walk her through something when other times she's practically begging for you to let her be.

Likes
✔ Winter
✔ Russians
✔ Her native language
✔ Home
✔ Her friends
✔ Humans
✔ Spirit
✔ Being able to help people
✔ Sleeping
✔ Dancing
✔ Technology
✔ Motorcycles
✔ Dreams

Dislikes
✘ Sweet stuff
✘ Lies
✘ Insomnia
✘ Nightmares
✘ Nosferat
✘ Combat
✘ Too much danger (like, past the legal limit)
✘ Soul corruption
✘ Failing
✘ Pressure

Dreams
☾ Roza dreams of being a great guardian angel to a human, and always protecting her charge from any harm--Nosferat or not--that comes their way

☾ Roza always wanted to expand her gifts. While she knows that Spirit allows her to heal and see auras, she's heard of other strange phenomenon, such as dream-walking and compulsion.

Fears
❦ Roza fears that her human's soul will get corrupted on her watch, and it will be all her fault

❦ She fears of failing Magix Academy and being unable to become a Guardian Angel

Strengths
♕ Roza has a very strong sense of will, and it takes a lot to break her. While it may seem that petty rumors hurt her, in reality she's waiting for the day when a true enemy comes to challenge her.

♕ She feels very strongly for others, and therefore it strengthens her power. She is quite gifted in her magic skills, which is why she wishes to help them grow. Healing and auras are fun at first, but now Roza thirsts for more.

Weaknesses
♒ Roza's greatest weakness's are the people she cares about. Her friends, her classmates, and her mentor. If one were to threaten them, she would do everything in her power to make it right.

♒ As much as it may seem out of character for her, Roza is quite terrified of snakes. There are many that roam the woods and gardens surrounding Magix, so she is always on her guard; and not only for Nosferat.
---
---
---
---
Personality


|Seductive, Helpless, Competitive, Independent, Nosy|

Roza is a cautious, but impulsive person. She considers herself a novelty because ever since she first came to America, everyone flocked to her. They loved her accent and her customs and thought it was cute when couldn't speak a certain English word. She is always pulling off crazy stunts and making wise cracks for entertainment. Although she is somewhat flirty with other males, and would make out with those who caught her eye, she is not necessarily promiscuous, considering she has remained a virgin for much longer than most of her peers. Roza could also be somewhat mean towards those who antagonized her. She has a reputation on campus for being someone who you did not want to pick a fight with. Basically, Roza is not all talk: not only can she shoot out hilarious and seething comebacks, but she packs a mean punch. However, Roza doesn't believe in violence. In fact, one of the things she hates most is combat. As part of her Spirit gift, she believes that everything can be healed. A few crass words to somebody picking a fight is all Roza needs to win her case.

However, during serious training sessions, Roza is much more grounded and responsible. She thinks through her actions much more, shedding some of that usual impulsiveness. She also can become much more practical. She finds most things to be useless information unless they teach her how to become a better Guardian Angel, showing an attitude similar to other guardians twice her age. Despite this, she still uses what her mentor calls "Roza-logic". Roza-logic mostly just entails trying to find loopholes in everything in order to rationalize doing something unreasonable, or when Roza tries to justify something that makes little sense. She has a very strong sense of duty to the human charges.

Roza has very powerful protective instincts. She cannot stand to sit back and see people get hurt, always trying to do something to help wherever possible, even if for a complete and total stranger. She is extraordinarily devoted to helping innocent people and protecting the humans.

Roza can be very sarcastic and sharp-tongued at times. She always has a smartass comment ready whenever someone says something antagonistic to her, and always bites back with a witty insult. She doesn't hesitate to speak her mind, and can be extremely stubborn in her opinions. When challenged, she shows almost childish insolence in that regard, saying the first thing that pops into her head. Many brush her off, attribute it to her foreign tongue, so she tends to get off easy.
Despite many changes in her personality, Roza remains a social creature. She could be friendly, warm, not shying away from meeting new people, and has considerable skill in social interactions. Many of the people she meets are very interested in her Russian background, responding to a certain charisma that attracts people and make them flock to her.

Roza also is shown to be adept of using her feminine wiles. She has shown an ability to seduce men and sweet talk them into giving her what she wants. Roza has also showed an ability to read people. She is excellent at reading body language, noticing things that others wouldn't. Maybe this stems from her ability to read people's emotions due to Spirit, but regardless, many find her abilities uncanny and mystical, adding to the novelty she holds about herself.
---
---
---
---
History



Roza Vasilisa Belikova was born to Dimitri and Viktoria Belikova in the fall of 1996. She was born in the small Russian town of Baia, later moving to St. Petersburg when she turned the age of 5 and was permitted at the Angel's academy. She rarely saw her parents after that, the strict schedules of a Guardian Angel in training keeping her away at holidays and other family functions. She still wrote letters to her mother and father every week, and would get a response within the next few days after she sent it. Once in awhile, she would write with no response, but then she would get a detailed letter explaining that Dimitri and Vikka were constantly being called away for Guardian duties. They both protected a family of humans, which allowed them to be together. Roza understood this, knowing that if she had been in her parent's place, she would have done the same thing.

One month, Roza did not recieve any letters from either of her parents. She was about the age of fourteen, just starting to learn English, when an American man came to the Academy and summoned her. The headmaster called her down to his office and told her the new that her father had been killed in a battle with a Nosferat, and her mother had gone missing. The human family they had been guarding had all been slaughtered or turned, and a search party had been going with no sleep for weeks looking for Viktoria Belikova. Roza retreated into herself after that, developing the personality she has today.

After transferring to the American university her junior year, Roza grew accustomed to people always asking questions about her past. She made up many stories to tell them of a Russian girl who grew up in the palace, and another--the same girl--who was a poor farmgirl that spoke Russian to the animals. Regardless of what she told the Americans, they thought she was adorable. No one knew who she was in America. She didn't have the tell-tale last name of the Guardians who failed their mission. She became a novelty, basking in the light of being a foreign princess with a cute accent.

It got worse--or more interesting--after people discovered she specialized in Spirit. Everyone wanted her to read their aura and tell them what they felt, as if they couldn't figure it out for themselves. Roza would pull up their aura, analyze it, and tell them what they wanted to hear. If she stuttered over a word or two it was all the better. People got an even bigger kick out of the healing. Someone would get a paper cut or a nosebleed and beg her to use her power. When she first moved to the States, she readily agreed, wanting to make friends. After the first year went by, her English got better and her tolerance got lower. She started refusing people and her accent got less distinguishable. She still had a strong accent, but people began to understand her.

Now, she's entirely devoted to guarding the human souls, and she'll stop at nothing to commit the Nosferatu to death.
---
---