---
Name:


Brooklyn Rose West



Nickname:


Brooke



Age:


24



Date of Birth:


June 13th, 1991



Sexuality:


Heterosexual



Occupation:


A stripper at Sapphire New York
---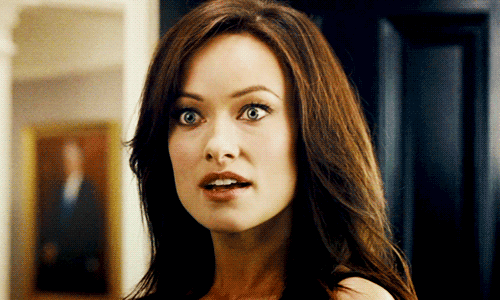 Likes:


Alcohol and shopping are more than likes for her, they're addictions, and two of the major reasons why she's homeless. It's not something that she would ever admit to, but it also isn't a secret that Brooklyn overdoes it with the alcohol. She's an alcoholic, whether she'll accept the title or not, and alcohol is the first thing she's buying after a night of making money. Shopping was something that was a pastime before she became homeless, and it was something that she held onto for the life of her. In a way, it's a form of therapy. She likes to go to stores and buy things, and pretend that being on the streets isn't her real life. If she has an expensive dress on, or twenty pairs of earrings that'll be lost within the week, she can pretend, even just for a moment, that she isn't living in a dirty basement with nine other people. Her favorite type of food is Italian, she appreciates fancy things (even if fancy is just a step up from the low level they're on), her favorite color, especially when it comes to clothes, is black, and she likes vanilla-scented things.



Dislikes:


Being challenged, her insecurities being brought up, people who are over dramatic, being sober, pretty girls, seafood, winter



Personality:


She lives up to her title of being a bitch. Brooklyn is the type of person who doesn't pretend to like someone or something if she doesn't. The honesty that she possesses could be admirable, but she tends to take that honesty to a level of being unnecessarily blunt and cruel. She definitely has a habit of stepping on other people in order to make herself feel higher up. She's definitely standoffish, and not someone who makes a good first impression, but it's all done on purpose. She doesn't want anyone to think that she's their friend, because she doesn't want to have to deal with the social expectations that come with friendship, with these people. Undeniably, she does see herself as being better than most of the others in the basement, even if she doesn't have any solid reasons to back it up. Though she doesn't exude the most welcoming of vibes, she also isn't extremely aggressive. For the most part, Brooklyn does her own thing. Her passive aggressive and catty sides will rear their heads if you bother her, if she feels like you're stepping on her territory, or calling her out or challenging her. Here or there, she'll mutter a provocative comment if she's bored, but she isn't picking fights with every person she sees.

Most people only see the negative traits that she has, because she tends to be emotionally closed off from the world. She opens up to very few people, and even then, there are things, like her past, that she just will never get into. She prides herself in being strong and in control of her emotions, so she really does her best to never get emotional. If she does, it's usually when she highly intoxicated, and usually comes to the surface in the form of anger and shouting about how much she hates people, or more rarely, crying about how unfair life is to her. Though she tends to be hard around her friends as well, Brooklyn has some admirable traits, such as how self-reliant, independent, hardworking, witty, and protective she is.
---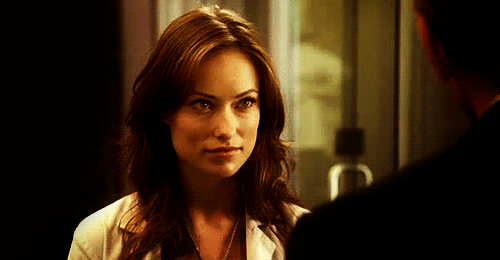 Hometown:


South Orange, NJ



Childhood:


From birth to the middle of her fourteenth year of life, Brooklyn led a very average life. Her father worked as a lawyer, and her mother as an account, giving them enough finances to feel secure. When she was seven, her family grew by one, as her little sister Kate was born. Most of her childhood was spent trying out extracurricular activities, making friends, enjoying her family's company, and being your average child. Things only strayed off of this average, yet appreciated path, on the night of her aunt's wedding. Brooklyn and Kate attended the church ceremony but were sent to separate friends' houses that night while their parents attended the after party. The plan was for the girls to sleep over their friends' houses, and Brooklyn did, but a little past midnight, Kate became sick and the friend's mother called their parents to pick her up. Rather than call a taxi, Brooklyn's very intoxicated father insisted he would go to pick her up, drop her off at his parents' house, and then return to the party. He did manage to get to the friend's house to pick her up, but on the way to his parents' house, he veered into incoming traffic. Kate was killed immediately, and the driver of the car they hit clung to life for three weeks before his family decided to pull the life support.

Being a lawyer, her father had enough connections to get out on bail before his trial began, and during that time, he killed himself. He couldn't live with two peoples' blood on his hand, let alone when one of them was his daughter. Plus, the idea of spending a life sentence in prison made his existence seem futile. Brooklyn saw it as selfish. Within six months, her sister died, her father died, her mother fell into a deep depression, and they lost their home due to the mounting legal costs associated with her father's case. She had no time to grieve for one thing before another bad thing hit, and it took a major toll on her level of trust for everyone. When she was in her fifteenth year, her mother married a man, who Brooklyn really only knew well enough to know that he doubled as an alcoholic and a mechanic. She disliked the man, she disliked her mother for marrying him, and for moving on so quickly. She needed time to sort things out, and no one was giving it to her. It was like she didn't exist, and she hated it. After many arguments with her mother, who quickly took to her new husband's drinking habits, and the man, Brooklyn packed her bags and left.



Life on the streets:


Brooklyn was sixteen when she ended up in New York City, with no friends or family, no job, and no experience in a life like this. She spent eight months in a youth shelter. She absolutely despised her time here, but it was here where she got her first job as a bus girl at Finn's bar, and was able to obtain her GED. The shelter was what she needed at the time, because she lacked any connections or skills to help her survive, but she hated how trapped she felt there. It made her want to return home, because while living there would be absolutely horrible, at least she could do as she pleased most of the time. It was too much of a contrast from her, going from having real parents, to losing them, and then having people who were not her parents try to act like they could control her life. She was too smart for this, and didn't think she deserved to be in a homeless shelter, so after eight months, she ended up leaving the shelter. She and Finn had gotten close, as his wife and their teenage son had left him and moved out of the state, and she became like a daughter figure to him. Finn gave up his apartment a few blocks away after his family left, and moved into an upstairs apartment over the bar. There was an open couch, and he offered that to Brooklyn. Now, she had a least a little bit of experience on how this homeless life worked and because she had no better options, she accepted it.

However, soon after turning eighteen, she got a job at a strip club in New York, and started making pretty good money. It wasn't enough to bring her back to the real world that she so desperately wanted to be a part of again, but it was better than the money she was making at Finn's. She gave up the job there because with stripping, came a life of partying and alcohol consumption that basically left her hungover all day after working at night. During this time, she was replaced with Nick, and this was when she met him and Roman. Having friends her age kind of brought Brooklyn back to reality, and before she knew it, she and Nick were actually dating. He had moved into Finn's, and in order to spend more time with him, she moved into the basement with he and Roman. Their relationship gave Brooklyn something to be coherent for, and she managed to get a new job as a waitress at a diner a few blocks from Finn's. She spent her time working as a waitress, stripping, and hanging out with Nick, and it kept her from indulging in the dangerous partying lifestyle of drug and alcohol consumption for a while. However, as she got more comfortable with him, she fell back into the pattern of drinking too much and their relationship became rocky. It got worse when more people started moving in, and Brooklyn had even more of a reason to want to be out of the basement more than ever. Recently, she's hit her lowest point, and she's not even sure where her relationship with Nick currently is. She does her best to stay out of the basement as much as possible, and when she is there, she's either passed out sleeping, or fighting with him. She left her job as a waitress a few weeks ago, and is currently just work as a dancer at Sapphire New York gentleman's club.


---



Height:


5'7



Weight:


120 lbs



Hair Color:


Brown



Eye Color:


Blue



Face Claim:


Olivia Wilde