Biological Name:
Kiara Bianca Moore
Preferred Name:
Kiara, though Kia is a nickname that is sometimes used
Age:
22
DOB:
September 11th
Sexuality:
Bisexual
---
Likes:
Warmth, hot food, marijuana, vodka, showering, Mexican food, drugs, tall guys, creating fun aliases for herself, money, sugary alcoholic drinks, chewing gum
Dislikes:
Dogs, cats, beggars, unwelcome advice, religion and religious charities, clowns, bugs, her profession, lack of privacy
---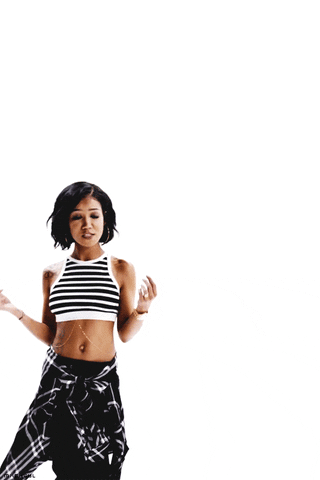 Personality:
Kiara's a troublemaker by nature, but she likes to call it being adventurous. She likes to provoke people and situations, even when she knows that they're going to end badly, because she likes to see things explode. She likes having a show to watch, preferably when she's not in the middle of it, and can sit back and watch. Stirring up situations and pitting people against each other is entertaining for her. It's hard to say that she doesn't do it with malice intentions, because she's not dumb and clearly knows what she's doing, but for the most part, it really just is entertainment for her. In a way, this trait reflects her impulsiveness as well. With most of her choices, she knows that they're probably going to end badly, but it doesn't matter. If they seem like they'll benefit her, for even a moment, she'll do it without weighing the pros and cons first. She's the kind of person who needs to live for the moment, because if she's not receiving short-term pleasure and relief, she knows that she'd probably lose the will to live. Being homeless taught her that it's more important to focus on getting through each day, than it is to plan for a future that's years away.
She doesn't know how long she'll be alive with many of the bad habits she's picked up, and a lot of the time, she actually hopes she'll die sooner than later, since it seems like the only way to escape this life she's stuck in. It's depressing sounding, maybe even a little pessimistic, but Kiara would just consider herself to be a realist. She knows that her life sucks, she knows that statistically speaking, the longer she stays out here, the smaller her chance of having a normal life is, and she knows that she has no skills, qualifications of connections to help her get off of the streets. She doesn't exactly try to make the best out of the situation, but she isn't sobbing in the corner over it either. She's accepted the fact that she's stuck in some shitty basement with a bunch of people who have just as many problems with her, but she struggles to cope with the situation when she actually allows herself to think about it, and process it. Her coping method is usually marijuana, but alcohol is a close second, and other drugs, such as ecstasy, cocaine and prescription pills aren't exactly rare either. She'll usually just use whatever she can afford and get her hands on, to keep herself from thinking about her quality life.
The drugs and her refusal to really process where she is in life means that she's usually either zoned out, or able to put on a smirk and find something to amuse herself with, to pass her time. However, there are times when she breaks. They usually come after she's been working and had a particularly bad night. Her occupation is probably one of the most dehumanizing out there, and it's always a reality check for her when she realizes how low she's going, just to get money. It's better than begging, but at some point, she doesn't know if she'll be able to continue value her pride and desire to be independent, if it means doing this.
---
Job:
Prostitution
Hometown:
Philadelphia, PA (Age 0-5)
Queens, NY (Age 5-16)
Bronx, NY (Age 16-18)
Manhattan, NY (Age 18-Current)
Background:
Kiara is the third of seven children on her mother's side, and the fifth of eleven on her father's, but none of them are her full-siblings. She was born in Philadelphia, where her mother lived with one of her ex-boyfriends, who was not Kiara's father. She never met her father, and doubts she ever will, considering that while she was still in the womb, he was arrested for murder and is serving close to a life sentence for it. Her mother lacked ambition, self-respect, and energy to raise her children. She wasn't abusive and wasn't necessarily a bad mother, but she was disconnected. Being stuck in a life of poverty, that she knew she would never escape, was depressing, and she self-medicated herself with sex, alcohol and weed. Food stamps made sure that all of her kids were always fed, and they lived in section 8 housing, so the basic needs were met, but not much more. Kiara was never able to join the soccer, go on school field trips, or afford the new bike that she lusted over in the Toys R Us catalog.
Her mother's tendency to job from guy to guy did leave Kiara at risk of being abuse every now and then, but it wasn't frequent enough for her to consider herself a victim of abuse. It would normally just occur when she complained about how she didn't want to eat bread and butter
again
for dinner, or how it wasn't fair that she had to take care of her younger siblings instead of going to her friend's birthday party. Her mother's boyfriends saw her as being ungrateful and having too much of a mouth on her, which admittedly, was pretty true. They said it, and her teachers did too. Kiara wasn't horrible at school, she just didn't have the respect for her superiors that was apparently necessary to do well there. She talked back, refused to do homework, and when she hit her teen years, was known to skip class and smoke on campus. Suspensions became a weekly thing for her, and at sixteen when it got to a point where they were considering expelling her, she beat them to the punch and dropped out. She was currently seeing a twenty two year old drug dealer who lived in the Bronx, so she found herself living there for a few months, until she discovered that he had been cheating on her for the duration of their relationship. She sought comfort in one of his friends, who insisted he could give her a life like no other. All she had to do was join his girls, who worked for him, while he provided them with a dream life.
Being a naive and desperate teenager, Kiara agreed to work under him as a prostitute. He provided her with a roof over her head, that was true, but little else. She was subjected to abuse by clients, and if they weren't satisfied with her, abuse from her pimp as well. A year and a half later, she managed to break free when she claimed that she was pregnant with the pimp's child. He kicked her out without her having to forcibly run away, and though there was a lot of relief there, she was now left again, with no real place to call home. She relocated to Manhattan and started working as a prostitute on her own. It was considerably even more dangerous than doing it through a pimp, because she literally had no idea who the guys she was sleeping with were, and she knows to count her blessings that she's still alive today. Her work never paid her the big bucks, but it's always been enough for her to spend the nights where she wasn't working, at hostels or couch surfing.
She met Nick through a friend who referred her to him as being a good dealer in the area. He invited her to stay in the basement for one night when she told him about her situation, and well, she took that invitation and never let go of it, and has been in the basement since. She doesn't think it makes sense to pay for places to stay, when she can stay down there, for free, instead. Right now, she doesn't hate her life and is actually pretty content with it. Her profession still disgusts her, but being high on one drug or another nearly all of the time, has made living this life a lot easier for Kiara.
---
Body Type:
Petite
Height:
5'1
Weight:
100 lbs
Face Claim:
Jhené Aiko