---
---
Birth Name:
Roman Eugene Killens

Nicknames:
Roman or Killens by everyone
Ro by Holly, only because he can't get her to stop, and sometimes Brooke because she's Brooke

Age:
20
Date of Birth:
December 20

Sexuality:
Heterosexual

Job:
Street fighter

Origin:
Munich, Germany (0-3 months)
Cambridge, Massachusetts (3 months to 5 1/2 years; 11 years to 13 years)
London, England (5 1/2 years to 11 years)
---
---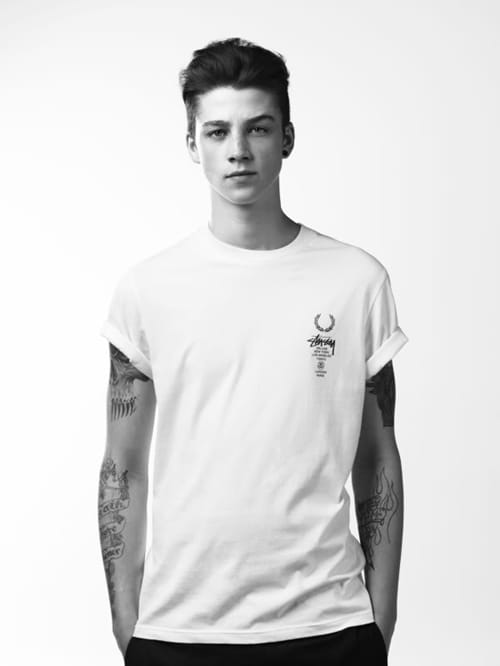 Personality:
Roman is, for the most part, a relatively quiet, underwhelming, and overall forgettable person. He is calm and introspective, perhaps a bit too much as this causes him to overthink things and take things to heart. To stay out of drama and because he enjoys his own company, he tends to keep to himself a lot of the times. This causes him to bottle many things up. However, although he might not say anything, sometimes his facial expressions can show a lot, and if they say anything, it's that he's usually un-enthused or aggravated by most events. He knows he has passive aggressive tendencies, and he tends to overly critique himself, but being critical is also a part of his nature, which is why it might seem like he's judgmental. Because he does typically stray into the shadows and disappears from most of the conversation, his standoffish personality doesn't come off as strong as could, but should he rub some people the wrong way, these subtle characteristics would be the reason why. However, should a stranger or acquaintance approach, he is far less intimidating and rude as he might seem while his mouth is closed. He doesn't enjoy being viewed as an aggressor, especially due to his occupation, which is another reason why he tries to stay out of any kind of basement drama. Still, he is aware of how he comes off, and although he doesn't actively do anything to counteract this, he also doesn't look for ways to exemplify his surface personality.
For those who do know him well, they would know that Killens really means no harm. Like just about anyone, Roman is more playful and actually quite goofy around them. He is more openly sarcastic around these people and as whole more like himself instead of being shy and intense. That being said, the collection of people who do see this side of him are few and far between. He tends to stick to the people he knows and doesn't venture out for new relationships, as he is not a proponent of change in any form. While he can have an aloof air that was likely instilled in him during upbringing, his closest friends are the ones who humanize him. This change can see be seen not only in how he behaves around them, but in his demeanor as well. He is, in general, more relaxed and more of a person around the people he considers to be his friends and family. It's not so much that he doesn't like people or that he thinks that he's better than them (although he might come across differently). Instead, it's simply that he doesn't know how to socialize with them, which inherently makes him uncomfortable. The way he deals with discomfort is through tension, and this can be seen in his stiff personality towards strangers.
Likes:
Killens is a bit of a foodie. Being tall and naturally lanky, he has a fast metabolism, and constantly fighting requires him to have a higher caloric intake. Nevertheless, he still eats more than he should. He prefers snacks to meals and his favorites are pickles, salted pretzels, and hot dogs. As he's typically drained for daily activities, he also enjoys sleeping and is almost childlike in his need to sleep so frequently. Roman also enjoys spending time by himself and will often times leave the basement for a few hours just to go find a park or a desolate shop. Sometimes he will also go to the library for the serenity and to read a few books, since he used to do that a bit when he was younger. Although he doesn't and wouldn't recognize it, he has somewhat of an addiction to painkillers that has worsened over the years. He is good at concealing the signs, mostly because he is in general not a very ostentatious person, but they are there, and he enjoys the relief he gets, both physically and mentally, when he takes them. Should he be out of these or trying to conserve the few he has left, he will smoke more often than he usually does for similar, although not nearly as good, effects.
Dislikes:
Killens dislikes confrontation almost much as he dislikes being wrong. These two together add to his passive aggressive personality when it comes to conflict. He doesn't like change and he doesn't like novelty whether that be in people, places, or things. He doesn't enjoy social interaction unless he knows the person well, and even then, after a while, he can easily become drained. He doesn't quite like living with so many other people either, but it's either that or the streets, so this part doesn't get to him as much. Only when the others start to annoy him. He also dislikes being in the middle of Nick and Brooke's little (or even big) fights as he's usually left having to pick sides and becomes the epitome of the saying "Damned if I do, damned if I don't." It also probably goes without saying that he doesn't like talking about his past and he never details any part of it, unless by accident in subtle ways.
---
---


Arriving two months early while his mother was on a business trip in Germany, Roman was born into a life of privilege, luxury, and entrepreneurship. His father, Benjamin Killens, with plans towards becoming a management consultant while working under his own father's firm, and his mother, Emily Westin, of old money, working the corporate ladder of IBM both had very set career paths. When they weren't working countless hours a week, they were investing in stock and forming connections with others who had similar mindsets to them. Still young with ambition and greed, a child didn't fit into their mapped out life plan. They considered giving him up for adoption, but his grandparents insisted on taking him in and until the age of five, he was raised in by them Massachusetts.

It was between this time that his prodigy began to show. His grandparents noticed it of course, but when his quickened mental development was recounted to others, they were simply passed off as being overly proud grandparents. He began talking when he was only months old and had an incredibly memory, being able to recount things from years before even when he was no more than four years old. He would memorize numbers in phone books, read the paper with his grandparents daily, and could multiply three-digit numbers in his head by age three. Unlike other children, he had no interest in cartoons or toys, as he would quickly get bored. Instead he preferred going with his grandparents to their lectures, as they were both professors at Harvard University. Again, although he was fairly strange, his grandparents just thought he was very bright. It wasn't until he was about four years old that his grandparents decided that there was probably something more to his quirks and eagerness to learn. While sitting with his grandmother as she proctored a calculus test, which was given as a set of problems on a blackboard, he was caught in the middle of scribbling over it. His grandmother had yanked him away in a frenzy before looking back at the board and realizing that he had solved one of the problems. If there was any doubt before, there was none now. He can still recall being interviewed by a few college students for the school paper, and by actual professionals for the news. Once his parents discovered that their child was a prodigy, they forced his grandparents to send him back to England, where he was schooled until graduating at age ten.

His parents were far more protective and much more strict with Killens than his grandparents were. Both of them already beholding Type A personalities that thrived under pressure and overwhelming schedules figured their prodigy of a son would flourish as well. They expected the utmost out of him and he was punished over 'dumb, futile mistakes' as his parents would call them. Although they were very hard on him, and it led to him growing less enthusiastic over the years and more and more anxious, he still loved them dearly. There were moments where they did seem to care about him. Even though their style of parenting was questionable, they still attempted to be as much of a family as possible, perhaps a bit so much that it seemed forced at times. They would go out to eat frequently, albeit a lot of those times were business dinners and he was really only there to impress his parents' coworkers, and they would go on vacations, not so much to bond as to brag about their places of travel to their coworkers. After he almost lost his mother in a car accident when he was eight years old, things changed. His father showed an ounce more heart than he usually did, and his mother was also less cold. Even though afterwards she had to severely cut back on work, this was when Roman grew closer with both of his parents, although his mother mostly.

Most of his life was very superficial and professional. Full of rules and etiquette where dumb, futile mistakes were just that to any other person, but the end of the world to him. When he'd finished school when he was ten years old, he was no where near as excited about this accomplishment as he thought he would have been just a few years prior. There was still more schooling to do, of course. He was to attend university that fall until there was a fallout between his grandparents and his parents over his well being. After going to a few therapists, they agreed that it was probably best for his mental health to take it easy for a while. At first he was relieved until he saw how disappointed his parents were in him. So while under normal circumstances he would have been happy when he found out that he would be staying with grandparents for a little while, it felt more like a failure on his part. Still, Harvard felt familiar and more like home in some ways than England did. He rekindled his love to learn as he went back to attending classes with his grandparents. Everything seemed okay until he turned thirteen. His parents decided that he'd had enough time to 'play around' and that he needed to come back so that he wouldn't fall off track. He was schedule to begin classes after new year. Having had spent that New Year in New York City to celebrate his last New Year in America, Killens was waiting in their hotel room while his grandparents went to get a final Christmas present for him at the front desk. While he waited, the weight of everything hit him. In a panic, he grabbed what he could and stole some money from his grandparents wallets and took off.

The one and only way he'd survived the winter for so long was due to his wits, which were almost not enough to keep him alive. It was about March when he'd found a youth shelter and spent the next three and a half months there. It was during this time much of his anger had accumulated as did a need to prove himself. He found himself out on the streets more and it was this way that he ran into Nick who, admittedly, scared him for a little while. But quickly, perhaps a bit naively, he entrusted Nick and wound up staying with him. Although he was heavily dependent on Nick for a long time, he tried multiple avenues of getting money until his final resort wound up being street fighting. Although he hates it, he likes knowing that he can actually fend for himself and if not for the money, he continues to do it to prove to himself that he is still worthy or something, of living, and that he isn't a complete failure.

---
Height:
6'2

Weight:Other:
Has tattoos just about everywhere: arms, legs, back, hands, and knuckles
Hands are discolored and weak from extensive use in fighting; usually has them wrapped in tape
Face Claim:
Ash Stymest