Who's side will you choose?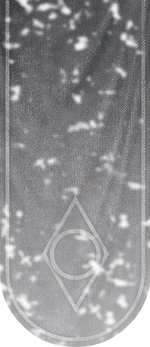 The Dark Brotherhood, and Riften's very own Thieve's Guild, have become the two strongest factions in Skyrim. They had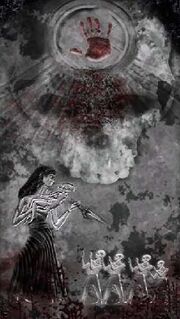 little influence anywhere else, so people from all over Tamriel flooded to Skyrim to join these feared guilds. The year is 4E 222, 18 years after Alduin was killed in Skyrim by the Dovahkiin. It is said the Dovahkiin went to live in Solstheim, and that when he went there he disappeared forever. The Stormcloaks won the Civil War the year before. 19 years under rule of Ulfric Stormcloak has changed Skyrim quite a bit, mostly for the better, and Skyrim is no longer part of the Cyrodilic Empire, but yet the guilds have gained strong footholds. The College of Winterhold, now just called the College, had mages from all over Tamriel join it. As a result, it became almost as powerful as the Third Era's Mage's Guild. The college had many improvements (See:
Immersive College of Winterhold
Also look for Winterhold Ruins Expanded as it is more lore friendly and more realistic than vanilla Winterhold) but ever the College's influence wasn't near as strong as the fear stricken into the hearts of Men and Mer caused by the Dark Brotherhood and the Thieve's Guild. The Dark Brotherhood gained hundreds of initiates, after the Dragonborn tried and failed to destroy the Dark Brotherhood. The Dawnstar Sanctuary became the Dark Brotherhood's headquarters, but they not only fixed up the ruined Falkreath Sanctuary, but they also built a Riverwood Sanctuary and a Solitude Sanctuary. The Thieve's Guild didn't allow them into the Rift, as they set up multiple towers, and took over Ivarstead. They practically run Riften, and it's said that the newest Jarl is even a Nightingale. In fact, the whole entirety of Riften is changed due to the guild's influence. (See:
Riften Thief Edition
) Then, the guild took over Markarth. Not entirely, but they have several outposts in it. They also are rumored to work in the networks of the Old Honningbrew Meadery, which was renamed to Black-Brew Meadery after the Black-Briar family took it over.
Due to the two guilds growing ever large and prosperous, they soon became rivals. The Dark Brotherhood got rid of people. The Thieve's Guild jailed, robbed, and ruined other's lives instead of ending them. They tend to each have their own holds, but they both have their own area in the trading capital of Skyrim, Whiterun.
It's true; the two guilds used to be friendly together. The Thieves Guild used to have a strong connection with the Dark Brotherhood. Despite their differences in organization, purpose, and policies, the Thieves Guild and the Dark Brotherhood relied on each other for support. Delvin Mallory and Astrid of the Brotherhood had a good relationship with each other in friendship and in business. But when Astrid was killed, it severed many ties between the two guilds. Then when Nazir, Babette, and the Listener (Who wasn't the Dragonborn) rebuilt the Dawnstar sanctuary, the Dark Brotherhood rose to greater power and no longer needed the Thieve's Guild. Likewise, when the Skeleton Key was returned to the Twilight Sepulcher's Ebonmere, Nocturnal's influence over the Thieve's Guild made their rise much easier, though it was already on the path to rising, and the Thieve's Guild became even more famous.
This all happened 15 years ago. Now, on the year 4E 222, something happened. Two things happened. A new Listener was appointed for the Dark Brotherhood, and a new Guildmaster was appointed fro the Thieve's Guild. The two guild always had rivalry brewing, but now it was an all out war. The Dark Brotherhood had far more in numbers, and far less in morals, and they even started going back to the old ways of the Black Hand and the Tenets, but the Thieve's Guild had also gained a few new Nightingales. Highly trained, most of them better than anyone in the Dark
Brotherhood, or all of Skyrim!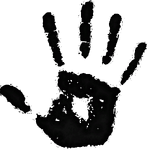 An idea on what kind of character you can make:
Thieve's Guild
Guildmaster: Archerus (Will be taken by me.)
Job givers: Delvin Mallory and Vex (Yes, you may roleplay these characters if you believe you can play them right.)
Thieves: (Original characters added here)
Dark Brotherhood:
Listener (Thumb of the black hand): Up for debate. If you believe you can stay as a part of this roleplay, and play the part well, then we will discuss it.
Keeper: Cicero.
Speakers (Fingers on the black hand): Nazir
Silencers (Claws on the fingers):
Initiates (Regular assassins):
The Keeper, I think, is above the speakers but below the Listener. The keeper maintains the Night Mothers body, and keeps the Binding Words, which only him and the Listener know. If somebody declares themselves Listener, but cannot speak the words, the Keeper can declare them a traitor and kill them. He is not lorewise on the Black Hand, but I see him as the palm of the hand, the one thing that keeps it all together.
Cicero was not slain as when the Dragonborn tried to destroy the Dark Brotherhood, Cicero was the only innocent man. The Dragonborn spared Cicero, Babettete and Nazir escaped. Later, after the Dragonborn moved to Solstheim, the three of them got the Dark Brotherhood back together and stronger than before. The new Brotherhood also spared Cicero as Keeper was a sacred rank, right under listener, and neither Sithis nor Night Mother wanted him dead.
Talk to me if you want a special place, excluding Initiates and regular Thieves.
I will be adding more later, but I won't be able to do anything on this site this weekend.
Taking place in...
0 posts here • Page 1 of 1
0 posts here • Page 1 of 1
Arcs are bundles of posts that you can organize on your own. They're useful for telling a story that might span long periods of time or space.
There are no arcs in this roleplay.
There are no quests in this roleplay.
Here's the current leaderboard.
There are no groups in this roleplay!
Welcome home, Promethean. Here, you can manage your universe.
Arcs are bundles of posts from any location, allowing you to easily capture sub-plots which might be spread out across multiple locations.
You can create Quests with various rewards, encouraging your players to engage with specific plot lines.
Settings are the backdrop for the characters in your universe, giving meaning and context to their existence. By creating a number of well-written locations, you can organize your universe into areas and regions.
Navigation
While not required, locations can be organized onto a map. More information soon!
There are no groups in this roleplay!
By creating Collectibles, you can reward your players with unique items that accentuate their character sheets.
Once an Item has been created, it can be spawned in the IC using /spawn Item Name (case-sensitive, as usual) — this can be followed with /take Item Name to retrieve the item into the current character's inventory.
Give your Universe life by adding a Mob, which are auto-replenishing NPCs your players can interact with. Useful for some quick hack-and-slash fun!
Mobs can be automated spawns, like rats and bats, or full-on NPCs complete with conversation menus. Use them to enhance your player experience!
Current Mobs
No mobs have been created yet.
Locations where Mobs and Items might appear.
You can schedule events for your players to create notifications and schedule times for everyone to plan around.
Add and remove other people from your Universe.
The Forge
Use your INK to craft new artifacts in In the Dead of the Night.. Once created, Items cannot be changed, but they can be bought and sold in the marketplace.
Notable Items
No items have been created yet!
The Market
Buy, sell, and even craft your own items in this universe.
Market Data

Market conditions are unknown. Use caution when trading.

Quick Buy (Items Most Recently Listed for Sale)
None
Discussions
Topics

Replies
Views

Last post
Most recent OOC posts in In the Dead of the Night.
You are free to make your own characters for this roleplay. Pictures can be drawn/anime, in-game pictures, or cosplay. If you want to have a special rank (I.E. Guildmaster, Listerner/Speaker/Silencer, or any Nightingale) you must message me about it, or ask me in the ooc. Remember, this takes place around 20 years after Helgen being destroyed, so many things have changed. If you have any questions, ask me. Also the world will obviously be more realistic in the roleplay and the world will be more populated, so you can basically choose to make any original character you want... Not to mention it's a few generations in the future.
Just so you know, the College will have large influence in this roleplay. The cities we might be in the most are Morthal, Dawnstar, Whiterun, Winterhold, and Riften. The Companions is also slightly larger than before (And un-cured) and the Volkihar/Dawnguard war is still going on. If I forgot to cover something, just ask. And feel free to make your characters at any time, I won't be making mine tonight.
Oborosen wrote:I would really like to be a part of this Rp, if there is any position you need filled just let me know.
I would really like to be a part of this Rp, if there is any position you need filled just let me know.
This is the auto-generated OOC topic for the roleplay "
In the Dead of the Night.
"
You may edit this first post as you see fit.