Ismay La Wolfe
°Suburban War - Arcade Fire°
---
---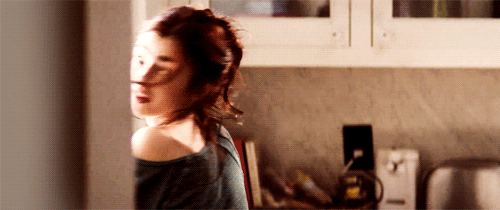 ❂Name❂
||
"I suppose my name could be worse."
Ismay La Wolfe
❂Nicknames❂
||
"I'm really fine with being called whatever, except for harsh nicknames."
Some call her Wolfe, and close friends call her May sometimes.
❂Role❂
||
"What?"
Girl 'The Two' number 1.
❂Age❂
||
"Legally an adult. It's an odd feeling."
Eighteen
❂Gender❂
||
"I'm fairly content with my gender, thank you very much."
Female
❂Sexuality & Marital Status❂
||
"Oh, uhm. A rather personal question."
Heterosexual and Single
---
---
General Appearance
°Disappear Always - Wild Nothing°
---
---
❂Hair Color❂
||
"Not totally boring."
Brunette hair with a small red tinge in bright light.
❂Eye Color❂
||
"I actually quite like my eyes."
Evergreen
❂Height & Weight❂
||
"I'm a little on the shorter side."
5'3 and 110 lbs.
❂Ethnicity❂
||
"I drink a lot of tea, but it's not because I'm British. Tea is just good. "
British
❂Distinct Marking or Scars❂
||
"I don't tend to like to talk about it."
Ismay has a scar across her right shoulder she's self-concious about. She had an abusive foster father who slashed he across the back with a broken beer bottle when she was thirteen.
❂Species❂
||
"...Could you really call me human?"
Human
---
---
General Information
°Do You - Carina Round°
---
---
❂Personality❂
||
"Oh my, I suppose this is sort of accurate..."

Ismay has a contradictory personality, at least that what she finds. When one doesn't know her, she appears quiet, sweet and simple, maybe a little sarcastic, but with that oh so mysterious air surrounding her. It was more like this when she had no control of her power, afraid of screwing up, but since she's gained a sort of control about it, she's a bit more open than her old self. She's very empathetic and compassionate, knowing that all people have problems, and that there are always certain reasons behind good or evil actions. However, despite her being a mind –reader, she can't seem to quite get a hold of other people's emotions very well, finding it very hard to read other people's faces. Unless its painfully obvious that the other person is feeling, or unless she knows them well enough, people's emotions tend to go over her head. She's someone who almost anyone could get along with. Ismay's almost too infectious smile and laugh ensures that.

Despite being a nice girl who constantly tries to make sure everyone's included and happy, she is quite an unhappy person herself. Ismay struggles with her depression, and struggles with it alone. She emits the saying that the happiest people are also the most depressed. Yes, people know it's there if they know her well enough, but she always has a smile on her face as to not have people uncomfortable. She's constantly trying to push herself to do new things, things that she generally wouldn't do. This leads her to be a tad spontaneous.

She doesn't trust easily either. Yes, she's a nice person to mostly everyone, but you'll easily know when she trusts you to full extent. She will become stubborn with the person and protective. She will always try to keep those people in her life happy and safe, and will effortlessly feel free to be her true self around them.
❂Power❂
||
"I've always just wanted to be normal. But then again, what really is normal."
Mind Linking (Psionic Blast) - The ability to make a link between her mind and anyone else, things she can do with this include:
- Causing extreme pain to ones head.
-To access memories of that persons past.
-To read the thoughts of that person, or communicate with them through the link.
-To be able to walk through said persons dreams.
-To be able to make people envision something that isn't there.
-She also, as a side effect of using more of her brain percentage then average humans, has a photographic memory and is very smart.

Often after using her power, depending on the period of time and intensity, she will get serious migraines. She also has insomnia due to her over active brain.[/b]
---
---
Useful Facts
°Sleep Alone - Bat For Lashes°
---
---
❂Likes❂
||
▲

Music

Imsay most types of music, apart from the generic pop, country and rap that always seems to float around. She finds herself calm when she plays her piano. She does play the guitar, but rarely ever picks it up unless she hums along to it, which she only ever does alone. She also hasa record collection that she barley lets anyone go near.
▲

Culture

She's always had a love for history and other cultures. Ismay would like the travel a lot i the future.
▲

Reading

Often times when she's alone, she will pick up a book. Doesn't really matter what, it's a cool escape for her. She also has a strong appreciation for poetry, but is picky about what she likes.
▲

Fighting

No, not fighting with people, but just the exercise of it. She has a punching bag she likes to practice on, and doesn't mind the fact that she has good self-defense skills. She enjoys sparing with other people too. It's a way to blow off all the steam she bottles up.
▲

Art

Ismay is a skilful painter and sketch artist. She loves drawing and painting people, old building, flowers, animals. Basically everything, really.
▲

Rain and the Outdoors

Most often of times, Ismay will slip away for a bit just to take a stroll outside, mostly when it's dark. She has been known to fall asleep on the grassy field in the back area where the garden is on multiple occasions while looking at stars. She also can't resist going outside when it rains.

❂Dislikes❂
||
▼

Overly large crowds

Isamy doesn't do well with large crowds or small spaces. Anything that makes her feel overly closed. It's harder for her to keep thought out if her head when there are so many people around.
▼

Confrontations

Despite Ismay being a rather confrontational person herself, she hates it when others do it to her. She can't handle speaking about her emotions to others in such a free and intense manner.
▼

Rude people

When you were bullied and abused for part of your life, well you tend to have a bit of a dislike for people who are undoubtedly rude with little reason.
▼

Blueberries

She's allergic. She tends to dislike things that close up her throat to the point of not being able to get oxygen in her lungs.
▼

Horror Movies

Despite being a bit of a frady cat, she finds the plot lines and characters completely unrealistic. It's defiantly not just because of scary pop ups. Nope. Not that at all.
❂Flaws❂
||
✧

Scardy Cat

: She is terrible when people suddenly surprise scare her, or when things jump out at her. Get's her every time.
✧

Poor Immune System

Ismay is very Susceptible to catching colds and fevers, which really doesn't help her when she goes out in the rain as she often does.
✧

Impulsive

: Ismay tends to act first, and think second. It not a very strong tactic.
❂Strengths❂
||
✦

Strong

: She can take down most people in a minuite flat, due to her intense training she gave herself.
✦

Convincing/Manipulative

: Due to her being able to realize the inner thoughts of a person, she can convince almost anyone of anything. It borders on being manipulative. She never does however, as she tries her hardest to respect peoples privacy, and their decisions.
✦

Trustworthy

: Ismay is an easy to trust person, and people are naturally drawn to her most of the time.
❂Quirks❂
||
ø

Lip bitter

: This is one of many tells Ismay has when she's nervous, scared, or thinking hard.
ø

Talks to self

: When trying to work through a problem, or is stressed out, Ismay teds to speak her thought out loud to herself finding being in her head that much more stressful.
---
---
Useful Facts
°Don't go - Bring Me The Horizon°
---
---
❂History❂
||
Ismay led a fairly simple life up until she was seven years old. She had two adoring parents, her mother a school teacher, and her loving father a small clinic doctor. It was a stable life, filled with love. There was no family apart from them, Ismay never having had any siblings, leaving it just the three of them based in a two story home in central London. Her parents knew of her 'condition.' Yes, it was frightful, an anomaly, but they loved her anyways and tried to give her the most normal life that they could conjure up for their tiny daughter. She was happy, but still frightful of her own self and her own uncontrollable power. The young Ismay didn't know why she could see her parents dreams, or hear their every thought. It wasn't normal to her, despite having lived with it since she was born.

It got harder to deal with it when her parents car ran off a bridge and plunged into water when she was seven years old. All she could really recall is the cops coming to her door and her teenage babysitter freaking out because she didn't know what to say to Ismay about her parent being dead. She didn't think she was old enough to understand death, but Ismay had been a bit brighter then the average seven year old, and understood completely. She didn't cry when she heard, she didn't thrash around when child services had to come get her due to there being no extended family left. She was just silent, never talking, but only hearing the echoing thoughts of all who dealt with her, thinking "poor little orphan."

Not long after, she was placed in her first foster home. She was there until she was ten, and it was peaceful. It was a normal family, reminding her a lot of how it previously was. She liked it there, and even started to get in control of her strange power. She no longer slipped into everyones thought stream, and only did it when there were three or more people in the room. But all good things come to an end, and her good thing came to an end when she saw another kid break her friends arm and Ismay, unknowingly, almost put her fellow ten year old class mate in a coma. She really didn't know she had a power to hurt people, and she became her frightened young self again. The school officials couldn't conclude that it was Ismay who did this, but there was no one else around during the incident. Everyone got scared of her, she wasn't talked to. Eventually her foster parents couldn't handle the strange girl anymore, so she was shipped off to the next home. The next three years similar things happened at similar schools. She hopped from four different foster homes until she was thirteen, and that's when child services told her that if she didn't stop 'acting out' they would place the girl in one of those group homes. Ismay knew she couldn't handle living in a house with more then four people. it would overwhelm her, so she tried her best to gain control again, which she did rather well. She just stayed quiet, only speaking when spoken too.

When she was put into her sixth home, it was a crappy little apartment with just her foster father and foster mother. She guessed she was a trial of some sort to see if they could handle a kid of their own, but she concluded it was simply for the money they offered to pay foster parents. She was quiet. She behaved. One day, the fourteen year old got home late at night after having to work on a school project, but her foster father was in a drunken stupor. From what she could gather from his slurred words, the wife had cheated on him with his poker buddy Billy and that they had run off together and that child services was coming to grab her tomorrow. She would have been fine if that had been the end of the conversation, but sadly it wasn't. When Ismay had turned around to go pack her things, she heard the man hit the empty green beer bottle on the coffee table, cracking it open in his frustration. He then went on and stated how Ismay had the same brown hair and green eyes Linda had, his now ex wife, and slashed her right shoulder in his angered state. Needless to say, Ismay ran out of the apartment and called her rep from Child services, who then arrested the man for child abuse.

She was then, from that point, shipped off to America as she had been requested from a foster family. The family was kind, and apparently had a history of taken in what they called, "Tormented and abused orphans." It was great to know that she was labeled as such, but whatever. At that point in time she didn't care about much.

The school she went to was a pretty basic school. It took her a couple of weeks to get used to the new country, but she dealt with it. In school she was silent, focusing on the work and only the work. She had now gained enough control of her power that she could block out thoughts and memories of people, unless she was sick or others where feeling strong emotions. The shitty thing was, is that she was sick a lot. It had been a few months she had been in the school, and despite her clean record so far, she knew something was going to happen that would inevitably end her quietness. She just didn't expect that it would be because she found someone else like her. Accidentally one day, ,she slipped into the thought stream of a boy in her class, Eros, and through such, she figured out that he had a similar power to hers. Well. Not similar, but odd liek hers. He was a shape shifter, and for once she felt not so alone.

Yet, she didn't talk to him. She didn't want to frighten the boy, knowing that he had probably struggled with it like she had her ability.

Except one day when he shifted in school. Not many saw it, but she was one who did. He looked frightened, and scared, like things crumbled before him. No one deserved to feel that way, so she ran after him. It was at that point she confessed to everything. The fact she knew what he was, and that she had an ability such as his. She gained his trust, and he gained hers. It was a nice couple of months, not feeling so alone. She finally felt like her true self, and not so completely closed off.

Until one day, it happened again. The incident that always seems to repeat itself. One day, apparently she caught interest of one of the stupid jocks bullies, and he had been poking fun at the quiet girl. She kept telling him to stop, to leave her alone, but it went too far when he grabbed her arm and shoved her against a locker, knocking the wind out of her lungs. Ismay wasn't one to get mad. But she was pretty pissed. When her emotions went out of control, so did she. A flash appeared in her head, a scene emerged and it was something that reminded her an awful lot of what was happening currently to her self. It was an image of the boys past. Ismay looked the boy dead in the eyes, and told him, "Beating me up is going to do nothing. It did no good three years ago when you almost beat your girlfriend Kelly to death after she kissed some dude at that party. But I'm not going to covere this up and say I was mugged like she had. But then again, you threatened her to do that too hadn't you?" The boys eyes went wide, and his grip loosened. Not from shock, but from the pain Ismay was sending through the link. The boy clutched his head in pain, and Ismay soon tapped out of her angry state, and the boy dropped to his knees. He looked at her, and she ran away, out of the school where multiple people witnessed what had happened. She was in hysterics, not knowing what to do. She was finally happy at a place, and she fucked it up like she did most things.

Well, she wasn't going to be ripped apart once more. So, her and Eros ran, knowing it was the one thing they could do. This is when they started the Haven, and this is when Ismay finally had hope.
❂Notes❂
||

-She has a lot of her sketches hanging on her bedroom walls
-She won't let you touch any of her records, or her record player, without permission.
-Ismay can speak French and Italian
-May also has a huge secret, that only Eros knows.
More will be added as role play progresses
---
---
Imsay La Wolfe
°Suburban War - Arcade Fire°
Let's go for a drive
See the town tonight
There's nothing to do but I'll unwind when I'm with you

This town's so strange
They built it to change
And while we sleep we know the streets get rearranged

With my old friends, it was so different then
Before your war against the suburbs began
Before it began

And now the music divides
Us into tribes
You grew your hair so I grew mine
They said the past won't rest
Until we jump the fence and leave it behind

And my old friends, I can remember when
You cut your hair
We never saw you again
Now the cities we live in
Could be distant stars
And I search for you
In every passing car

The nights so long
Yeah, the nights so long
I've been living in the shadows of your song
Living in the shadows of your
Song

In the suburbs I, I learned to drive
People told me we would never survive
So grab your mother's keys we leave tonight

You started a war
That you can't win
They keep erasing all the streets we grew up in

Now the music divides
Us into tribes
You choose your side I'll choose my side

All my old friends, they don't know me now
Oh-oh
All my old friends, are staring through me now
Oh-oh
All my old friends, they don't know me now
All my old friends, they don't know me now

All my old friends, wait