Some editing is underway. Free to browse and reserve characters, however. Hope you do. :)
| Story/Plot |
Glenwood is a small, old-fashioned town in Georgia with no more than 3,000 people, and that's being generous. The scenery is charming, surrounded by a thick coverage of trees (forests), and the people there are nothing short of welcoming; well, most of them are, at least. The town, all-in-all, seems peaceful and has a homey type feel. That's, of course, what the vampire hunters of Glenwood want it to feel like. They want just that and strive to keep the town protected and its inhabitants oblivious to the impending "doom" known as supernatural. The hunters that live in Glenwood are very few in number, and are usually born into the business; it is passed down through their generations. Unless a hunter simply stumbles upon Glenwood and lives there, it's been the same families protecting the town for centuries.

Vampires have always been a terribly huge problem in Glenwood. Since the town is kind of off to itself, away from any "big cities," vampires seem to target it to come in and nibble on the people, if you know what I mean. The problem is so bad that the hunters there are mostly known as "vampire hunters" instead of the widely known title of "Supernatural hunters." The past year things have died down in Glenwood (no pun intended) and the hunters have had little problem with vampires. The hunters still carry on regular jobs within the town and live regular lives, despite the rogue vampire here and there. However, a large coven of vampires moved close to Glenwood recently, the hunters having absolutely no idea. They bought a large estate in the north, right outside of the town.

Like stated above, the hunters are small in number and the vampires outweigh them in that aspect, along with the supernatural ability, as well. When a couple hunters and townspeople go missing and the leader of the hunters notice, he realizes they just might not be able to handle the situation on their own. With that, he turns to something he never thought he would to help take down and kill the leeches.

Werewolves have always been natural born enemies of vampires. It's instinct, it's what they do. The species hates each other. A small werewolf pack resides in a large homestead on the outskirts of Glenwood, to the south. A few years ago the werewolf alpha and the lead hunter made a pact, an agreement, that as long as the wolves did not bother the mortals of Glenwood, the hunters would not bother them. Since, both have lived in harmony, not bothering each other. That is not to say the hunters do not like the werewolves, and vice versa. When the vampires start getting out of hand, the lead hunter goes to the alpha for help, the alpha agrees, wolves hating vampires instinctively anyway, and the two come up with a plan. The hunters are being targeted by the vampires, and so, the Alpha proposes that the hunters move in with his pack (only until the vampires are slaughtered) to ensure their safety. Reluctantly, the leader agrees.

And this is where our story starts. The hunters are moving into the pack's home and each wolf is assigned to a hunter. They're sort of "buddying up." It is to be looked at like "hey, I'm sticking with you and we're watching each other's asses, alright?" The vampires are hunting down the hunters, their coven master intending on killing all of said hunters and taking over Glenwood to enslave the people. All the while, the hunters and their little "werewolf companions" are hunting down the vampires, intending on killing them so Glenwood can return to its peaceful, boring self. However, things aren't that easy. Along with the vampires trying to find the hunters, they are also preying upon the poor, defenseless humans of Glenwood who have absolutely no idea what's going on. The werewolves, hunters, and vampires are all evenly matched and one thing is for certain: Each side will not go down without a fight. There will be betrayal. There will be blood. And there will be death.
The question is. . . Whose side are you on?
---
---
The Characters |
Face Claim || Role || Open/Reserved/Taken
---
|| The Hunters ||
| The Leader |
Face Claim:: Stephen Amell || His great, great, great grandfather got the hunters in Glenwood started. The leadership position was passed down to him. ||

OPEN
| Hunter Two;

Adopted

Sister of Above |
Face Claim:: Blake Lively || She was adopted into the Leader's family when she was seven. Has been trained as a hunter ever since. ||

TAKEN by me :p
|| Hunter Three; Lead Hunter's Second-in-Command ||
Face Claim:: Jensen Ackles || Has been good friends with the Leader and his sister since they were young (their families have protected Glenwood together); Younger Brother is Werewolf Five ||

OPEN
|| Hunter Four; Cousin of Below ||
Face Claim:: Jane Levy || She and her cousin come from a long line of hunters ||

OPEN
|| Hunter Five; Cousin of Above ||
Face Claim:: Henry Cavill ||

OPEN
---
---
|| The Werewolves ||
|| The Alpha ||
Face Claim:: Tyler Hoechlin || Started his small pack not too long ago. Plans on it growing in number. ||

OPEN
|| The Beta ||
Face Claim:: Jamie Dornan || Met the alpha right before he started the pack, have been good friends ever since. ||

OPEN
|| Werewolf Three; Sister of Above ||
Face Claim:: Imogen Poots ||

OPEN
|| Werewolf Four ||
Face Claim:: Shay Mitchell || Joined the pack not too long after it started. Good friends with the Alpha. ||

OPEN
|| Werewolf Five ||
Face Claim:: Jared Padalecki ||Is actually the Second-in-Command Hunter's younger brother; was bit at a young age and joined the pack. ||

OPEN
---
---
|| The Vampires ||
|| The Coven Master ||
Face Claim:: Jessica Lowndes || Age:: (should be over 700, at least) || Started the coven years ago. ||

OPEN
|| Coven Master's Second-in-Command ||
Face Claim:: Chris Pine || Age:: (should be no younger than 600, but no older than 780) || Has been good friends with the Coven Master for a very long time. ||

OPEN
|| Vampire Three ||
Face Claim:: Isabel Lucas || Age:: (no older than 550) || Been in the coven a long time. ||

OPEN
|| Vampire Four ||
Face Claim:: Grant Gustin || Age:: (no older than 550) ||

OPEN
|| Vampire Five ||
Face Claim:: Jean Louise Coleman || Age:: (no older than 550) ||

OPEN

[/b]
|| Vampire Six ||
Face Claim:: Alexander Skarsgard || Age:: (no older than 500) ||

TAKEN by ME
|| Vampire Seven ||
Face Claim:: Lea Michele || Age:: (no older than 500) || Good friend of Vampire Five's ||

OPEN
|| Vampire Eight ||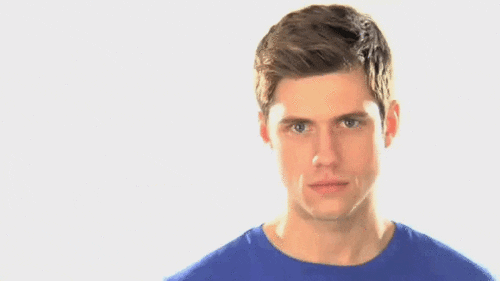 Face Claim:: Aaron Tveit || Age:: (no older than 450) || One of the newer members of the coven. ||

OPEN
|| Vampire Nine ||
Face Claim:: Tiffany Hwang || Age:: (no older than 450) ||

OPEN
|| Vampire Ten ||
Face Claim:: Daniel Gillies || Age:: (no older than 400) ||

OPEN
|| Vampire Eleven; Newest Coven Member ||
Face Claim:: Lights Poxleitner || Age:: (no older than 100) || Newest member of the coven; the "baby" ||

OPEN
---
---
|| The Humans ||
|| Human One ||
Face Claim:: Nicholas Hoult ||

OPEN
|| Human Two ||
Face Claim:: Alyson Michalka ||

OPEN
|| Human Three ||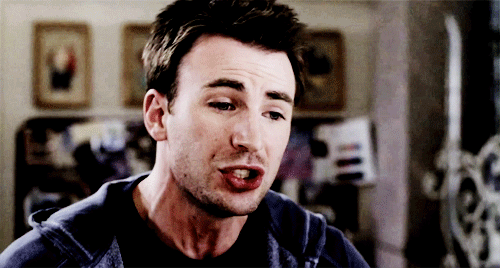 Face Claim:: Chris Evans ||

OPEN
|| Human Four ||
Face Claim:: Nina Dobrev ||

OPEN
|| Human Five ||
Face Claim:: Béatrice Martin ||

OPEN
---
---


|| The Werewolves ||

• The moon does not control when they shift, they can at any time. However, the shift is painful for newly changed werewolves and quite uncomfortable still for the older ones.

• When a werewolf shifts their clothes do rip and tear. That being said, a change of clothes brought out to the woods when they go for runs/patrol is probably a smart idea.

• Werewolves are stronger and faster than the average human. They are also stronger than vampires. Their hearing, seeing, sense of smell, etc. is highly advanced, too.

• Werewolves mate for life like actual wolves. Once they find "the one" they become fiercely protective of them, and are very loyal as well.

• Werewolves age slower than humans physically and they also live longer. A sixty year old werewolf could look to be in his/her mid-thirties. They live to be around 130, at the oldest.

• Alpha word is like "law" in a pack. It is hard for a pack-mate to go against it.

• Werewolves, in their human forms, have many wolf-like qualities. They sometimes growl, snarl, etc. Also, werewolves can flash their wolf fangs in their human forms. Alphas do this quite a bit.

• In their wolf forms they are only slightly bigger than actual wolves.

• A person can only be turned into a werewolf during the full moon, and they must be bit by a werewolf in its wolf form (not scratched).

• Silver cannot kill them unless plunged into their heart or a silver bullet into their brain. However, if it is embedded in their skin it can make them deathly ill, to where they want to die.

• A werewolf's body temperature is naturally warmer than humans. It stays around 101 degrees.

• Wolfbanes, when ingested, is deadly to a werewolf.

• They can be killed by silver to the heart or brain, wolfsbane, or being beheaded.


---


The Vampires

• Vampires are immortal. They cannot die in usual human ways like illness and so forth, and they never age physically. A vampire born that way usually stops aging physically in their twenties or early twenties. A turned vampire stops aging physically whenever they're bit.

• A newborn vampire must feed at least five times a week. Older vampires must at least three times. They cannot live off animal blood, it could quite literally drive them crazy.

• They can eat human food, but it does not satisfy them whatsoever. Also, it has no taste to them. They usually only do this when trying to blend in with humans.

• When thirsty, angry, aroused, or at will, their eyes turn a liquid silver color.

• To turn a human into a vampire the human must be bitten by a vampire and then they must drink the blood of said vampire.

• Vampires cannot be killed by sunlight. However, it does irritate their skin slightly. If they're out in it for too long, they can blister badly.

• Garlic does nothing.

• Holy water is just a myth.

• They can be killed by a wooden stake to the heart or being beheaded. They must be burned afterward.

• Like wolves, vampires can expose their fangs at will.

• Vampires have the ability to where they can control a humans' mind by looking them in the eyes. Their voices are hypnotic. However, said mind control does not last for long, and they usually can just suggest things to them unless they are fairly old.

• Vampires are, naturally, inhumanely beautiful.

• They are stronger and faster than humans- faster than werewolves. They have heightened sense like a werewolf.

• A werewolf bite is poisonous to them and can make them deathly ill.
---
---
Character Sheet
I'm giving you what you need on your sheet. Make it eye-catching! Plenty of pictures and gifs. You can add things, but please have everything needed on there. If something does not apply to your character, feel free to leave it off.

Full Name-
Nickname(s)-
Gender-
Age- (for vampires put their physical age and their actual age)
Role-
Appearance-
Personality-
Likes-
Dislikes-
Fears-
Quirks-
History-
Other-
Theme Song-
---


The Rules

• Please do not join and then disappear within the next few days or first few posts. That is irritating to no end. If you must be gone for a little while let me know and I will do the same.

• This is a mature, advanced role-play. If you are not able to handle mature themes like blood, gore, some swearing, etc. then this role-play isn't for you.

• That being said, please be able to use proper grammar, spelling, punctuation, and all of that. Mistakes are a given, but just try at least. Also be able to post at least 300 per post, per character.

• This might make you cringe and not join the role-play. However, since there are so many characters it'd be greatly appreciated if you could portray two roles. A male and a female. To let me know you've read the rules and everything else, please reserve said two roles. I just don't think everyone wants to be waiting around for the roles to fill up.

• Once you reserve characters you have 48 hours to get at least a WIP up.

• Okay, now the face claims. I really, really like the face claims I have. Most of them are not used that much, and I like that. However, if you have a problem with one of them (a legitimate reason why) then you can switch the face claim, once providing a GIF.

• If you have any problems or questions please let me know in the OOC or through PM.

• When it comes to the werewolves and hunters that will be decided once all the characters are in. You can message me and let me know which you'd rather your character be paired with, but ultimately it will be my decision. So, sorry if that bothers you.
---
---
---
Taking place in...
There are no characters in this universe yet!
0 posts here • Page 1 of 1
0 posts here • Page 1 of 1
Arcs are bundles of posts that you can organize on your own. They're useful for telling a story that might span long periods of time or space.
There are no arcs in this roleplay.
There are no quests in this roleplay.
Here's the current leaderboard.
There are no groups in this roleplay!
Welcome home, Promethean. Here, you can manage your universe.
Arcs are bundles of posts from any location, allowing you to easily capture sub-plots which might be spread out across multiple locations.
You can create Quests with various rewards, encouraging your players to engage with specific plot lines.
Settings are the backdrop for the characters in your universe, giving meaning and context to their existence. By creating a number of well-written locations, you can organize your universe into areas and regions.
Navigation
While not required, locations can be organized onto a map. More information soon!
There are no groups in this roleplay!
There are no characters in this universe yet!
By creating Collectibles, you can reward your players with unique items that accentuate their character sheets.
Once an Item has been created, it can be spawned in the IC using /spawn Item Name (case-sensitive, as usual) — this can be followed with /take Item Name to retrieve the item into the current character's inventory.
Give your Universe life by adding a Mob, which are auto-replenishing NPCs your players can interact with. Useful for some quick hack-and-slash fun!
Mobs can be automated spawns, like rats and bats, or full-on NPCs complete with conversation menus. Use them to enhance your player experience!
Current Mobs
No mobs have been created yet.
Locations where Mobs and Items might appear.
You can schedule events for your players to create notifications and schedule times for everyone to plan around.
Add and remove other people from your Universe.
The Forge
Use your INK to craft new artifacts in In the Town of Glenwood. Once created, Items cannot be changed, but they can be bought and sold in the marketplace.
Notable Items
No items have been created yet!
The Market
Buy, sell, and even craft your own items in this universe.
Market Data

Market conditions are unknown. Use caution when trading.

Quick Buy (Items Most Recently Listed for Sale)
There are no characters in this universe yet!
None
Discussions
Topics

Replies
Views

Last post
Most recent OOC posts in In the Town of Glenwood
May I reserve Werewolf 3 and Human 1 please?
This is the auto-generated OOC topic for the roleplay "
In the Town of Glenwood
"
You may edit this first post as you see fit.