【 S h a d o w e d - C r e e k - Ω m e g a 】
---
---
---
---
【

Full Name

】
Aaryn Davie Cobb
【

Nickname(/s)

】
Ryn
, ADC
【

Age

】
Seventeen (December 30th)
【

Gender

】
Male
【

Rank & Pack

】
Shadowed Creek || Omega
---
---
---
---

【

Likes

】
+ Gentle-strong types + Curry + Chasing cars + Running + Not having to be in charge + Animals + Summer nights + Laying in the forest with pack mates + Feeling loved + Feeling cared about + His pack + Books + Intelligent people + Quiet +
【

Dislikes

】
- Overthinking - Schoolwork - Fall - Mosquitos - Fire - Dishonesty - Feeling ill-at-ease - Mood swings - Anxiety - Alcohol - Selfish people - Allergies - Quick to judge people -
---
---
---
---

【

Wolf Form

】
Wolf Face Claim: Kamuhk of the Sawtooth Pack

[various gifs may be used otherwise, though]
When Ryn takes wolf shape he's the same kind of tiny dark thing he is in real life. That and his eyes carry over, a tiny bit of an anomaly in his family. When in combat he has neither stealth nor strength on his side, but what he does have is the agility of a rabbit with maneuverability to beat a falcon's, and a certain great bit of speed. That said, he's a wolf who will much sooner tuck tail and roll over than get in combat, and he's often seen with his ears laid back and a look of slight worry with his tail close to his legs.
【

Appearance

】
Height: 5'7" |
Weight: 135 lb
| Eyes: Bright Blue |
Hair: Black brunette
| Scars: a number of light ones across his arms and chest, as well as down his shins and at his knees |
Markings: Tiny blotch of darker skin in the middle of his left palm
---
---
---
---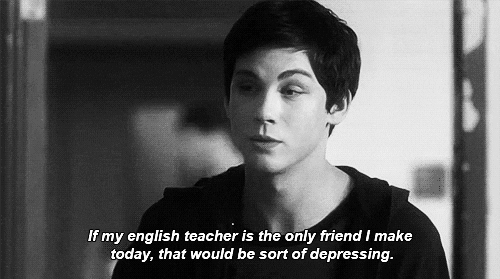 【

Strenghts

】
+
Speed
+
Fast footed, and miniscule-built, Aaryn was made for speed, a necessity when turning tail and running. He's one of the wolves in the pack who can keep up with their alpha at a sprint.
+
Maneuverability
+
Aaryn can turn on a dime, and quicker and tighter than that if he needs to. He's agile and flexible. It makes for great jumps and better escape artist techniques when he needs them.
+
Perception
+
Aaryn is incredibly observant about everything; something the lowest rank in the pack gives him
【

Weaknesses

】
-
Anxiety
-
Never without a worry, Ryn carries his stress with him wherever he goes. He has problems with strangers, and a list of inconsequential fears a mile long. He gets so nervous and depressed some days that he doesn't feel like moving.
-
Low Rank
-
Without any proper rank, Aaryn holds no say over any other wolf, in his pack or anyone else's. While he himself counts it as a blessing, it comes with its failures.
-
Trust
-
Aaryn is naive in handing his trust out willy nilly. The big bad wolf could walk in wearing a sheep's pelt and Aaryn would think it was his grandmother if he said so.
---
---
---
---
【

Dreams

】
Aaryn wants to meet someone who cares enough about him to protect him, first off. Someone who gives two hoots about the omega and who can actually do something about it. He fantasizes sometimes about going off on his own, searching out the bigger world, but without someone there to give him a direction to follow and a person to lead, and to give him the protection of pack or at least companionship he feels anxious about even the thought of it. He just wants to have someone to trust and follow, and maybe love. And he wants his family safe, his pack safe.
---
---
---
---
【

Quirks & Faults

】
Aaryn is a terrible
fidget
when nervous, and can't ever stop his hands from doing things. It gives away his mood very easily and is often mildly destructive.
He also has the unfortunate tendency to
smoke
during periods when his anxiety gets particularly bad.
Aaryn also often trips over his words, and is rather clumsy in speech but much better in writing or when one on one with a person. He will never meet a person's eyes until they are entirely alone together, and even then it's rare.
This means people rarely realize how bright his eyes are.
---
---
---
---