Incarceron
"It Gives Life." "It Deals Death" "It Watches All"
Finn cannot remember his childhood. He cannot remember his life before Incarceron-a prison that has been sealed for centuries, where inmates live in cells, dilapidared cities, and un-bounded wilderness. No one has ever escaped. But then he finds a crystal key and a girl named Claudia. Claudia's father is the warden of Incarceron, and Claudia is about to become a kind of prisoner herself, doomed to an arrangered marriage. If she helps Finn escape, she will need his help in return. But they don't relize that there's much more to incarceron then meets the eye. Escaping will take their greatest coruage and cost far more then they know...because Incarceron is alive.
Finn had been flung on his face and chained to the stone slabs of the transitway. His arms, spread wide, were weighted with links so heavy he could barely drag his wrists off the ground. His ankles were tangled ina slitherng mass of metal, olted through a ring inthe pavement. He couldn't raise his chest to get enoug air. He lay exhausted, the stone icy aganist his cheek. But the Civicy were coming at last. He felt them before he heard them; vibration in the ground, starting tiny and growing until they shivered in his teeth and nerves. Then noises in the darkness, the rumbling of migration trucks, the slow hollow clang of wheel rims. Dragging his head around, he shook dirty hair out of his eyes and saw how the parallel grooves in the floor arrowed straight under his body. He was chained directly across the tracks.
Sweat slicked his forehead. Gripping the frosted links with one glove he hauled his chest up and gasped in a breath. The air was acrid and smelling of oil. It was no use yelling yet. They were too far off and wouldnt hear him over the clamor of the wheels until they were well into the vast hall. He would have to time it exacly. Too late, and trucks couldn't be stopped, and he would be crushed. Desperately, he tried to aviod the other thought. That they might see him and hear him and not even care. Lights small, bobbing, handheld lights. Concertrating, he counted nine, eleven, twelve; then counted them again to have a number that was firm, that would stand against the nausea choking his throat. Nuzzling his face against the torn sleeve for some comfort he thought of Kerio, his grin, the last mocking slap as he'd checked the lock and stepped back in the dark. He whispered the name, a bitter whisper: "Kerio."
This roleplay is going to be plotted mainly in the prison or the home where the Warden and Claudia live with her mother and the slaves. Incarceron is a prison of which there's no escape, if you try you'll die but it's a diffrent story with Finn and Kerio. Since they found Claudia, the daughter of the warden of Incarceron, they are keeping as a somewhat a hostage till they get that place shut down, but that won't be easy. Yes, i know this isn't how the book really goes i just like mixing it up a bit. Claudia's father's name is Evian most call him Lord Evian. Now Claudia is also doomed for an arranged marriage as well, which she has no desire going through but must to make her father happy.
CharatersClaudia
-Taken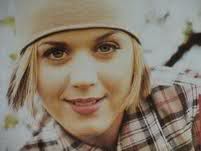 Finn
-Reserved
Kerio
-Open
Lord Evian
-Open
can have any photo i can't find a good one but has to be a real picture
Rules
1.The picture has to be human no anime.
2.Who ever's playing Finn postes fist.
3.No special Powers unless i say you may.
4.Post in pharagraphs make them long unless you have nothing really to right but don't make them often.
5.Respect all the roleplayers in the roleplay.
6.Enjoy and have fun.
Taking place in...
0 posts here • Page 1 of 1
0 posts here • Page 1 of 1
Arcs are bundles of posts that you can organize on your own. They're useful for telling a story that might span long periods of time or space.
There are no arcs in this roleplay.
There are no quests in this roleplay.
Here's the current leaderboard.
There are no groups in this roleplay!
Welcome home, Promethean. Here, you can manage your universe.
Arcs are bundles of posts from any location, allowing you to easily capture sub-plots which might be spread out across multiple locations.
You can create Quests with various rewards, encouraging your players to engage with specific plot lines.
Settings are the backdrop for the characters in your universe, giving meaning and context to their existence. By creating a number of well-written locations, you can organize your universe into areas and regions.
Navigation
While not required, locations can be organized onto a map. More information soon!
There are no groups in this roleplay!
By creating Collectibles, you can reward your players with unique items that accentuate their character sheets.
Once an Item has been created, it can be spawned in the IC using /spawn Item Name (case-sensitive, as usual) — this can be followed with /take Item Name to retrieve the item into the current character's inventory.
Give your Universe life by adding a Mob, which are auto-replenishing NPCs your players can interact with. Useful for some quick hack-and-slash fun!
Mobs can be automated spawns, like rats and bats, or full-on NPCs complete with conversation menus. Use them to enhance your player experience!
Current Mobs
No mobs have been created yet.
Locations where Mobs and Items might appear.
You can schedule events for your players to create notifications and schedule times for everyone to plan around.
Add and remove other people from your Universe.
The Forge
Use your INK to craft new artifacts in Incarceron's Prison. Once created, Items cannot be changed, but they can be bought and sold in the marketplace.
Notable Items
No items have been created yet!
The Market
Buy, sell, and even craft your own items in this universe.
Market Data

Market conditions are unknown. Use caution when trading.

Quick Buy (Items Most Recently Listed for Sale)
Newest
Trending
Most Followed
None
Discussions
Topics

Replies
Views

Last post
Most recent OOC posts in Incarceron's Prison
Oh I can't choose between Finn and Keiro I loved them both so much....um...I'll take Finn please!
and If no one picks Keiro I'll happily taken him too XD
Of course you can have a spot just tell me who. I'm working on this when u get home. I'm glad you interested.
Whenever you finish, Can I please have a spot. I loved this series, I wished there was more XD
This is the auto-generated OOC topic for the roleplay "
Incarceron's Prison
"
You may edit this first post as you see fit.