---
---
---
---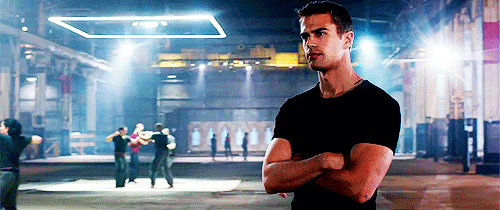 "Freedom lies in being bold, motherfuckers."
~Ronald Reagan (sort of)
---
---
You have forsaken all the love you've
TAKEN
.
---
---
║
║
║
║
║
║
║
║
║
║
║
║
║
║
║
║
║
║
║
║
║
║
║
║
║
║
║
║
║
║
║
║
║
║
║
║
NAME
PREVIOUSLY || Daniel James Tate
NOW || Daniel Rose Braxton
NICKNAME/S
Dan/Danny || Likes
Peacekeeper/Keeper || Tolerates
James Tate Jr || Hates
AGE
26
DATE OF BIRTH
March 30
NATIONALITY
American
ETHNICTY
British German
SEXUALITY
Heterosexual
DIALOGUE COLOUR
Dialogue:
#0098b8
Thoughts:
#333333
---
---
Do you hear the
LION
roar?
---
---
║
║
║
║
║
║
║
║
║
║
║
║
║
║
║
║
║
║
║
║
║
║
║
║
║
ABILITIES
✤
Enhanced Combat
✤ The possession of superhuman levels of hand-to-hand fighting skills and excel in various forms of combat.
✤
Enhanced Marksmanship
✤ The possession of complete and utter accuracy on all possible targets.
ABILITY STRENGTHS
✤
Hand-to-Hand Combat
✤ For some people, it takes years, decades to master certain fighting styles, like kung-fu and kickboxing and tae kwon do, but to Danny, it all comes naturally. In a fight, he flows like the river, with every strike and block seemingly calculated and perfectly placed, however, he just does it without thinking. Give him a weapon like a knife or a sword, and he only gets more powerful and lethal.
✤
Perfect Accuracy
✤ Similarly to close combat, when Danny has a weapon in his hands, it seems as if all instinct takes over. Every shot is perfect, every bullet finds its mark.
✤
Gunmanship
✤ Of course, when Danny got into the business of killing, he started studying weapons. Although he seems to know how to use any weapon he holds, it did take a while to learn the ups and downs of firearms.
ABILITY WEAKNESSES
✤
Metabolism
✤ After a fight, or after using his abilities in any way, Danny needs to consume four times the amount of calories than a normal human. If not, he may lose consciousness, which is why it's common for his pockets to be filled with protean bars and snacks, just in case.
✤
Non-Range Attacks
✤ Without a weapon, Danny is limited to close combat. He needs to be able to close the distance between him and his enemy, and if his enemy has a firearm, he's basically fucked.
CRIMES
After he was thrown out of his home by his father, Danny decided to put his powers to use. He became a hit man under the alias Peacekeeper and started selling his services to the highest bidder. His skills were quickly noticed by the rich, and his abilities were being called upon for large sums of money. In the three years he was in business, he had made quite the name for himself, and accumulated a kill count of over 50. But then he was offered millions of dollars to kill the man that ruined his life. He couldn't have accepted the offer any faster. After weeks of planning, the attempt went south, and he was caught.
TIME SPENT IN EL CIELO
Four years
---
---
I want the attention. I want all the cash. I want all the ass. Is it
TOO MUCH
to ask?
---
---
║
║
║
║
║
║
║
║
║
║
║
║
║
║
║
║
║
║
║
║
HEIGHT
6 feet 2 inches
WEIGHT
185 Pounds
EYE COLOR
Chocolate Brown
HAIR COLOR
Dark Brown
APPEARANCE
If Daniel could be described in one word, the word would be intense. Deep, almost-black brown irises are complemented by sharp cheekbones, a sculpted jawline, bold eyebrows, and surprisingly long, dark eyelashes. A mixture of ebony and chocolate curls cover his head, constantly sticking this way and that and occasionally covering his eyes. However, he usually cuts the locks before they can reach that length because he finds that it impairs him in combat. Despite the fact that he's been locked in a prison cell for four years, Dan maintains a tan completion. In regards to facial hair, it all really depends on Dan's mood. He usually likes to let it grow out to the point of looking scruffy, but after that, he finds the excess hair on his face to be annoying.
Even without rigorous exercise, Dan's body is made up of pure muscle (which he thinks may be a side effect of his powers). But couple that with the fact that Dan does work out regularly, and it's no surprise that he has chiseled abs, a prominent v-line, large biceps, thick thighs, and carved calves. And Dan knows his body is, well, attractive, so it's not surprising to find him working out or relaxing shirtless. When not in combat or wearing a prison jumper, Dan likes to wear clothing that would be both comfortable and suitable in combat. Which means that it's common to find him wearing regular t-shirts, cargo pants, or fitting sweatshirts. On his left forearm he has a
peacekeeper
tattoo, and on the inner side of his right forearm he has a tattoo of
guns
. He also has a
daisy
tattooed over his heart.
---
---
So many things that I would do if I had
MY WAY
with you.
---
---
║
║
║
║
║
║
║
║
║
║
║
║
║
║
║
║
║
║
║
║
PERSONALITY
Danny is, in one word, bold. He speaks from the heart, not from the head, and doesn't have any sort of a filter. He also despises the act of lying; it's one of the very few morals that he clings to. So every time he opens his mouth, you know that he's telling the truth, or at least what he thinks is the truth. His boldness carries over to the battlefield, and many of those around him consider him to be courageous. But in all honesty, he often takes risks that aren't necessary and put him and unneeded danger. Couple his dauntlessness with his instinctual protective nature, and he throws his life on the line constantly. If someone innocent or his friends are in danger, then he will go out of his way to help them.
Those are just the roots of his personality, but, in general, free Danny and prison Danny/Peacekeeper are two very different personas. Danny is a playful, talkative, flirtatious guy who's constantly cracking vulgar jokes and whipping out terrible puns. He loves roughhousing, singing rock songs, and watching animated movies. But as the Peacekeeper, he becomes much more solemn. Keeper rarely speaks, and when he does, it's for a reason. He words always have meaning; he never talks just to talk. He gets the job done, no matter what. But then there's the second moral he clasps to: Keeper will never harm a woman or child intentionally. He only kills men, most of which have been over the age of 25.
Despite the fact that he can seem to be rather excitable and energetic sometimes, Daniel is very calm and controlled. He's kind and forgiving for the most part, but there are a couple of things that get under his skin. Comparing him to his father, talking bad about his sister, insulting the choices he made in regards to his first lover. And when you've ticked him off, he flies off the handle. He will come at you, filled with rage and a target to take his anger out on. There have been times when someone has been caught in the crossfire of his rage, and when this happens, it ruins him. He feels absolutely terrible and will go out of his way to cater to them even if they have stated repeatedly that they forgive him.
When meeting new people, he seems almost childishly naive, believing that he should trust them until they are proven untrustworthy. But once you've gotten on his bad side or betrayed him, it's going to take a lot to gain his trust back.
---
---
What have I become? I'm a fucking
MONSTER
. When all I wanted was something beautiful.
---
---
║
║
║
║
║
║
║
║
║
║
║
║
║
║
║
║
║
║
║
║
║
║
║
║
║
║
║
║
║
║
LIKES
To Dan, there's nothing like holding a loaded
gun
in his hands. There are a couple of things that he does enjoy more, like
sex
and a
warm, homemade meal
. Some friendly
sparring
is always fun too. In his down time, Dan
works out
constantly to keep his body in tip-top shape. He also loves
his body
, so it's not uncommon to find him walking around
shirtless
or with just as little clothing as possible. He has always enjoyed listening to
rock music
and even
singing
along, though that's rare to see.
DISLIKES
Dan absolutely despises any sort of
stereotypes and ignorant statements
towards people with powers. In fact, he just hates
stupid people
in general. He can't stand the
lack of sunlight
that he gets while being in
his cell
. If there's anything Dan detests more than anything else, it's definitely
his father
. His father ruined his life, took away someone he loved, and threw him out of his own house. People seem to think that Dan loves
the act of killing
since he's a hitman, but he only really does it for the money. He doesn't enjoy taking the life of someone else, it's just something he has to do to get by.
---
---
I couldn't stand the person inside me. I turned all the
MIRRORS
around.
---
---
║
║
║
║
║
║
║
║
║
║
║
║
║
║
║
║
║
║
║
║
║
║
║
║
║
║
║
║
║
║
║
║
║
║
║
║
║
║
║
║
║
QUIRKS || HABITS
✤
Snacking
✤ Due to his extremely high metabolism, Dan eats almost constantly. If he has free time, he's snacking on some nibblets he keeps in his bags or pockets.
✤
Staring
✤ It's a part of his bold nature, really. If he sees something or someone that interests him, Dan will stare at it until he loses interest, understands it, or the subject of his attention is gone. If this fascinating person notices his staring, Dan will not care. He will keep doing so until someone actually attempts to stop him.
✤
Shirtlessness
✤ Dan is proud of his body and loves showing it off. Plus, he's just more comfortable without a shirt, so he commonly sheds the article of clothing.
TALENTS || STRENGTHS
✤
Tactical Procedures
✤ Being the son of a militant warlord (at least that's what Dan calls him) has it's perks. He was raised to be a soldier, so organized combat and tactical procedures also come to a second nature to him.
✤
Facing Danger
✤ That's the thing about essentially being fearless; you can face danger and dead much more easily.
✤
Making Friends
✤ When facing almost anyone, unless he was told otherwise, he will see them as innocent until proven guilty. So he will trust them for the most part, meaning he will be less hostile and able to make friends more easily.
✤
Singing
✤ Dan was born with a
glorious singing voice
. He occasionally will sing along to some of his favorite songs, but that's always quietly and to himself. He doesn't sing to just anyone, in fact, it's one of the few things he's kind of shy about.
FLAWS || WEAKNESSES
✤
Women and Children
✤ Dan has always had a soft spot for children and women, so if he sees them in danger, he will go out of his way to make sure they are alright. He would risk everything he had if it meant that he could save the life of one child.
✤
Quick to Trust
✤ Dan trusts everyone until they prove that they shouldn't, meaning that he will trust people he hardly knows.
✤
Cooling His Anger
✤ Dan is a relatively calm person, so it usually takes quite a bit to get him riled up. However, there are a few things that can send him flying off the rails immediately, like insulting his siblings or comparing him to his father. Once he gets mad, it's also quite difficult to calm him down. If something, or namely someone, triggers his rage, he will go at them relentlessly.
✤
Metabolism
✤ You can always find snacks in Dan's pockets. He doesn't eat because he likes it, he eats because he has to. Even when not using his powers, Dan requires almost twice the amount of food that the normal human requires.
GREATEST FEARS
✤
Becoming His Father
✤ Although Dan actively does his best not to do so, he can sometimes see himself acting just like his dad. If he were to become more like him, it would destroy Dan because the man that he calls father is the exact person that he hates.
✤
Dying in Jail
✤ There are still so many things that Dan wants to do, has to do. So many more people that deserve saving and so many that deserve death, and he plans on getting out of jail and continuing his form of justice, whether or not others think it's perverted or not.
DREAMS
✤
Getting of Jail
✤ Whether it be legit and legally or by escaping, Dan plans on getting out of jail.
✤
Helping People
✤ And whether it be by saving someone from getting mugged or killing a corrupt politician, Dan wants to help others for the rest of his life.
✤
Finding Love Again
✤ Dan had been in love before, but losing the girl of his dreams ruined him, emotionally and physically, for years. He hopes to find someone to love again, but this time, he'll be there to protect them. No matter what.
REGRETS
✤
Getting Caught
✤ If he hadn't gotten caught, then Dan could have done so much more, to help others, to help himself. And he could have killed the man that ruined his life.
✤
Not Being There
✤ He should have been there. That day, the day his sister died. That day, when the government raided his home and killed his love. That day, when a government agent paid an informant and found out about Dan's plans. He should have been there, and the fact that he wasn't is all his fault.
SECRETS
✤
His Love of Singing
✤ He's afraid it will be seen as weak or dumb by those around him, hence why he only really sings to himself.
✤
His True Self
✤ When he first entered prison, Dan put up a front, guarding his real personality by making him seem more tough and quiet when he's actually very loud, clever and rambunctious.
---
---
Hope you got your things together. Hope you are quite prepared to
DIE
.
---
---
║
║
║
║
║
║
║
║
║
║
║
║
║
║
║
║
║
║
║
║
║
║
║
║
║
║
║
║
║
║
║
║
║
║
║
║
║
║
║
║
║
║
║
║
║
FAMILY
✤
James Tate
✤ Father ✤ 57 ✤ Alive ✤
✤
Daisy Penelope Tate
✤ Sister ✤ 15 ✤ Deceased ✤
✤
Angelina Tate
✤ Mother ✤ 50 ✤ Alive ✤
✤
Lawrence James Tate
✤ Brother ✤ 26 ✤ Deceased ✤
HISTORY
Being born to a rich, famous, and powerful man seems like it would lead to the perfect life: getting everything you want and doing anything you want. But to the first son of James Tate, life was hell. It seemed as if the second his lungs hit air, everything was decided for him. His father, a control freak, already knew exactly what he wanted his son to be. So as soon as he was old enough, he started attending private schools that would prepare children to join the military.
When he reached his high school years, it seemed as if Daniel was excelling in every physical class he had. He was undefeated at the firing rate and in the ring. In fact, it was almost supernaturally so. His academic ability was above average, but not insanely. He graduated a year early, meaning that he could join the military earlier. Due to his father's position, Dan was able to work with special forces. Quite literally special forces. He worked with a division that employed people with abilities. And at first, Dan thought that it was just because of his father's position, but it turns out that was only half of it. James had put Dan in this squad because Dan was one of them. His combat was deemed a supernatural ability, so he was sectioned off and forced to work with this team of powerful strangers.
This was the government's second try at a super-powered squadron. The first one had failed miserably, but the government is very persistent. At first, it seemed as if things were going well. They were completing missions successfully and at a good pace. It was then that Dan met the first love of his life:
Shane
. Shane was a girl his age with bright blonde hair and emerald green eyes. After getting closer to her, Dan realized that the people he was working with weren't there of their own volition.
Armed with evidence and back up from Shane, Dan confronted his father. The two argued for days until James saw that what he was doing was inhumane. He disbanded the team of superhumans, pardoned them, and put together a team of his best, human agents and sent them on a mission that was for the superhumans. Every agent came back in a body bag. A dozen agents dead, the public wanted someone to blame. James, of course, blamed Dan. If Dan hadn't gotten James to disband the original team, those agents would still be alive. James' temper got the best of him and he disowned his son, throwing him out of the army and his own home.
Dan was only 19 with a high school education and a very certain skill set. It isn't surprising that he took to a life of crime. He liked to think that his crimes were dignified; he never killed women or children and only killed men because they did something to deserve it. He clung to his morals, but that wasn't enough. He had Shane. Shane was his rock; she was everything to him. And after their years together, they grew closer and closer and fell deeper in love.
Life wasn't amazing, but their dynamic worked. He was able to keep away from the authorities, so it didn't seem like he would be stopped anytime soon. That was before someone offered him twelve million dollars to assassinate President Tate. Dan accepted the offer immediately and started planning. After a couple of weeks, he left to do some reconnaissance. A couple days later, Dan returned to his home, only to find it raided. The apartment as a mess and there was blood everywhere. Shane was gone. He found only a note, reading:
"I finally found you, son."
Fueled by rage, Dan stormed the building where his father worked. And he got pretty far, taking out dozens of agents, before being confronted by his mother. She was the only sense of joy during his childhood, and she had been manipulated by James as well. Dan couldn't lay a finger on her. He surrendered and was promptly arrested, charged, and sent to prison.
Prison was, well, prison. He was a target, being the son of James Tate. But he quickly proved that those who messed with him didn't last long in a fight. Life was monotonous, but he was making friends and enjoying the little things, like taco tuesdays and thanksgiving dinner. He was almost happy, forgetting about Shane, until, one day, after being in prison for only a short amount of time, he saw the news. His younger brother and sister had been killed. Dan was destroyed. He hadn't been close to his brother, but he contacted his sister after he had been disowned. They were sending letters back and forth, and even called a few times. He got close to her and promised that when he got enough money and she was old enough, Dan would rescue her from James. Of course, he got caught before then. But he knew he would escape one day and the two would be reunited. He broke down and closed off from everyone, getting a tattoo over his heart to honor her.
After being recruited for the team, Dan wasn't sure what to do. He didn't want to work with his father, but being on this team could provide a way to escape or at least to gain more intel.
---
---