Age:
17
Gender:
Male
Status:
Gay

---

Hair:
Dirtyish Blonde
Eye's:
Unknown
Skin tone:
Cream
Teeth:
White and sharp
Height:
6'5
Weight:
145 lb

---
Likes:


+Darkness
+Fights
+Being Chased
+Trouble
+Smiles
Dislikes:


-Depression
-The Kingdom
- His Family
-Guards
-Thieves
Hobbies:


+Playing with Minx
+Hiding in trees
+Being in the dark
+Smiling
+Laughing
Weaknesses:


-Certain Lights
-Love
-Someone he cares for dieing
-Sleeplessness
-Crying
Strengths:


+His pet Minx
+Smiling
+Danger
+Laughing
+Explosions
---

Personality: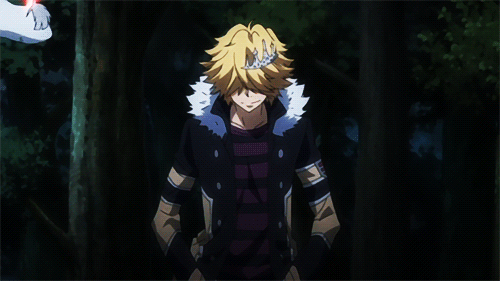 He's insane which is most of his personality, but he smiles a lot to tell people he's always Amused even in a bad situation. He finds amusement in any kind of situation. If he Brings out Minx he's just bored and wants to have a little fun with the fight instead of just fists and kicks, a little fire around them. The reason why he doesn't show his eye's are a secret. He won't tell anyone he doesn't trust permanently. The only friend he does have right now is Minx to be exact.

Weapons:


He has a very special weapon he keeps with him at all times, most people know about them but they never know when he's going to throw them or even throw them at all, so they are always on alert if fight Takeuchi and Minx. Minx is one of his weapons to be honest. He can burn the forest if he knows there are people around that will try and kill him. Notice i said try i never said will his smiling throws them off as well. If he smiles a certain way it may look as though he's going to fall over, but no it throws them off and he strikes.

ChildHood and History: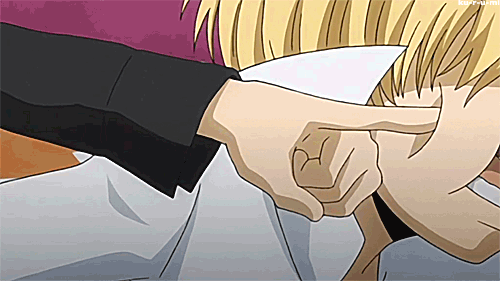 He has a brother but looks different from him now. Ever since Takeuchi became a criminal he had to change his image so he would be mistaken as Takeuchi. So he dyed his hair black and hanged his image. Takeuchi on the other hand hasn't changed a bit. Still has the same color hair and acts like he did when he was younger. Even as a kid he didn't have any friends so thats when he Got minx. Minx was just a baby had at that time, and they've stuck together ever since. His brother never really liked him thats why they were in fights so much.Of course Takeuchi always won, with his insane smartness of fighting.