---
---
Full Name|
Ghost, just Ghost. He didn't have a name until he was sucked into the Solid, and a human there called him that.
Gender|
The owner of the memory fragment Ghost formed around seems to be male, so it is what it is.
Age|
Time doesn't exist in the world he was created in, but his physical appearance seems to be young. Late teens.
Orientation|
Orientation? That's a thing?
Species|
At first glance? A spirit of sorts. After a while? Something rather... demonic.
Slot|
1
Appearance|
Fully formed, Ghost takes on the appearance of a rather tall, lanky young fellow. Not much in the way of muscle, he can seem spindly, even. He has big hands with the long, elegant fingers of a piano player. His face is likewise delicate, leaning towards pretty rather than handsome. In fact, Ghost might resemble a girl if not for his tall frame and angular jaw. His eyes are blue, like flecks of hardened ice, and the areas surrounding them are dark like he hasn't had enough sleep. True to his name, Ghost seems to be nearly white, his skin the color of paper and his hair like freshly fallen snow. In certain lights however, it can appear tinted blue or silver. His hair is thick but soft, curls slightly at the ends and seems to be cut to frame his face. He's dressed in a formal attire, and he wears glasses though he doesn't need them. Or does he? Ghost doesn't really know himself.

In the dark Ghost appears especially ethereal, emanating a slight glow, similar to moonlight. Despite his long limbs, Ghost moves with inhuman grace and assurance. All of this comes together to give him almost a celestial sort of feeling.
World|
I hail from an unnamed metaphysical world where everything is insubstantial and color doesn't exist. Things such as touch, taste, or feel- all of these are unfamiliar to me, though I know of them. This is due to the number of portals to

the Solid

that litter my world. Myself and others like me pass through them sometimes, but rarely of our own volition, for we become trapped until an inhabitant (yes, the Homo sapiens) frees us. We are invisible to all but a select few, and those few have given my kind several names where we used to have none; demon, ghost, or spirit, to list a few. I have never slept before, and certainly never dreamed until now. However, I have heard of the Labyrinth, and so I am vaguely aware of the situation.
---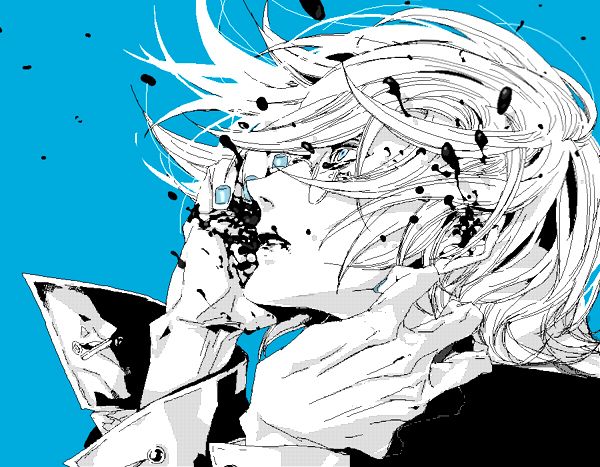 ---
|Likes|
Names, and puzzling out their meanings
Sleeping
Touching
Tasting
Games
Anything that appeals to his senses
|Dislikes|
Not understanding things
When people ignore him
Being left behind
Blatant mockery
Taken advantage of
People who manipulate others
Lies
Personality|
Ghost is very, very mild mannered and unassuming, at least at first. Like a ghost, actually. He has little to no presence, tends to hover around the edges, and won't say anything unless someone addresses him specifically.

For those looking at this now, to summarize, he's not what he seems. Everything is novel and new to him, but this naive, thoughtful exterior only hides a ferocity and creepy possessiveness that's so characteristic with his kind. He's bitter and holds grudges and scared.
You know I like you if...|
(how do they act around people they like)
You know I dislike you if...|
(how do they act around people they don't like)
You know I have a crush on you if...|
(how do they at around people they /really/ like *wink*)
---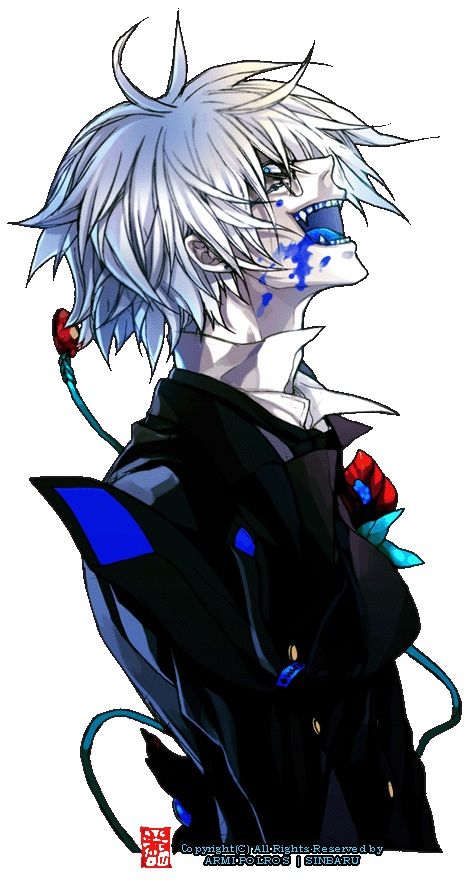 ---
History|
(it can be brief, it can be long, as long as it gets to the point. include family and any past events that still effect them today, the lifestyle they grew up in)
Special Abilities|
(include powers and any skills they might have picked up)
Other|
(anything else?
---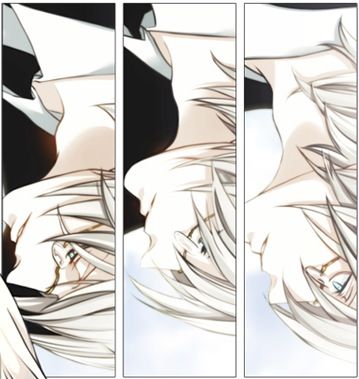 ---
---