x
x
x
x
x
x
x
age: 18
sexuality: Straight
birthday: July 17th
occupation: Student/"Family Member"
hexcode:

#d02090

xxxxxxxxxxxxxxxxxxxxxxxxxxxxxx

Love Story

xx

||

xx

The Good, The Bad and The Dirty

xx

||

xx

Angel

---
---




secrets:


Worked with Ryan Devereaux, a child of the Devereaux family in their gang and older brother of James, to sabotage a potential weapon shipment coming in, but she betrayed Ryan and basically handed him over to the feds because she couldn't trust him.
likes
The Night
Stars and Moon
Energy Drinks
Dancing
Sharp Objects


x

dislikes
Coffee/Tea
Having to repeat herself
Obnoxious people
Most people touching her hair
Repeating herself
Arguing










quirks
Plays with knives when she is bored
Tends to just stare at people
Tends to play with whatever jewelry she has when nervous
Puts things down and forgets about them, ALOTfears
Death
Disappointment
Losing her family












We running this town just like a club



---
---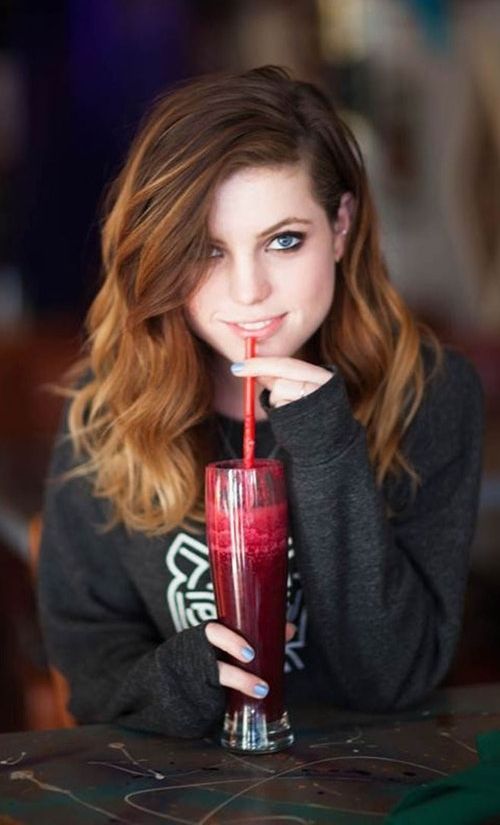 appearance:
Luckily for Chloe, she got all the good genes from her parents. She has deep blue eyes that some men lose themselves in. She got her father's brown hair, but she highlights the ends of it to give it a fading look that she loves, and it is always curly, it is one of the first things she does in the morning and is her pride if glory. Chloe is more towards her father's height of 5'7. Her only tattoo she has is the letter S made of a vine with thorns and a rose at the end, it is located on her the outside of her right thigh. She also has numerous scars on her arms and hands from playing with knives.

personality:
As the oldest child, Chloe has some expectations forced upon her, as well as being the families only daughter. With this, she carries a sort of respect and chip on her shoulder when she is around her family and acquaintances. Chloe can be described in range of different words from cold, stubborn, deceptive, and manipulative to kind, respectful, and caring, all depends on who she is around, but usually it is not the latter. She has broken many people while she was under her father's command and is not afraid to get her hands dirty for what she wants, being taught that all that matters are results and its all a means to a beautiful end. After witnessing people be betrayed, and seeing how her parents would lie to some of their prisoners to get what they needed and end up not freeing after telling everything, she learned not to trust people without having something over them,or if theres a really good reason.

Chloe uses, as some people say her "bitch attitude," to cover up her conscious, with the mind set that the less emotions you show to someone, the stronger you are, as taught by her mother and father. Yes, she has done some bad things, and probably will continue to do them, but that doesn't say she doesn't feel bad for them, even if it's only a little bit for one small second.

Most people would say she doesn't have a kind side, that she's just a bitch that does whatever she wants, but very, very few people know about Chloe's "good side." Chloe is capable of being kind, caring, and humble when she needs to be, its just that her family life takes priority over everything else. One time she was completely herself was when she first saw _____. To her it was as they say love at first sight. After seeing and meeting him, something in her changed and her demeanor seemed like it brightened up. When Chloe was around ____ she felt different, like she wasn't the oldest child to the Salant family, and she could be normal and do whatever she wants with her life.

Chloe didn't know who this boy was at first, and didn't seem to care, she just wanted to be with him and be his. But when she did find out who he was, she was devastated. She couldn't be in love with him, not after what all her family did, what she did, could she? She attempted to try to separate herself form him, keep ____ out of her mind, but he always ended up back in her thoughts.





Baby, I'm dancing in the dark with you between my arms



---
---

Being part of the Salant family, Chloe was raised to continue with the family "business" even though it was more of a gang. From when she was young all she could remember is her family talking about the gang, taking over, conflicts, and especially their main rivals, a family by the name of Devereaux.

Chloe was the second born to Sarah and Robert Salant, and their only daughter. The couple that met as young orphans who together built one of the most feared gangs in Roseville. She had an older brother, but he died in what the papers called a hit and run caused by more than likely a drunk pedestrian since it was around the corner from a bar, but the Salant believes another family is responsible for it. Since then, Chloe was the oldest, and always brought up to take up after her parents in the gang, not resisting too much

Chloe's mother trained her to use her looks to get whatever she needed; weapons, drugs, or information. Teaching her many deceptive tricks and that people are to be used for your own goals. Her father focused mostly on training her younger brothers in most violence means. The only few things her father taught her was how to wield a knife in case things went south, and words of wisdom. From being in the gang, she learned a few lessons herself, only trust people a far as you can throw them, and always look out for yourself.

Chloe didn't mind her work, she found it fun at times, but she was getting tired of the all the violence and un-needed confrontations, she would go out a lot and do things she shouldn't do, and change information so some weapons wouldn't get delivered or change information so they wouldn't go do an attack.

One day she ran into the eldest son of the people she was to despise the most, Ryan Devereaux. Chloe was ready to either run or fight, but he started talking. He talked about how there was about to be a big shipment of weapons coming in from the port that would easily be sold to either the Salant or Devereaux family, and he wanted to sabotage it, but needed help. He didn't want to endanger his own siblings, and knew most of his own families' henchman wouldn't help since it was betraying his own gang. So he went with the thing that was most unexpected, a Salant.

Ryan convinced Chloe, but she didn't fully trust him, thinking it was all a trap. The two were successful in what happened, to both of their surprise. But Chloe couldn't trust this man, how did she know he wouldn't make up some story about seeing her here and blaming everything on her. So, Chloe did what she thought was needed. She stabbed him in the back of a leg, just a flesh wound but it would slow him down, and called the cops, ratting him out. Chloe knew that Ryan wouldn't say he worked with a Salant, and even if he did, she was sure most people wouldn't believe him. She felt bad for what she did at first but got over it knowing it was the only way she wouldn't have to worry about it.

All was going good until one night while Chloe was out doing more stuff she shouldn't be doing. This time she just told her mother she would be doing some recon on some rival gang activity, but she just wanted to go out and enjoy herself. While she was out she ran into this very handsome boy and just about fell head over heels after meeting him. To her, everything about him was perfect, and she stared through whatever flaws he had, little
did she know he was James Devereaux...