---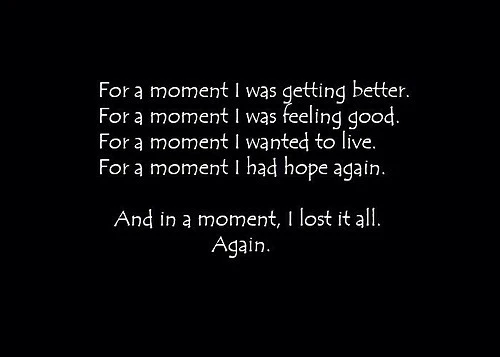 ---

July 8, 2000

Fifteen years old

Female
Low but sweet
Or perhaps her singing voice is better?

Her sexuality is something she typically doesn't focus on.

She is in the second year of High school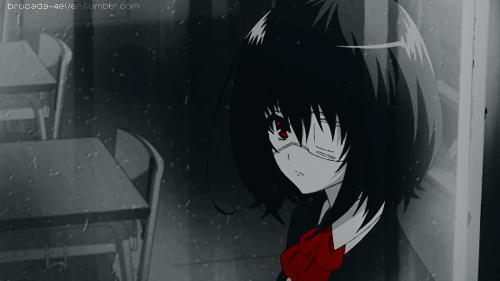 ---

Half Japanese and Half Italian


Italian

I Wouldn't want to disturb you with my presence
I'm sorry, but I can't trust you
Excuse me, I have to go
It's not a good idea to get close to me

AB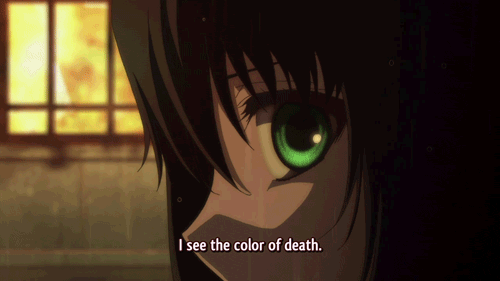 ---
Hoshizora is a very petite individual who is hovering slightly above four feet and eleven inches. Her medium raven black hair rests on her shoulders as a single chunk of her hair sticks out like a flat cowlick. Her silky hair is usually kept out as an eye patch bandage is covering her right pupil. There are times when she decides to tie her black locks of hair into a tight ponytail as one side of bangs cover the right side of her eye. It is not a mere coincidence that one side of her hair is longer than the other. She intentionally grew the right side out in order to cover up her discoloration of her right pupil. With a more, doll like emerald right pupil, her fire red left pupil shines brightly and is full of life. Her powder white skin is covered by her midnight black cloak as she uses it to cover the few hideous scars all around her body.Unfortunately, she can not completely hide her birthmark just below her eye sockets. As the last star hangs out from her bangs in all of it's glory. The milky white star practically glows near the right side of her nose. Her eye lashes are naturally curled as they represent her feminine side. Her small yet soft lips are usually tainted with rose lip gloss. She tries to please her father by looking like a female, but removes the beauty product when she arrives at school.

She is a person that would preferably stay out of others way while also keeping to herself. People usually mistaken her as the 'shy' type of girl, but she honestly doesn't like to interact with other human species. She doesn't wish to express her emotions because she feels as though she may hurt another person in a way. She isn't the type of individual who will tell someone else to go away if they are yapping their head off. She will carefully pay attention to what they are saying in order to help said person. Despite her humble attitude, she is fairly self conscious of her actions. She isn't very outspoken, but she is open minded of things that occur around her.

Hoshizora does not care about herself enough. She will risk everything to make sure that everyone else is filled with joy. She doesn't pay attention to her surroundings when her head is buried inside of her novels. She prefers to do her favorite activities in private. So she may become slightly flustered when someone else finds out. Unfortunately, she is slightly clumsy and avoids any sort of eye locking with any human species she may come by. This action results in her appearing 'strange' or 'snobbish '.

Hoshizora is a very polite individual who only does what is necessary. She won't appear extremely upbeat or furious, she will only speak when she told do. She seems like the leader type since she will calmly think of alternative ways of solving a difficult situation. She is known for her advanced intellectual abilities in her mathematical class. Despite her communication skills, she is always ready to help others.

Hoshizora grew up in a small town, she was never really a "bad kid" but I guess you could say that everyone else was. No one liked her for her kindness, they just used her instead. Even her own father hated how kind and thoughtful she was. He blamed her for her mothers death as he threw glass bottles at her. Sometimes, he would crash into her room and mercilessly whip her as he told her to rot in hades for her crime. Everyday felt the same to her. A living nightmare with no escape. It wasn't until her eighth birthday that everything changed. Her father permanently gave her a star birthmark around her left eye socket using a star shaped heating rod. She screamed in pain as her skin peeled away. Her drunken father laughed as he told her that it reminded him of the time that her mother and him watched the stars together each night. He told Hoshizora that she would actually have a chance at being beautiful if she had something that reminded him of her mother.That was the moment she lost it. Her face was the shade of a tomato as she repeatedly told her father that she hates him and that she was glad that her mother died just so she could see him suffer. Shortly after, she ran to her room as she burst into tears and was overwhelmed with emotions.She regretted everything she said, but she was still upset with her father. She knew that she hurt him, and it didn't feel good. So she vowed to train herself to revealing no other emotions so that she won't feel anymore pain and hurt others.

She has always liked sweets whenever she get her hand on them, but she doesn't eat too much because she watches her weight. She also loves dogs despite being how she is. She occasionally reads a book or is seen writing something. Baking sweets is something that she is apparently good at despite being a tad unorganized and a little bit clumsy. She would play the violin when she was alone and listen to classical music.

She doesn't enjoy being near other people, so she would just be that one person in the very back of the room while reading a book. She has also had a very bad experience with men as she tries to avoid at a slightly higher rate than the female side. She hates it when people smack their gum loudly as she tries to concentrate on something. She doesn't like contact because she is only used to feeling pain.
---

Mei Misaki

Father:
---
As I show you my other eye, I am shedding myself. Shedding myself into something that is greater than death itself. I am the dead one