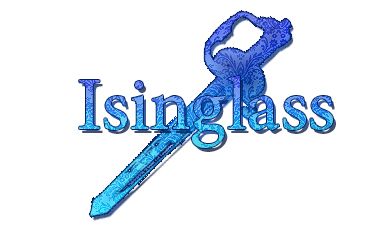 Our time has come to raise our sword. To kill our foes. Four kingdoms in uproar and only one king to rule them all
The continent of Isinglass is a great Empire.. The empire is made out of four kingdoms and the great Capital of the Empire- Insinda. Each kingdom has their own ruling family with their own customs, culture and language. Their overlord is the High King- a young man born from a slave concubine. Barely come into the throne he was easily manipulated by the other kingdoms- but as he grew up he began to rule like he saw fit- sending the rulers of the other kingdoms into a small rebellion. The rebellion was easily disbanded and three peaceful years passed by. However a few days before a new law passes the high king suddenly dies- leaving behind a young bride, heavy with child. She is a princess of one of the seven kingdoms and her family supports her. However the High King's death is suspicious and the other kingdoms refuse to let her sit on the throne. With an open declaration to avenge the king a whole new era is born. An era where ambition and betrayal pave the path to destruction and bloodshed.
This is a loosely made roleplay. There are four kingdoms available to rule. You will be creating and designing a new kingdom. You will do your best to make your ruler the High King while creating alliances with other kingdoms and maybe even hatching betrayals. No one is to be trusted.
Each kingdom wishes to make their ruler the High King. You are no different. Your reason might vary but on the throne of the High King you wish to sit.
Who will be your allies and who will be your enemy?
There is no character skeleton because those will be designed after we have our kingdoms and frankly I don't care very much about character skeletons.
Roleplaying Etiquette
Kingdom Creation
-Be original at all times.
-Take your time.
-Read the loose plot.
-Scheme with us and ask us questions if you are going to create one. we are more than glad to help you.
-Spell check your skeleton- nothing bothers me more than a lot of spelling mistakes.
-remember the setting of this new world.
-If you are not approved do not give up. Fix what is wrong and apply again.
Writing

-Be creative.
-Kill your darlings
-Do not be afraid to compromise
-You are not your character's best friend. You are his worst enemy. Throw problems his way. Hate on him. Make his life miserable.
-Write legibly and with enough length to give us something to reply to.
-Filler posts are not welcomed. AKA- taking a shower in one post- unless reflecting on something and past mistakes. Do not want to know how the cold water runs down her nipples.
-There is no such thing as literate or illiterate roleplayers. Do not be lazy or get intimidated. Work to better yourself.
-Your pictures can be cgi, anime, illustrated. Make them to an appropriate size.
-Be courteous to the rest- meaning do not color your font where I have to highlight to read what it says. I refuse to go blind.
General Rules On OOC
-No Drama. Keep it in the roleplay
-I have a potty mouth. Do not be a child about it.
-No whining, complaining, sucking up without need, do not bootlick,
-write like a decent mature person. The OOC is not a crappy roleplay. Do not *sigh* *float into the room* *smirk* *sits down and crosses her legs* It just makes me want to throttle people.
-If you start something and then whine about it and act like the victim I will kick you out.
- The OOC is for plotting, scheming and getting to know each other-
-Be courteous at all times-if you think your beliefs will insult someone keep it to yourself.
Code: Select all

[b]Kingdom[/b]-[i]Name of your kingdom. Be original.[/i]
[b]climate[/b]-[i]Describe the temperature and weather of your kingdom. How does it feel at night, during the day?[/i]
[b]Location]-Something that matches your climate. If it's hot and dusty make the location in the plain or the desert. Remember the world is your limit.[/i]
[b]Religion[/b]-[i]Who do they worship? A god? The sun? the Stars?[/i]
[b]Traditions[/b]What are their customs? What do they celebrate[/i]
[b] Rulers[/b]-[i] Who is their royal family?[/i]
[b]Military and Economic Output[/b]-[i]What do they live off and how well can they defend themselves?[/i]
[b]Flag[/b]-[i]What represents them? A lion, a tiger, a falcon, a sun?[/i]
[b]people[/b]-[i]How do the inhabitants physically look. Race, clothes, and such.[/i]
[b]Extra[/b]-[i]Anything extra you want to add[/i]
Taking place in...
There are no characters in this universe yet!
0 posts here • Page 1 of 1
0 posts here • Page 1 of 1
Arcs are bundles of posts that you can organize on your own. They're useful for telling a story that might span long periods of time or space.
There are no arcs in this roleplay.
There are no quests in this roleplay.
Welcome home, Promethean. Here, you can manage your universe.
Arcs are bundles of posts from any location, allowing you to easily capture sub-plots which might be spread out across multiple locations.
You can create Quests with various rewards, encouraging your players to engage with specific plot lines.
Settings are the backdrop for the characters in your universe, giving meaning and context to their existence. By creating a number of well-written locations, you can organize your universe into areas and regions.
Navigation
While not required, locations can be organized onto a map. More information soon!
There are no groups in this roleplay!
There are no characters in this universe yet!
By creating Collectibles, you can reward your players with unique items that accentuate their character sheets.
Give your Universe life by adding a Mob, which are auto-replenishing NPCs your players can interact with. Useful for some quick hack-and-slash fun!
Locations where Mobs and Items might appear.
You can schedule events for your players to create notifications and schedule times for everyone to plan around.
Add and remove other people from your Universe.
The Forge
Use your INK to craft new artifacts in Isinglass. Once created, Items cannot be changed, but they can be bought and sold in the marketplace.
Notable Items
No items have been created yet!
The Market
Buy, sell, and even craft your own items in this universe.
Market Data

Market conditions are unknown. Use caution when trading.

Quick Buy (Items Most Recently Listed for Sale)
There are no characters in this universe yet!
None
Discussions
Most recent OOC posts in Isinglass